Those Of Us Who Worked For Asiwaju In The South East Are Now Endangered Species – Okwara
According to Prince Nixon Okwara, a leader of the All Progressive Congress (APC), party supporters of President-elect Bola Tinubu in the South-East are now a threatened species. Speaking to reporters, Okwara stated that many of them had left the county and that the Tinubu administration shouldn't ignore the fact that the area had paid the highest price for the party.
Click to see the Video on Twitter,,,Watch video on Twittter
Okwara said that the South-East should produce the next Senate President, according to the Sun story. If that isn't done, he claimed, people who had died in the South-East while supporting Tinubu and the APC did so in vain. He also referred to individuals making the argument that the region is unworthy of holding the Senate's majority as "enemies of the country."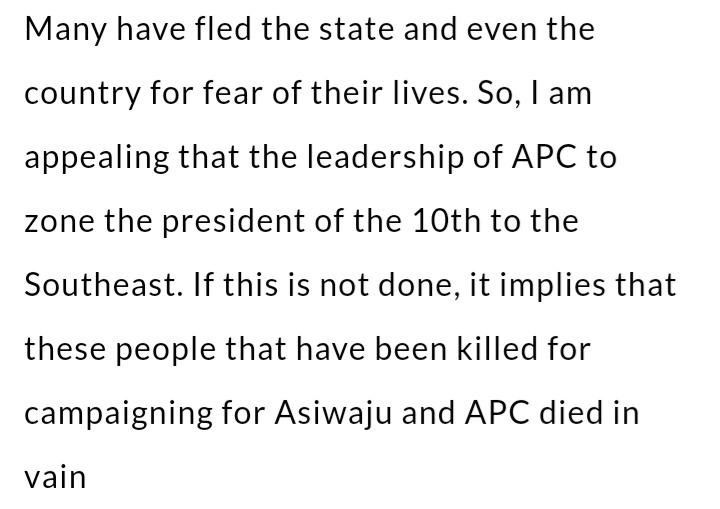 "Those of us in the Southeast who supported Asiwaju and worked for him are now a threatened species. Many people have died. Due to fear for their lives, many people have left the state and even the nation.
Alfachicken (
)