Wike Hails Tinubu For Suspending Emefiele As CBN Governor
According to reports by Channels Television, an erstwhile Governor of Rivers State Nyesom Ezenwo Wike, has praised President Asiwaju Ahmed's suspension of Godwin Emefiele as the CBN Governor.
Bola suspended Godwin late Friday and instructed him to straight away hand over to the bank's Deputy Governor, Folashodun Shonubi.
While reacting to the new development, Nyesom who was one of the detractors of Emefiele's policies, particularly the Naira redesign, described the President's resolution as bold and timely.
The ex Rivers State Governor also applauded President Ahmed for approving uniformity in the retirement age and pension of judicial personnels in the country, according to an official statement by his media team. Adding, that the principal's action introduced a new lease of life to the country's judiciary.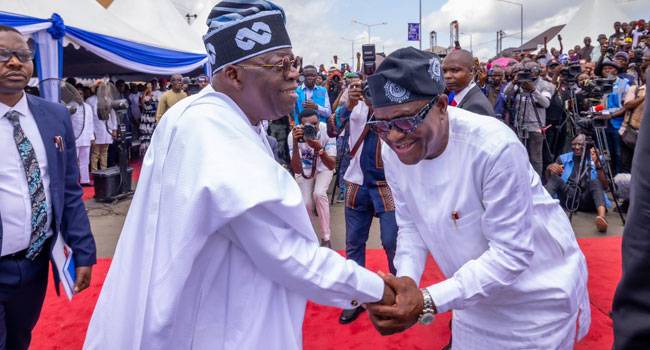 Ezenwo likewise noted, that he and other G5 members are fascinated that the president is displaying focused and exemplary leadership that will lead the nation to prosperity.
VictoryChinecherem (
)