Two Manchester United players features in BBC's Team of the Week after Bournemouth victory
Victor Lindelof and Casemiro, two standout players, have both garnered well-deserved recognition by earning coveted spots in Garth Crooks' BBC Sport Team of the Week. Their exceptional performances on the field have undoubtedly set them apart from their peers.
The fortunes of Manchester United are on the verge of a remarkable achievement. With only a solitary point separating them from securing their place in the UEFA Champions League next season, all eyes are on the clash versus Chelsea, set to take place at Old Trafford,
Click to see the Video on Twitter,,,Watch video on Twittter
The enormity of this fixture lies not only in the potential to clinch their Champions League berth early, but also in the tantalizing prospect of eclipsing their opponents with a resounding victory.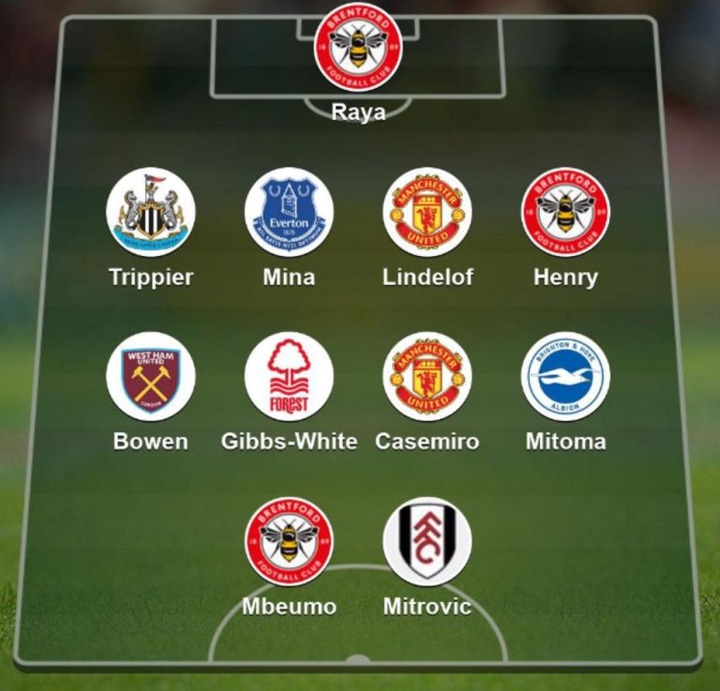 In their recent encounter against Bournemouth, the Red Devils exhibited their mettle, overcoming their adversaries by a yet crucial margin of one goal to nil. It was Casemiro who rose to the occasion, spearheading United's triumph with his timely and decisive strike, ensuring that his team remained firmly entrenched in the fourth place.
Amidst the absence of the Lisandro Martinez, the proficient Victor Lindelof has seamlessly stepped into the fray, proving his worth within the Reds' steadfast defensive line.
Match after match, Lindelof has shown an unwavering commitment to excellence, leaving no room for error in his endeavors. His unwavering efforts were instrumental in preserving yet another clean sheet, a testament to his defensive prowess.
Charlesayor (
)