Today's Headlines: Tinubu arrives Abu Dhabi for bilateral talks; PEPC: Why Atiku, Obi may fail on appeal – Robert Clarke
Photo Credit: The Nation papers
President Bola Tinubu, Sunday night, arrived Abu Dhabi in the United Arab Emirates (UAE) where he will be interfacing with the country's leadership on diplomatic issues.
President Tinubu, who departed the capital of India, New Delhi, landed at the Abu Dhabi International Airport at about 10:15pm, UAE local time.
Although Nigeria and the UAE continue to maintain their diplomatic relations, contacts became strained when in October 2022 the Emirate authorities slammed a visa ban on Nigerian after Emirates Airlines suspended flights to Nigeria.
UAE reacted to the failure of Nigeria to repatriate billions of dollars trapped funds belonging to the Emirates Airlines.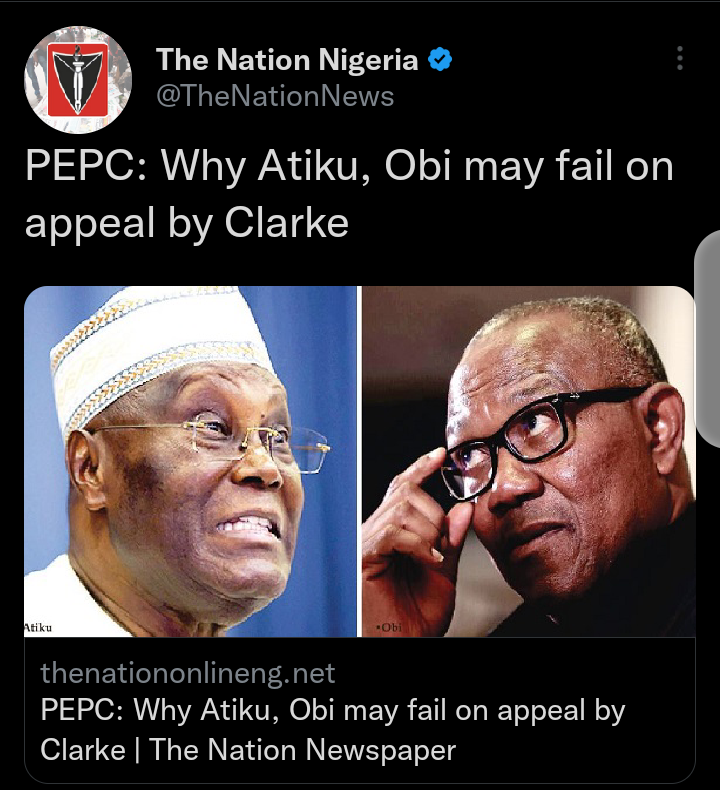 Photo Credit: The Nation papers
An elder statesman, Robert Clarke has said that the presidential candidates of both the Peoples Democratic Party (PDP), Atiku Abubakar, and the Labour Party (LP), Peter Obi may fail to upturn the tribunal's on appeal.
He said this on Sunday evening, September 10, on Channels Television, Politics on Sunday while commenting of the tribunal's verdict
The Presidential Election Petition Court (PEPC), had on Wednesday, September 6, unanimously validated the electoral victory of the All Progressives Congress (APC) and its candidates, Bola Tinubu and Kashim Shettima, at the 2023 presidential poll.
But, both Atiku and Obi, had indicated interest to appeal the judgment at the Supreme Court.
Photo Credit: The Nation papers
Famous Nollywood actress, Moyo Lawal has caused a stir on social media after her sexual tape leaked on the internet. 
In videos making rounds on Twitter, the beloved movie star could be seen in an intimate moment with her lover. 
Moyo Lawal could be seen in her birthday suit while enjoying some fun time with her lover, who was recording their escapade.
The video has since caused a stir online as many slammed her for being gullible to allow a man to record a tape of her, despite the series of leaked tapes among celebrities.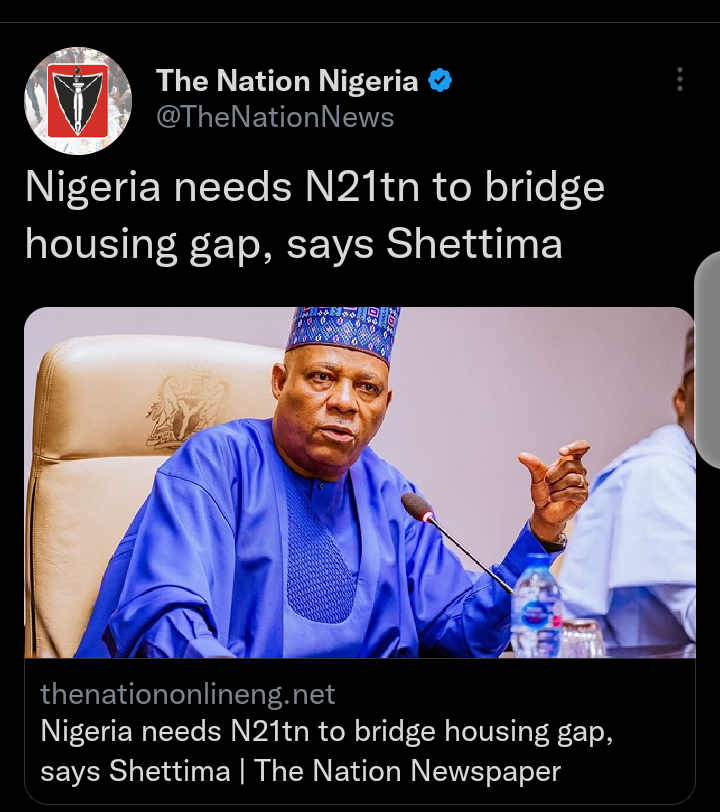 Photo Credit: The Nation papers
Vice President Kashim Shettima has said not less than N21 trillion would be required to effectively bridge the housing deficit in the country.
The vice president stated this on Saturday, September 9, in Sokoto at the groundbreaking ceremony for the construction of a 500-unit housing estate by the state government.
Shettima, who commended the state governor, Ahmed Aliyu, for his efforts to address the housing needs of his people, noted that the housing deficit in Nigeria remained a huge challenge.
According to a statement issued Sunday evening by the Director of Information in his office, Olusola Abiola, Shettima said, Nigeria has a deficit of 28 million houses and we will need N21 trillion to meet our housing needs.
Arisco (
)