Tinubu: Reactions as Bwala dares Tinubu to release pictures he took with foreign investors he met
When Dr. Daniel Bwala, one of Atiku Abubakar's spokesmen, declared that he dared the president-elect to share photos he took with foreign businesspeople he met, reactions subsided.
Click to see the Video on Twitter,,,Watch video on Twittter
In a recent tweet posted on his official Twitter account, Daniel Bwala made the declaration.
Several credible media outlets, including Sahara Reporters, reported approximately a week ago that Bola Ahmed Tinubu, the president-elect, had flown to Europe to meet with international businessmen.
Also keep in mind that Bola Ahmed Tinubu just returned from the trip two days earlier.
Daniel Bwala, who may have followed the news, responded by writing,
"Now that he had completed his pretended official journey to meet with investors, etc. I challenge them to make the images from those meetings public. You can bet that if they made the images public, the foreign investors would turn out to be Nigerian lobbyists and politicians.
As anticipated, a large number of Twitter users responded their accounts; one of them is,
In a letter to Dani, "Chika_Ochima" said, "Dani, na you dey always catch them very red-handed, their shame really dey shame me in no small measures."
"Someone should help this man," "Adenaph" wrote. He is in excruciating pain before Asiwaju's inauguration.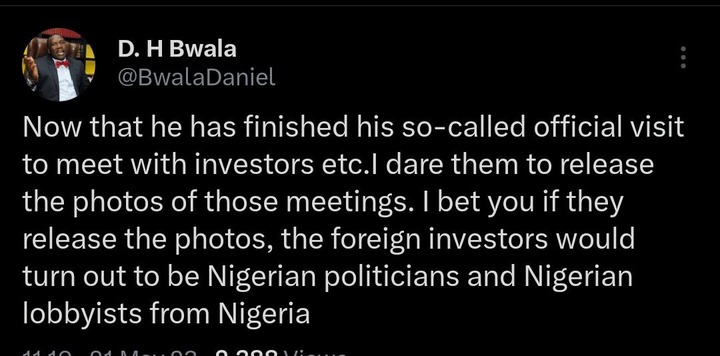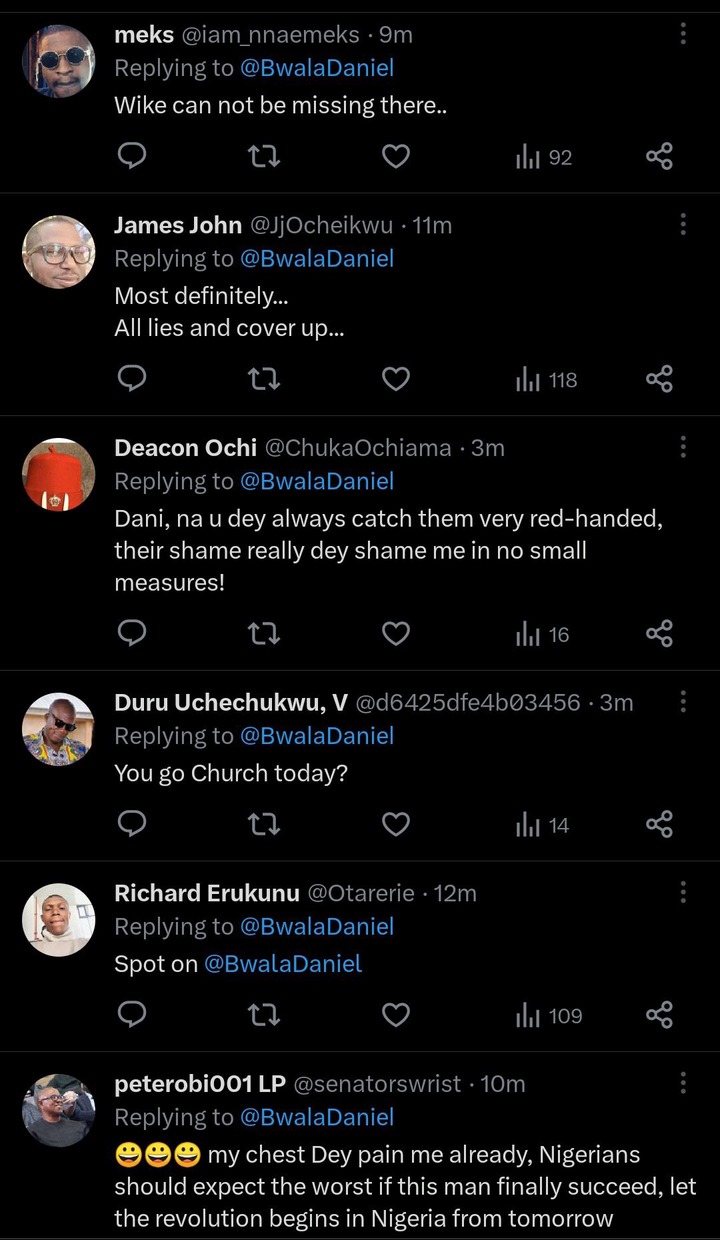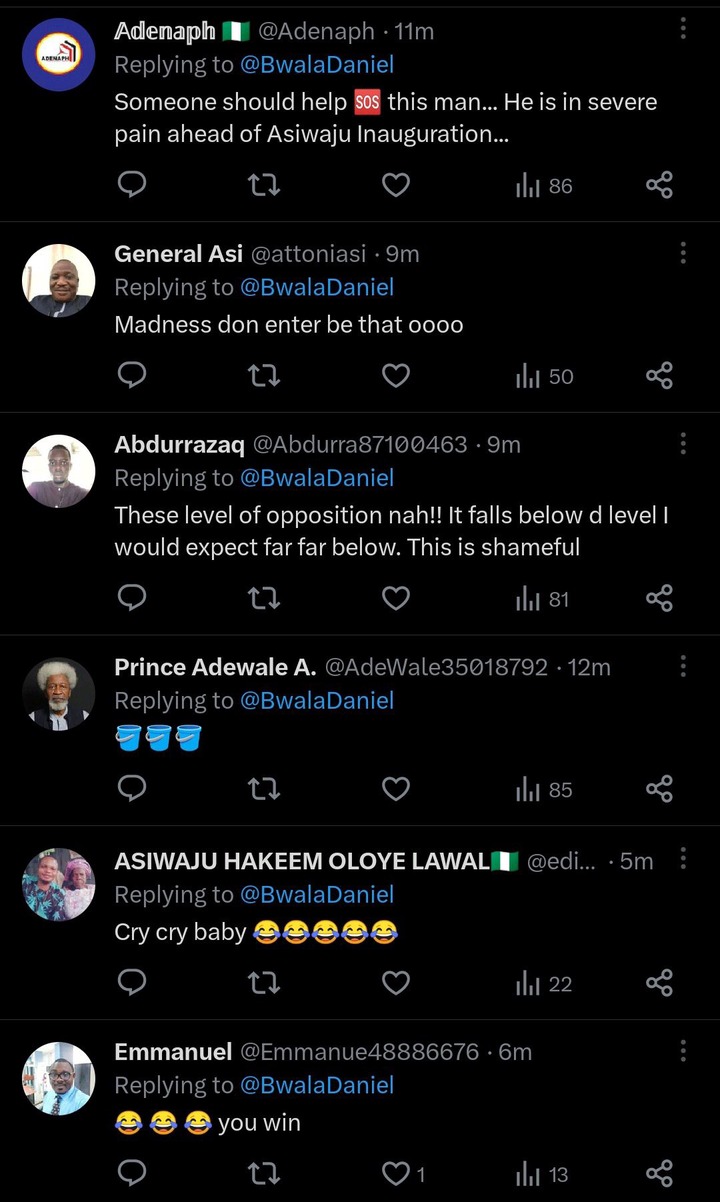 Jahpedia (
)