The Wife Of The Retired Kaduna Gov Made Jest Of My Hair Whenever She Attends To Audience – Sani
One of the Popular Nigerian journalist identified as Shehu Sani has stated that the retired governor of Kaduna state abused and insulted him for 8 years even when he left the Senate.
Shehu Sani expressed this on his Twitter handle on Friday, 8th of June 2023.
On his tweet, Shehu Sani also revealed that the wife of the retired governor made jest of his hair whenever she attends to audience in Kaduna state.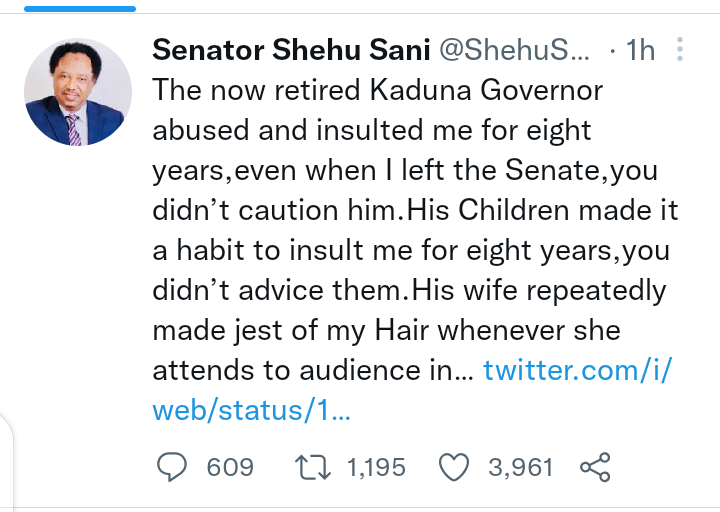 "The now retired Kaduna Governor abused and insulted me for eight years, even when I left the Senate, you didn't caution him. His children made it a habit to insult me for eight years, you didn't advice them, his wife repeatedly made jest of my hair whenever she attends to audience in Kaduna, you didn't preach to her. I'm not an apostle. I don't turn the other cheek. I return a slap with a proportionate slap" he tweets
Immacul5045 (
)