Thank God Seun Kuti's Body Didn't End Up In The Lagoon – Kogi CP Hakeem Yusuf Says
The Kogi State Commissioner of Police, CP Hakeem Yusuf, told Nigerians to thank God that the body of embattled singer, Seun Kuti, didn't end up in the lagoon at the Third Mainland Bridge after his alleged assault of a police officer.
Recall that the singer was arrested by the police after a video of him allegedly assaulting a police officer on the Third Mainland Bridge, Lagos State, surfaced online. 
Click to see the Video on Twitter,,,Watch video on Twittter
In the video, the singer can be seen slapping and pushing a police officer. After the video became viral, it got the attention of the police. As a result of this, the Inspector General of police, Usman Alkali Baba, condemned the singer's act and ordered his immediate arrest.
Some police operatives who were assigned to arrest the singer didn't meet him at his residence. On Monday, the 15th of May, 2023, the singer turned himself in at the headquarters of the Lagos State Police Command, accompanied by a lawyer and a family representative.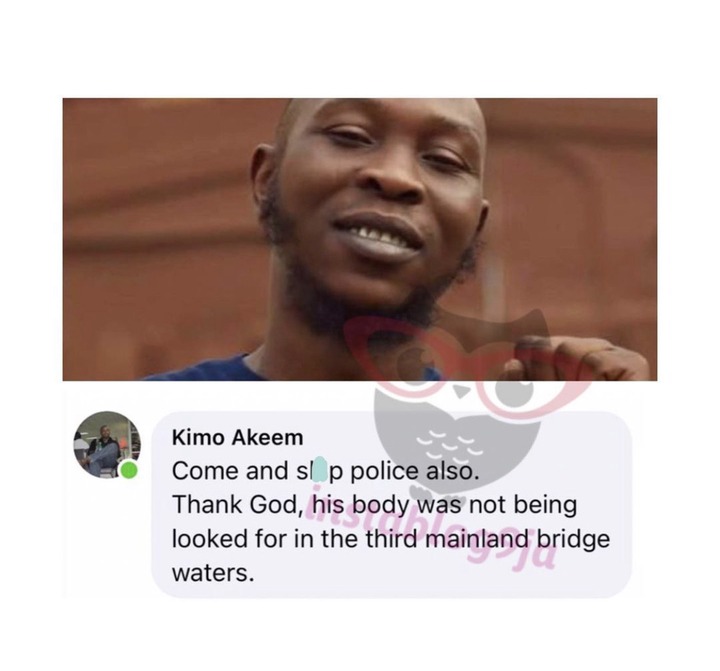 Seun Kuti, who was granted a suspended bail, has been in the police custody for about a week.
In a comment made by the Kogi State Commissioner of Police, Hakeem Yusuf, he said that the singer is lucky that his body is not being found in the lagoon at the Third Mainland Bridge for allegedly assaulting a police office.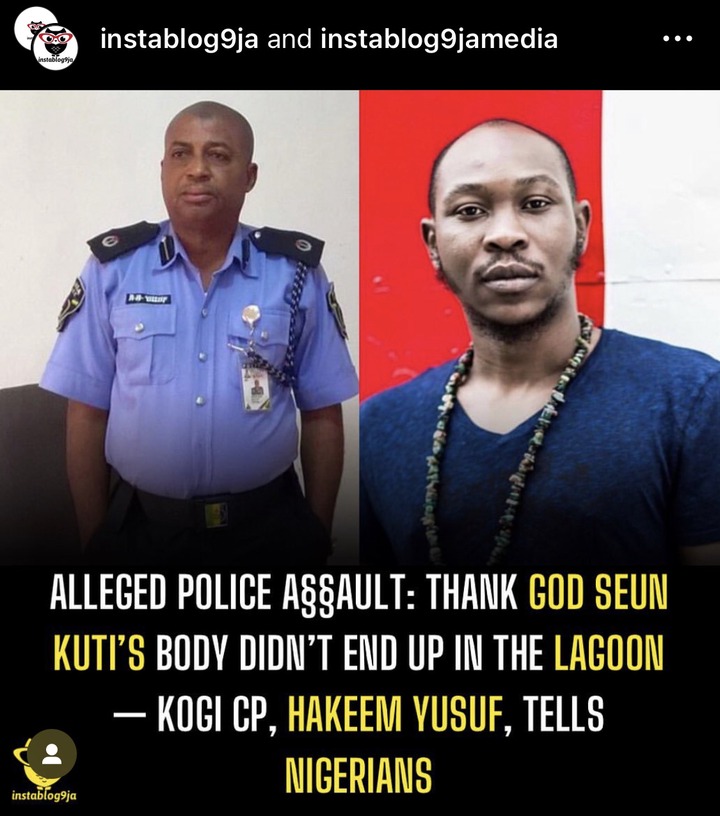 "Come and slap police also. Thank God his body was not being looked for in the Third Mainland Bridge waters," he wrote.
Real_Gist (
)