Since I Remove My Hand From Relationship Matter, My Life Has Been Going Smoothly- Funmi Awelewa
Popular actress and filmmaker, Funmi Awelewa has revealed that she's not involved in relationships matter. She shared adorable photos of herself and said since she removed her hands from relationship matter her life has been going smoothly.
Her caption reads, "Since I commot hand for relationship matter. My life just dey go smoothly".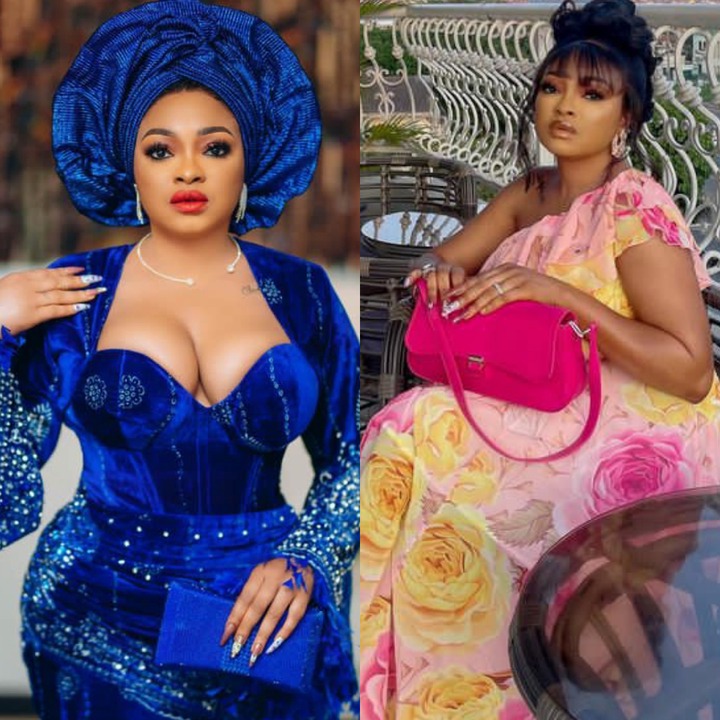 Click to see the Video on Twitter,,,Watch video on Twittter
These adorable photos triggered reactions online as fans and celebrities gushed over her beauty. A fan said, "Have seen a lot of beauty but I must say your beauty is beyond imagination". Another fan said, "Epitome of beauty".
Funmi Awelewa is a renowned actress, filmmaker, entrepreneur, producer, brand ambassador and brand influencer with over 2 million Instagram followers. She's in her 30s and is one of the most successful young actresses in Nollywood.
She's well known for her comic roles in movies and has craved a niche for herself.
A year ago, she acquired a beautiful edifice for her mother.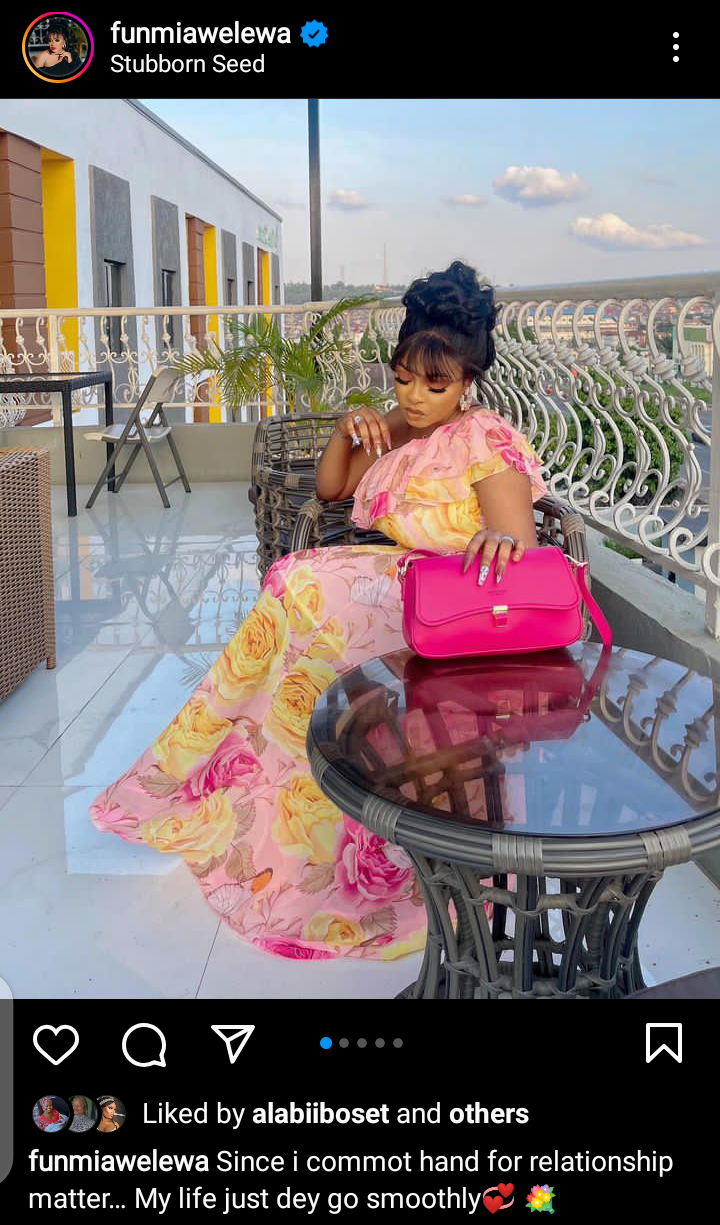 ElizabethO (
)