Let Me Break My Own Record- Bobrisky Reveals Her Plans In New Video
Nigerian transgender woman and social media influencer, Idris Okuneye popularly known as Bobrisky has taken to her official facebook account to disclose her return from Abuja. Recall that the beautiful influencer left Lagos for Abuja weeks ago to have fun with her friends over there.
Click to see the Video on Twitter,,,Watch video on Twittter
She announced her arrival in a video which she captioned " It's so good to be back home, now let me break my own record.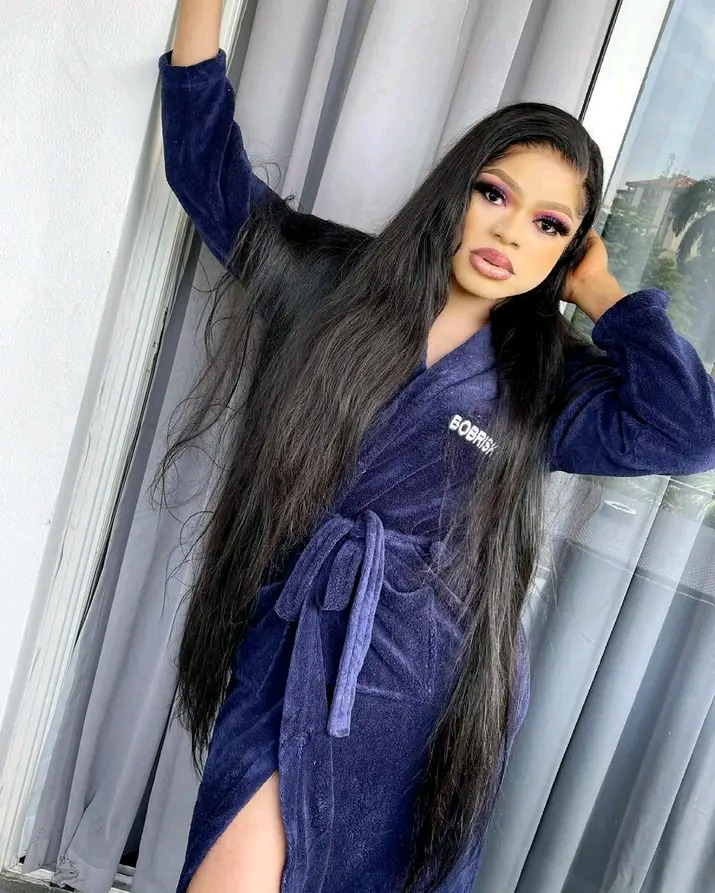 Since chef Hilda Baci broke an amazing record on Sunday, comedies on what record one will break has been flooding the internet, celebrities, comedians,politicians, Nigerians and those outside the country aren't left out.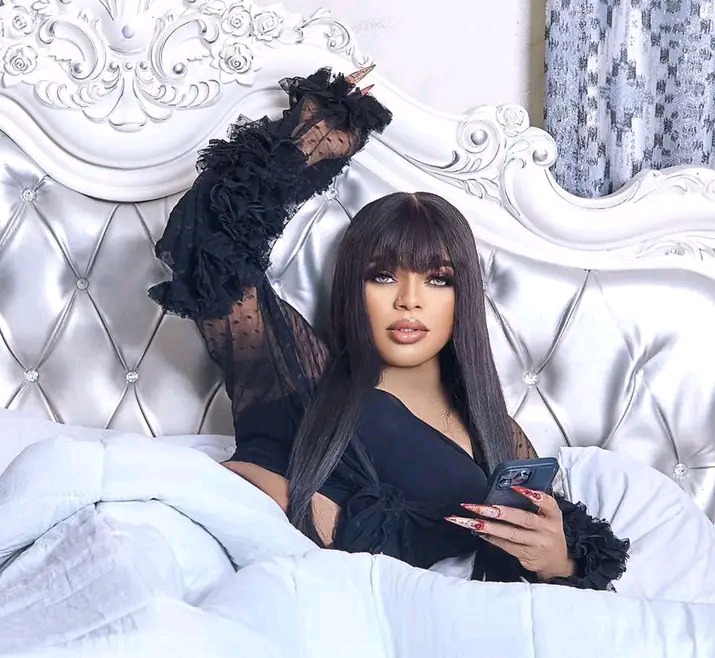 Well, Bobrisky has disclosed she's about to break her own record, her fans are so curious to know what record she is going to break, is it going to be the most luxurious lady, the most beautiful lady, the richest lady, the best and fastest cook, (because she loves cooking), well we believe we'll get the answer any day from now.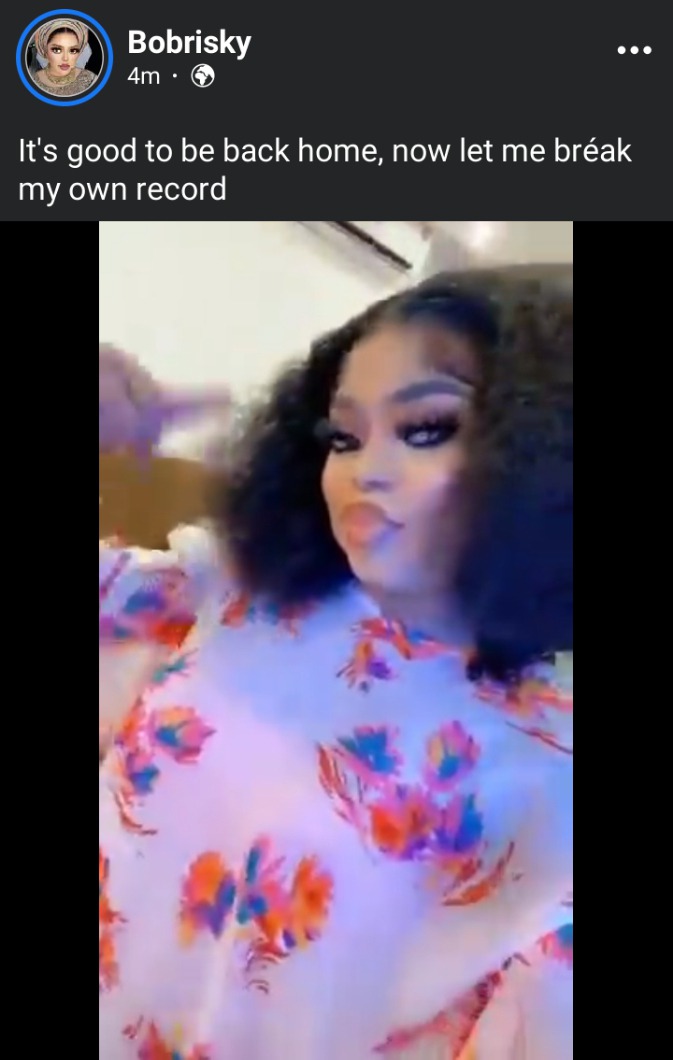 What record do you think Bobrisky is planning to break?
SureDesigns (
)