I Was Homeless At Some Point – Chef Hilda Baci Reflects On Past Struggle
Nigerian chef Hilda Baci, who recently went on a quest to break the Guinness World Record for the longest cooking by an individual, has reflected on how she once struggled in the past, revealing how she used to be homeless. 
The 26-year-old restaurateur and chef spoke about her past during a recent interview with TVC. She stated in the interview that while a lot of people who are just getting to know about her might think she was born with a silver spoon and had it all easy for her, her journey to where she is now isn't all that rosy.
Click to see the Video on Twitter,,,Watch video on Twittter
She said that the people who see her buzzing now don't have an idea about how she was once homeless at a point in her life. 
"A lot of people see this buzz now, and most of them think I dropped from the sky. They don't know I was homeless at some point. There's an entire phase and journey that got me here, and I'm not even done," she said.
She further stated that all she is doing now is still part of her journey as she is not there yet. She said that she knows that it is not always going to be rosy, but she is ready to face the challenges till she gets to where she wants to be. She wants people to see her as their inspiration and motivation to do great things in life.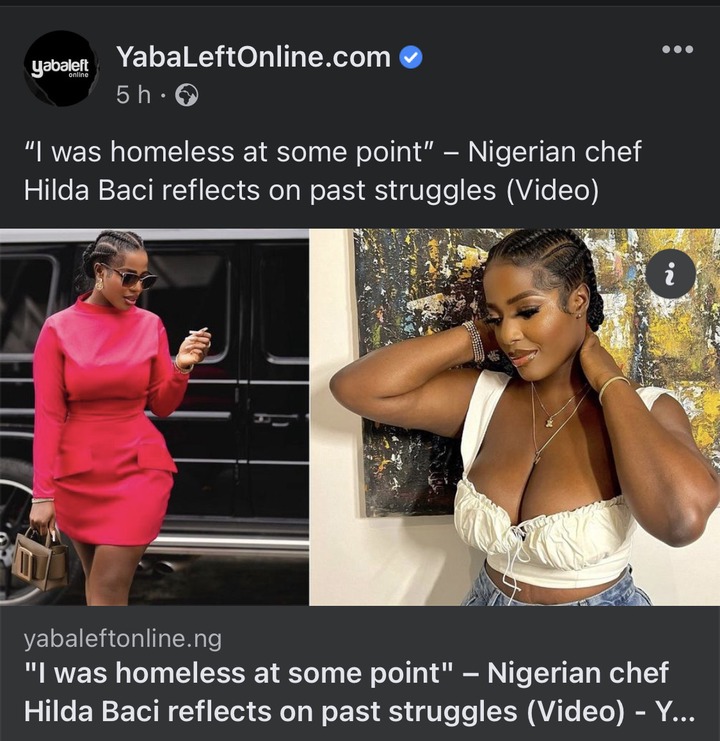 I'm still on a path, and I'm still going. It's not always going to be rosy. It's not always going to be easy. But we need more examples like this so people can say, 'Hilda did it, so I can do it as well," she said.
Real_Gist (
)