Evil Designs Are Being Hatched Against Me, Efforts Will Be Made To Taint My Image- Peter Obi
The Labour Party presidential candidate in the 2023 general elections, Peter Obi has informed his supporters about evil designs being hatched against him by his adversaries.
In a post released on his Facebook page on Monday, the former Anambra state governor said his adversaries are already plotting to defame him and taint his image in a bid to degrade his support base in the next few months.
Click to see the Video on Twitter,,,Watch video on Twittter
He however noted that no matter what his adversaries throw at him, he won't let go of his commitment to the actualization of a better Nigeria.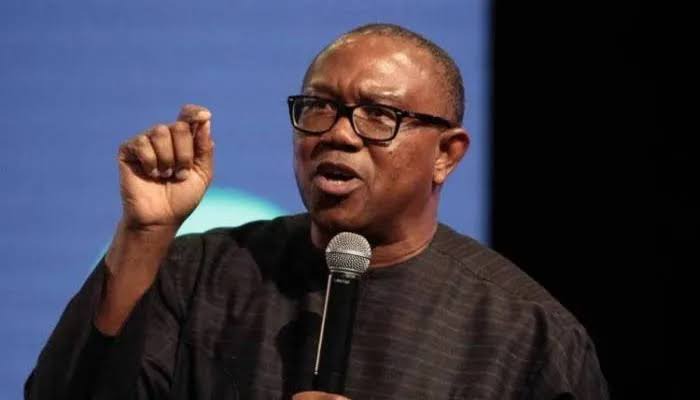 He said even though they aim to confuse the public, no evil campaign would alter the substance of his character. He said he won't back down from his quest due to the fact that he is fighting to ensure that the future of the youths is protected at all cost.
"I am aware of some evil designs being hatched against me and my supporters in the coming months. Efforts will be made to taint my image. Campaigns of calumny are being perfected to defame my character and diminish my hard-earned integrity.
"These schemes will aim at degrading our support base and confusing the public. But, no evil campaign will alter the substance of my character; nor diminish my patriotic commitment to a better Nigeria. It is about the future of our youths. it is about ending the Years of Locust." He added.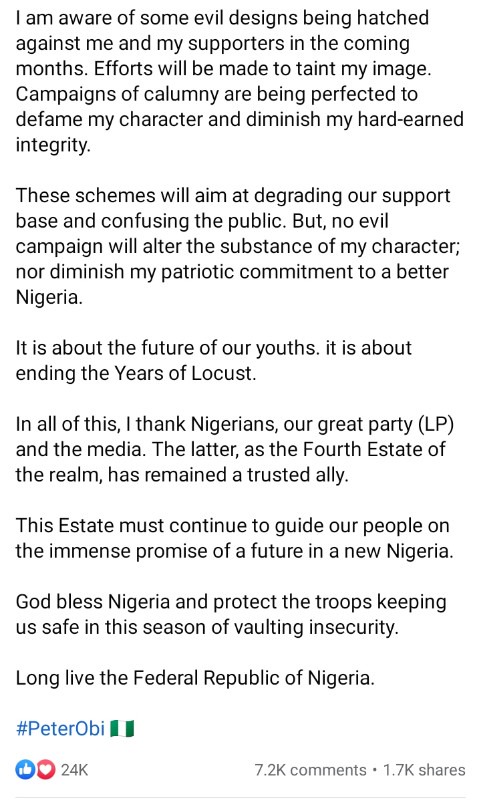 Credit: Mr. Peter Obi |Facebook|
GiftedWritez (
)