Celebrities react to Yul Edochie's marriage issues and his Morning Devotion Post with Judy Austin
The polarizing Nollywood couple, Yul Edochie and Judy Austin have caused a stir online with a recent video highlighting their unwavering devotion to the Almighty.
Click to see the Video on Twitter,,,Watch video on Twittter
The film celebrities, who have faced considerable controversy due to their recent affectionate exhibition on social media, were documented in a new video engaging in morning worship inside their residence.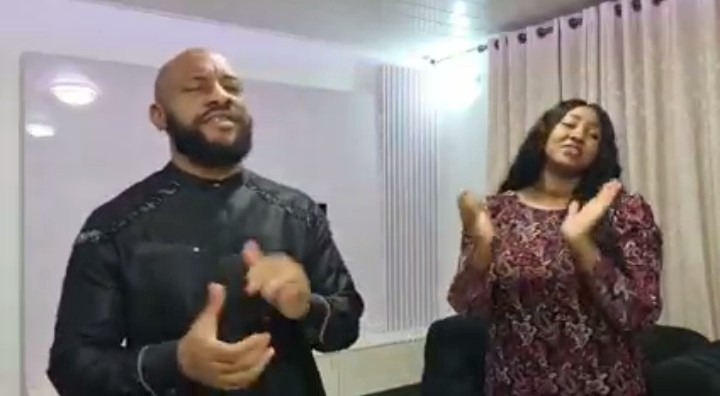 On Yul's Facebook page, a video was observed where the performer and his spouse are fervently exalting the Divine. Accompanying the video, Yul Edochie added a caption. He said, "Begin your day in this manner, and an abundance of blessings will shower upon your life."
As anticipated, online users inundated his comment section with irate responses, while some commended their devotion to God and lauded their unwavering commitment to their spiritual beliefs.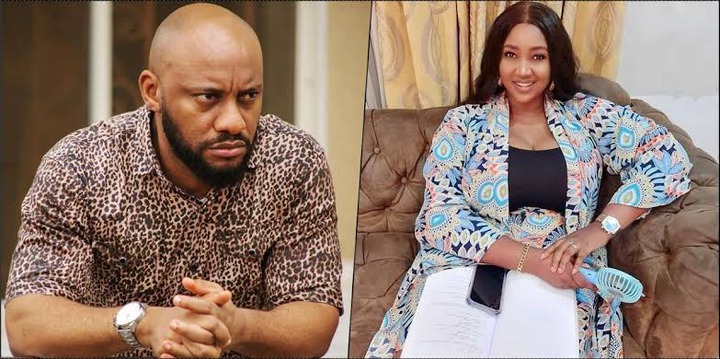 A lot of people, such as the actor's relative, Rita Edochie, Betty Irabor, Daddy Freeze, Paulo Okoye, Funke Kuti, and several others, have responded to the video.
Rita chose to express herself on her platform by sharing a personal video of her singing. In her message, she expressed that Yul's first wife would be happy again. In her words, "Eventually, the shell will crack.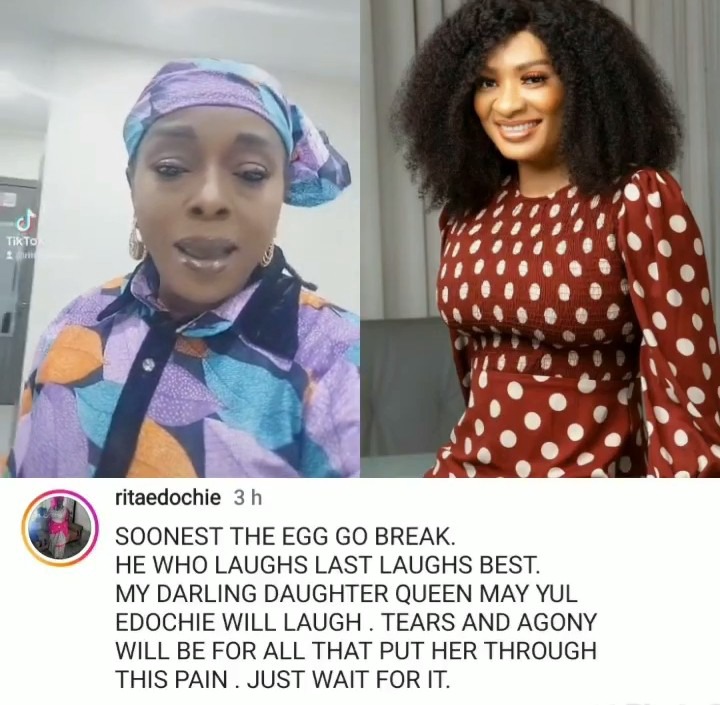 The one who laughs last laughs best. My beloved daughter, Queen May Yul Edochie, will find joy. Those who caused her pain will experience tears and agony. Just wait for it."
The contentious media figure, Daddy Freeze, also took a swipe at Yul Edochie when responding to the well-known Nigerian music producer, Don Jazzy's, recent interview.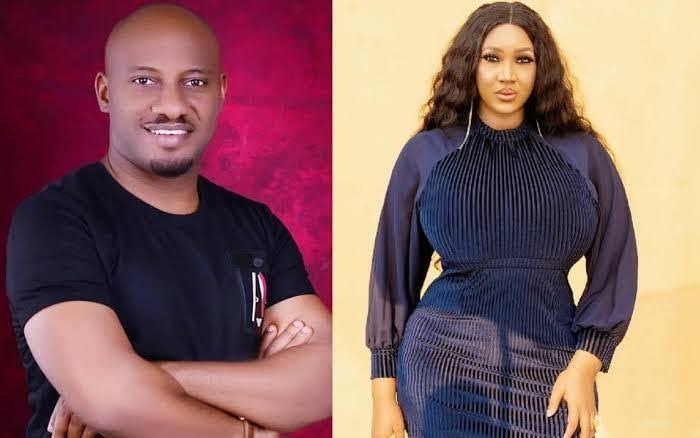 Tunde Ednut, a celebrity blogger, posted a video featuring the 40-year-old music tycoon discussing his connections with Nedu Wazobia and others, openly admitting that he isn't the type of man to commit to a single woman.
Don Jazzy asserted that while circumstances might alter when he discovers his missing half, presently he finds it challenging to remain devoted to a single woman.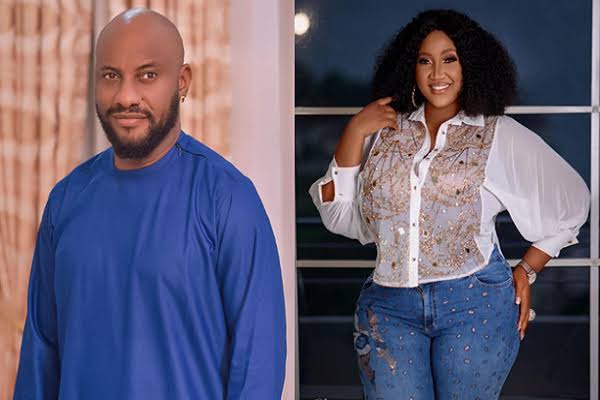 According to Don Jazzy, he stated, "I wouldn't be able to fathom the idea that if I have affection for someone, everyone else should be disregarded.
"At this point in my life, when that feeling of euphoria strikes me as it does for all of you when you fall in love, perhaps then I will declare that everyone else is inconsequential and this is the person I prefer."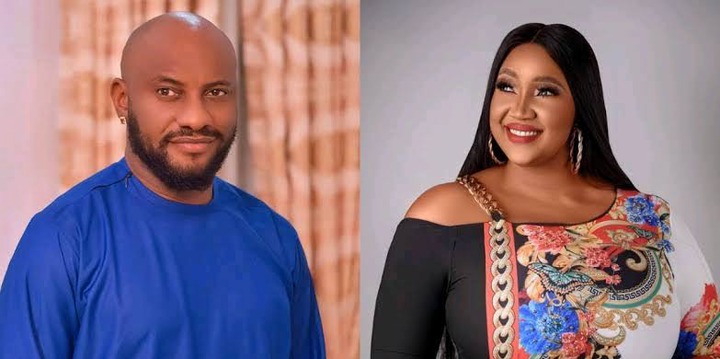 In response, Daddy Freeze, in Tunde Ednut's comment section, reiterated that he cannot be unfaithful to his spouse but empathizes with Don Jazzy's perspective.
He referred to Yul Edochie's controversy surrounding his second marriage. Daddy Freeze wrote:
"If Yul had communicated this to May, there wouldn't be any problems today. Anyway, I experience butterflies for my wife. However, I understand his viewpoint entirely." Below are some of the online reactions: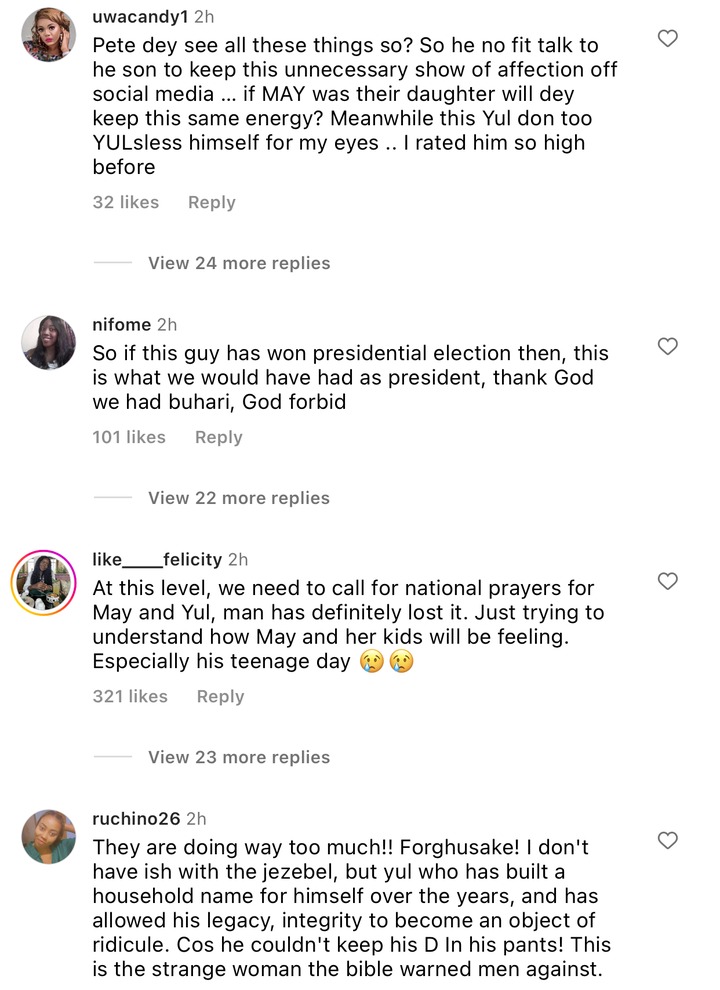 NigeriaNow (
)