Be Careful Who You Help, Sometimes It's KARMA Working- Ani Amatosero
Popular actress and filmmaker, Ani Amatosero aka Effixzzy Boss has taken to her official social media handle to warn people to be careful of who they help because the person might be reaping from his or her evil deeds.
She said fans should be very careful who they help, adding that they should pray before they do because sometimes it's KARMA working so they shouldn't interfere.
Click to see the Video on Twitter,,,Watch video on Twittter
Many commit evils in the past that end up affecting their future and those who don't know about their past and want to help them would think it's a natural occurrence not knowing that it's their atrocities in the past that's hunting them.
Her caption reads, "Be careful who you help. Pray before you do. Sometimes it's Karma working. Don't interfere".
Ani Amatosero is one of the most successful actresses, filmmakers, and producers in the Nollywood industry. Within 2 years, she built 2 beautiful mansions that's used for film production.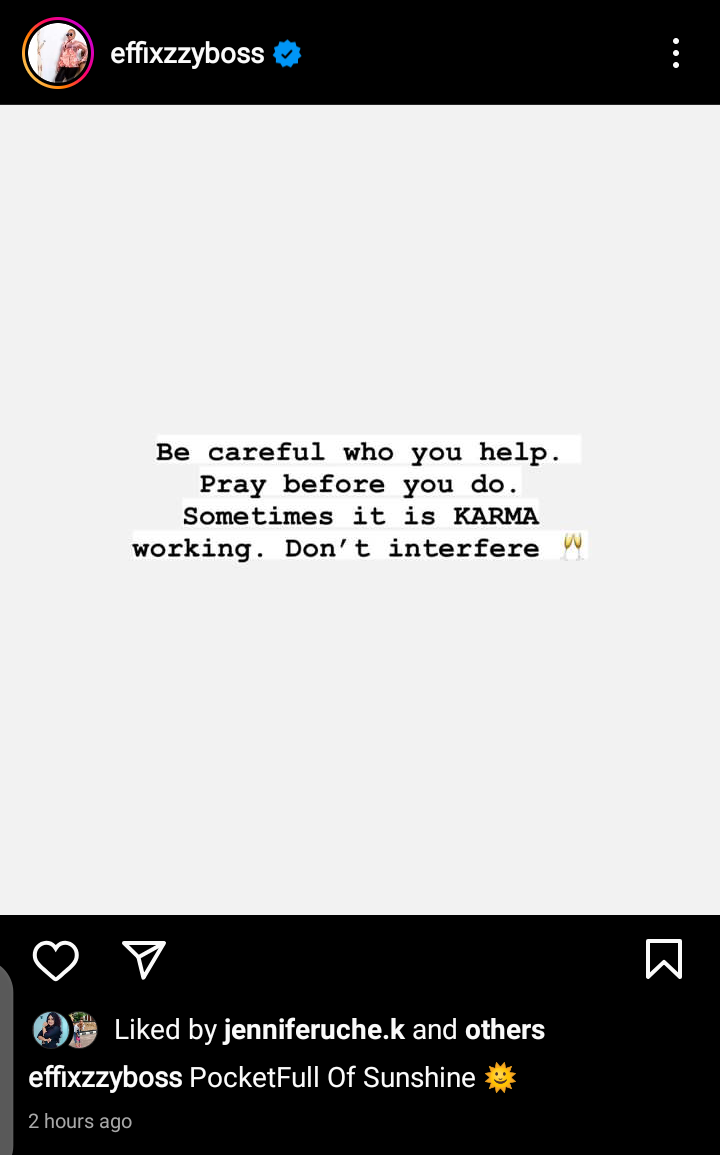 ElizabethO (
)