AMVCA: The money spent could not even cover her nakedness properly-DSP Edafe reacts to Tacha's dress
Earlier today, a Twitter user posted the amount of the cloth Tacha Akide, wore to the 9th Edition of the AMVCA Award night yesterday, as the Twitter user claimed that, the cloth is worth $20,000, which is approximately N14.5 million.
Click to see the Video on Twitter,,,Watch video on Twittter
The user said, "$20,000 (N14.5m) is too much to spend on a dress. In a capital of poverty in the world, where nearly two-thirds of Nigeria's 200 million people live on less than $2 a day. Nonetheless, Tacha is amazing, she's beautiful and she breathtaking."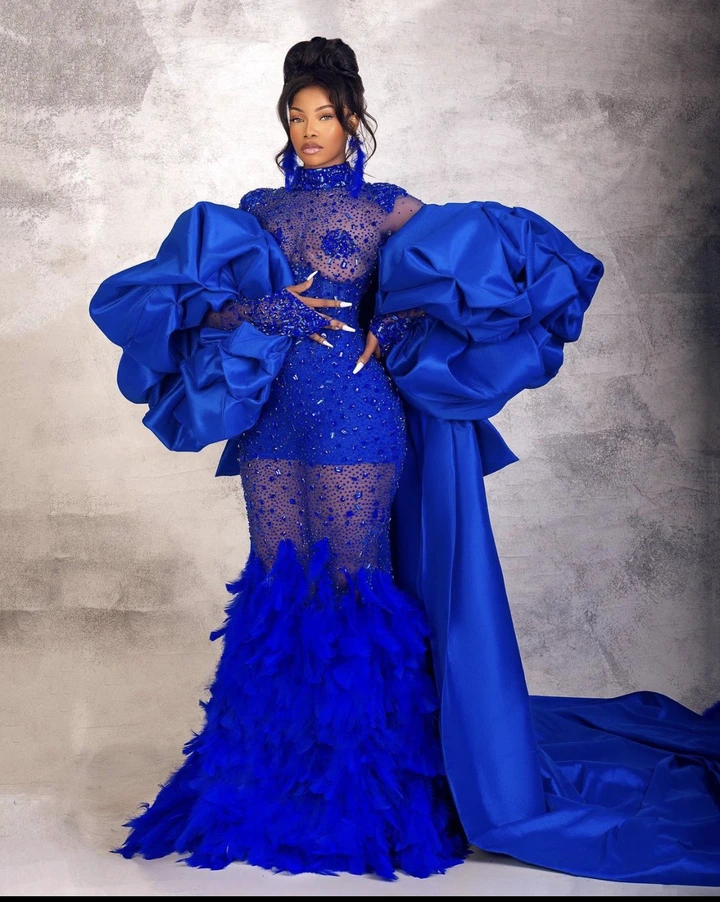 However, while DSP Bright Edafe, who happens to be the Police Public Relations Officer for the Delta State Police Command, was reacting to this on his Twitter handle, he said that, Tacha bought the dress worth that amount and yet, the dress could not cover her nakedness properly.
He said, "The most annoying part is that the money spent could not even cover her nakedness properly."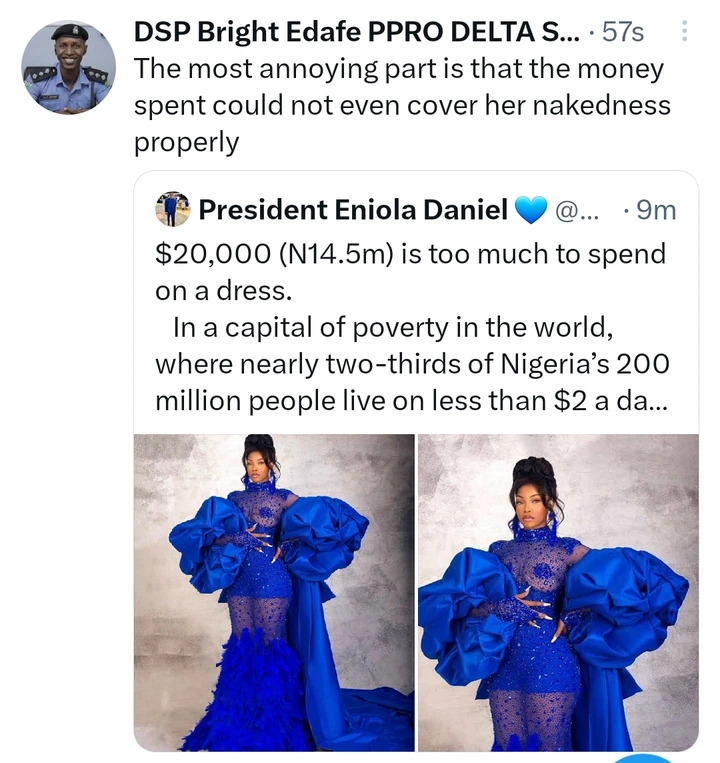 Moses21 (
)