Actress Adunni Ade Denies An Alleged N250,000 Debt To Late Murphy Afolabi.
Talented nollywood actress and popular social media personality Adunni Adewale, popularly known as Adunni Ade, has stirred several reactions on social media platforms as she denied the alleged N250,000 debt to late actor Murphy Afolabi.
Click to see the Video on Twitter,,,Watch video on Twittter
The Nollywood actress and producer made this disclosure in a statement signed by her lawyer, which was shared on her official Instagram account. She shared screenshots of her bank statement, saying that the actor sent her N150,000 for a movie role, which she later refunded to him in 2021.
Recall that a video made the rounds on the internet on May 22, 2023, in which Adunni Ade was called out by a Muslim cleric with claims of her owing the late actor and producer Murphy Afolabi a N250,000 debt.
Below are screenshots of Adunni Ade's posts on her official Instagram account;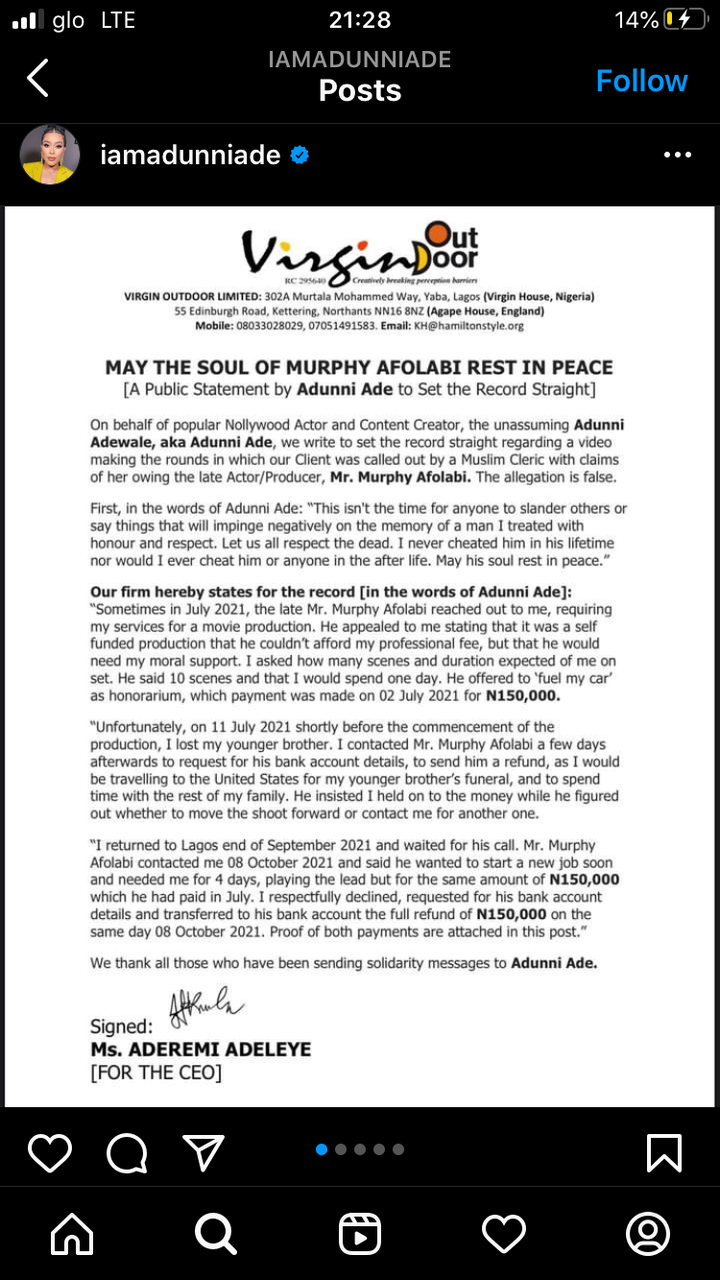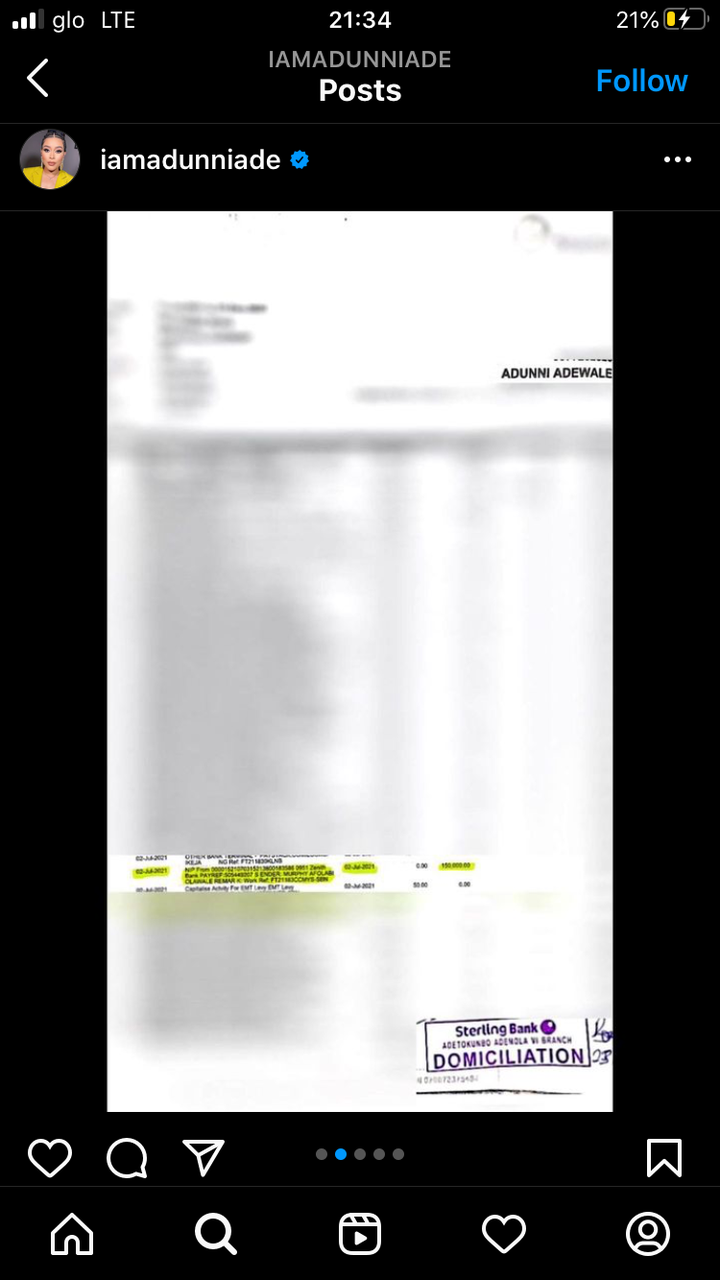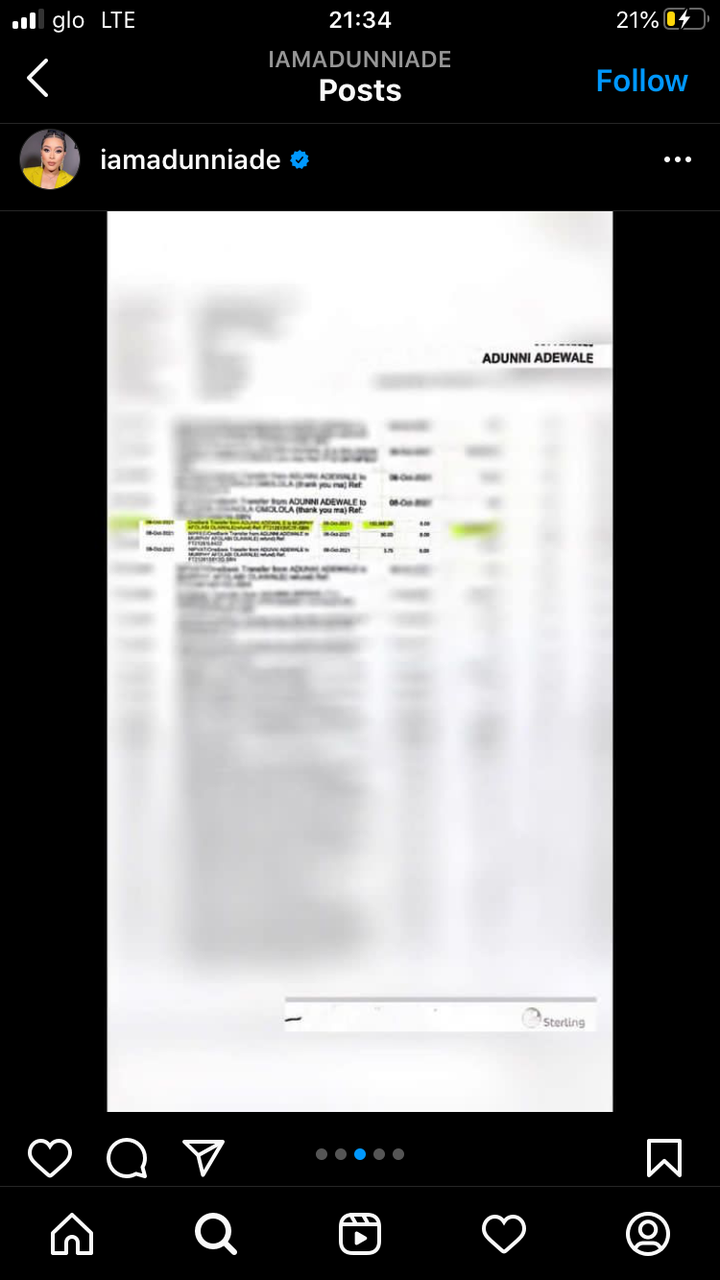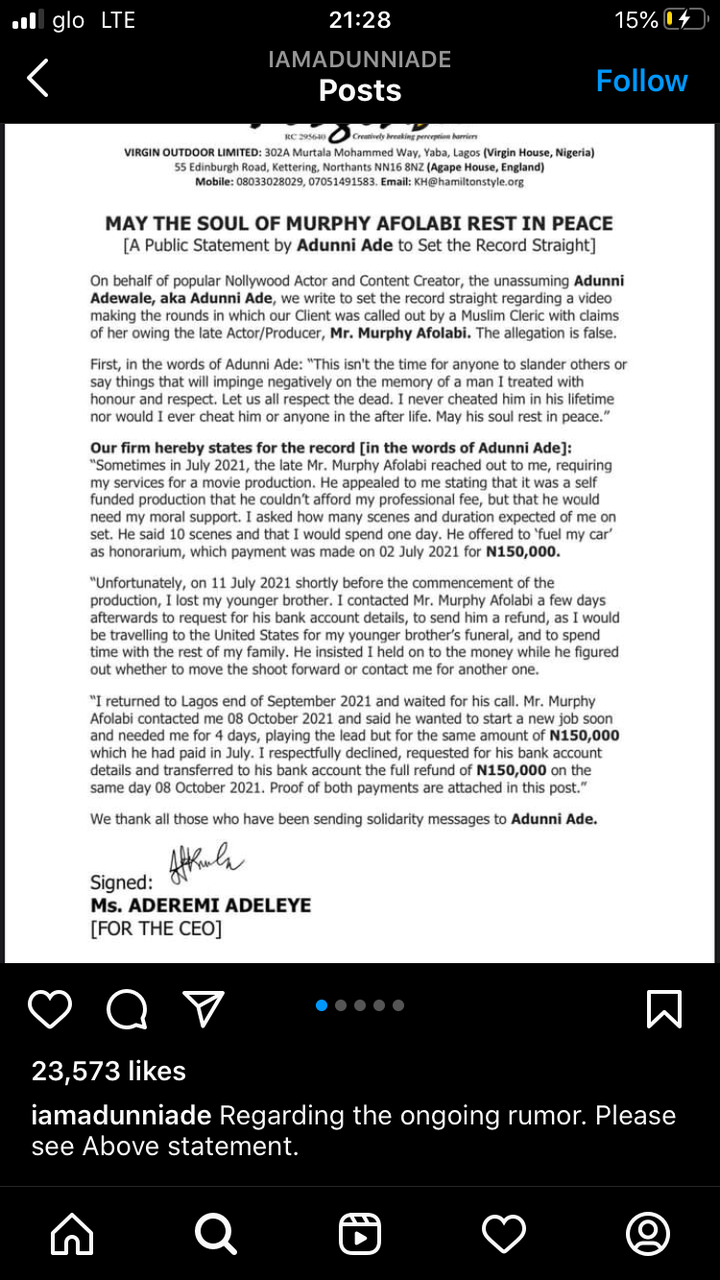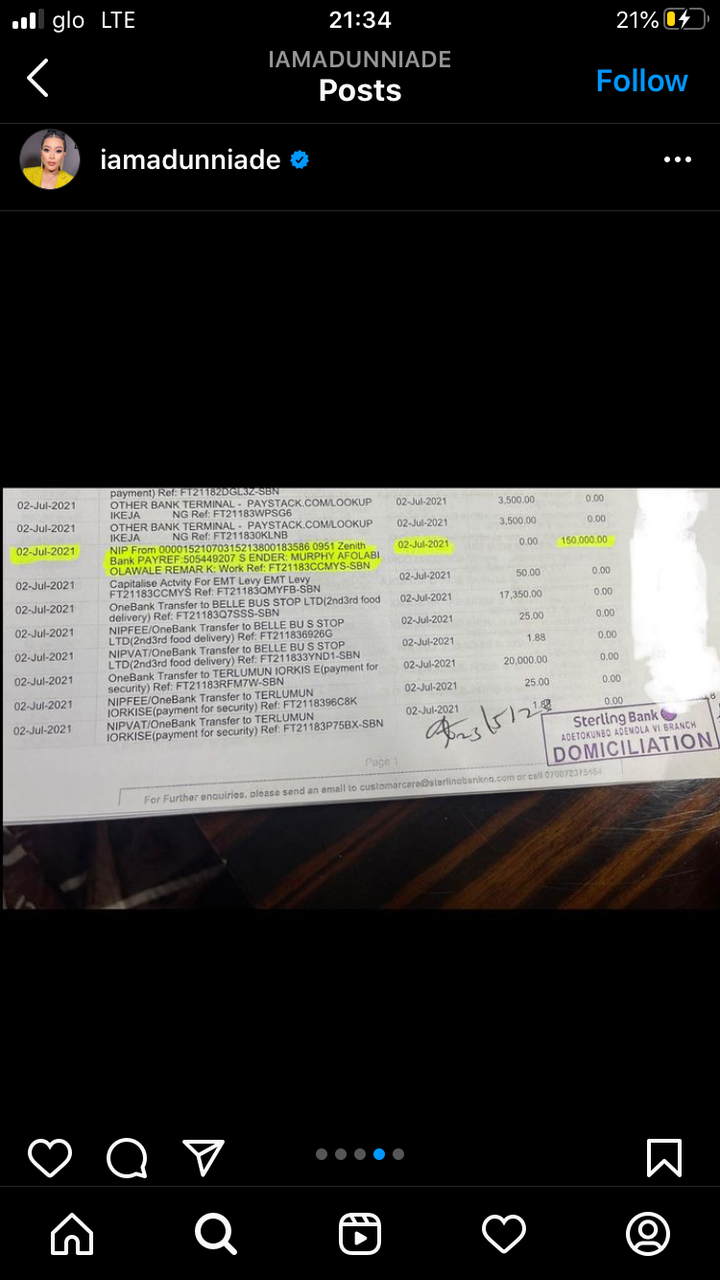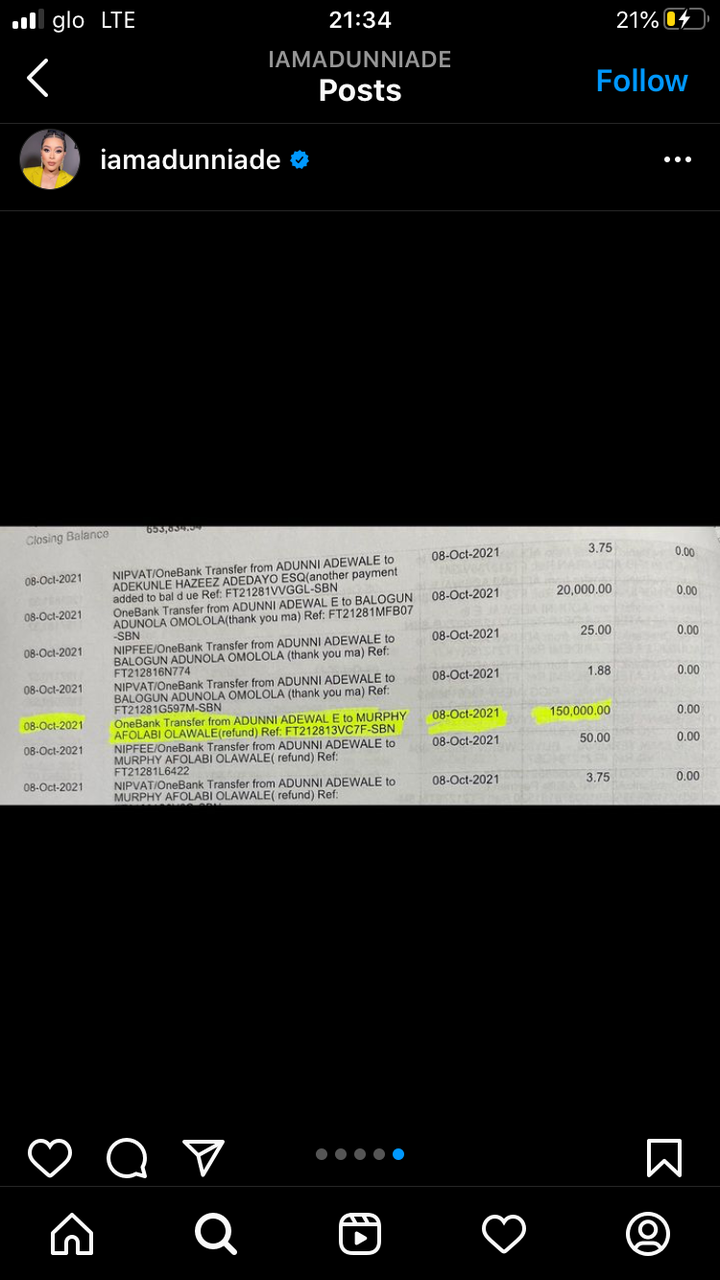 Over to my esteemed readers, what do you have to say about this post?
Kindly drop your comments in the comment section below.
Beautygoddess (
)