Why Nigeria's Coach Should Continue With Awoniyi And Osimhen Linkup After Today's Game
Nigeria's recent 6-0 victory showcased an electrifying performance, with Victor Osimhen stealing the spotlight by scoring a sensational hat-trick. However, one aspect that shouldn't be overlooked is the budding partnership between Osimhen and Taiwo Awoniyi. This dynamic duo, alongside other talented players like Samuel Chukwueze and Ademola Lookman, has the potential to take Nigerian football to new heights.
First and foremost, the chemistry between Osimhen and Awoniyi was palpable on the pitch. Their telepathic understanding and precise movements allowed them to exploit the opposition's defense with ease. Osimhen's ability to hold up the ball and Awoniyi's impeccable positioning create a deadly combination that not only yields goals but also keeps the opposition defense on their toes.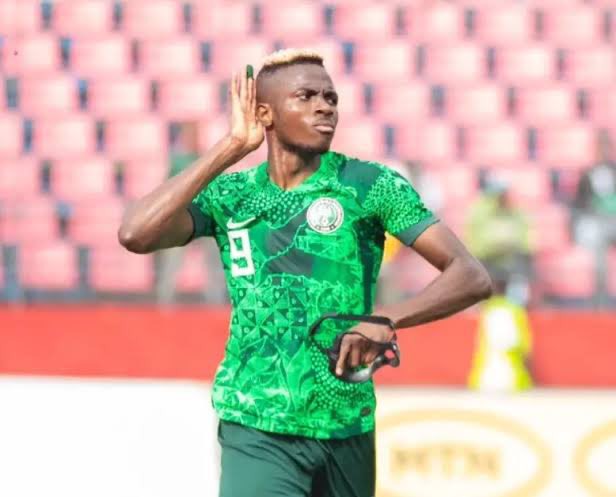 In today's match, the duo's connection resulted in not just goals but also an overall fluid attacking play. Chukwueze, Awoniyi, and Lookman all found the back of the net, demonstrating that the Osimhen-Awoniyi linkup can benefit the entire team. Peseiro should capitalize on this newfound synergy to ensure a consistent flow of goals in upcoming matches.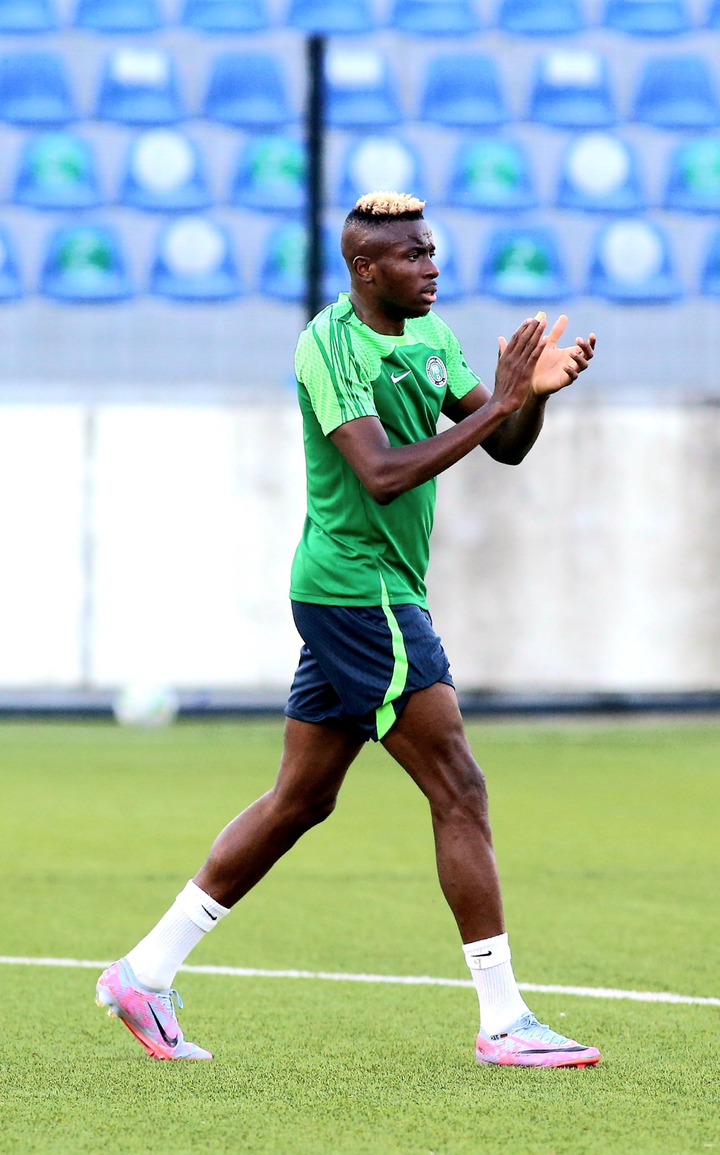 Moreover, having two potent strikers in the form of Osimhen and Awoniyi provides Nigeria with a diversified attacking strategy. While Osimhen's strength and clinical finishing are well-known, Awoniyi's agility, speed, and ability to play off the shoulder of the last defender offer a unique dimension to the team's attacking options. This versatility will make Nigeria's attack less predictable and more challenging for opponents to defend against.
It's essential for Coach Peseiro to recognize that the 6-0 win was not a fluke but a glimpse of what this partnership can achieve. By fostering and nurturing the Osimhen-Awoniyi connection, he can unlock Nigeria's full attacking potential and elevate the team to greater success on the international stage. The key is to maintain this synergy, fine-tune their understanding, and ensure that they remain the driving force behind Nigeria's offensive prowess. With Osimhen and Awoniyi leading the charge, the Super Eagles can soar to new heights and become a dominant force in African and global football.
ThousandWords (
)
Related