'When I First Blew Up, Femi Otedola Gave Me 30 Thousand Dollars Cash' -Singer, Davido
Nigerian billionaire, businessman, and philanthropist Femi Otedola recently shared a throwback video (Watch The Full Video) on his official Instagram page. The video features Afrobeat singer David Adeleke, professionally known as Davido, wishing Femi Otedola a happy 60th birthday anniversary.
Otedola posted the video on Thursday, August 31, 2023, along with a caption that reads, "Throwback Thursday to my 60th birthday wishes received from my dear son, Davido." The post garnered significant reactions from fans, viewers, and followers. In the video, Davido can be heard expressing birthday wishes to Femi Otedola and expressing gratitude for everything he has done. Davido recalls a significant gesture where Otedola provided him with his first $30,000 in cash when he first gained recognition.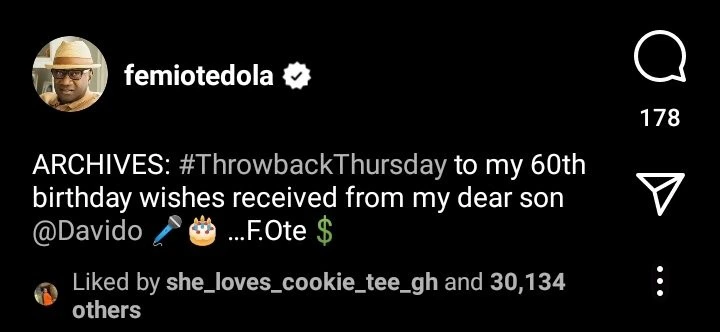 Davido's words in the video capture his appreciation: "Hello, What's Up, It's your boy Davido. I wanna say a big happy birthday to my uncle, Femi, happy 60th birthday. We love you. Thank you for everything you have been doing for us. I remember like when I first blew up, you gave me my first 30 thousand dollars cash, I will never forget that. And you are 60 today, we love you. Thank you for everything you are doing for us and the entire nation, the youth, everybody. We love you, one love."
Below are some of the reactions from social media users: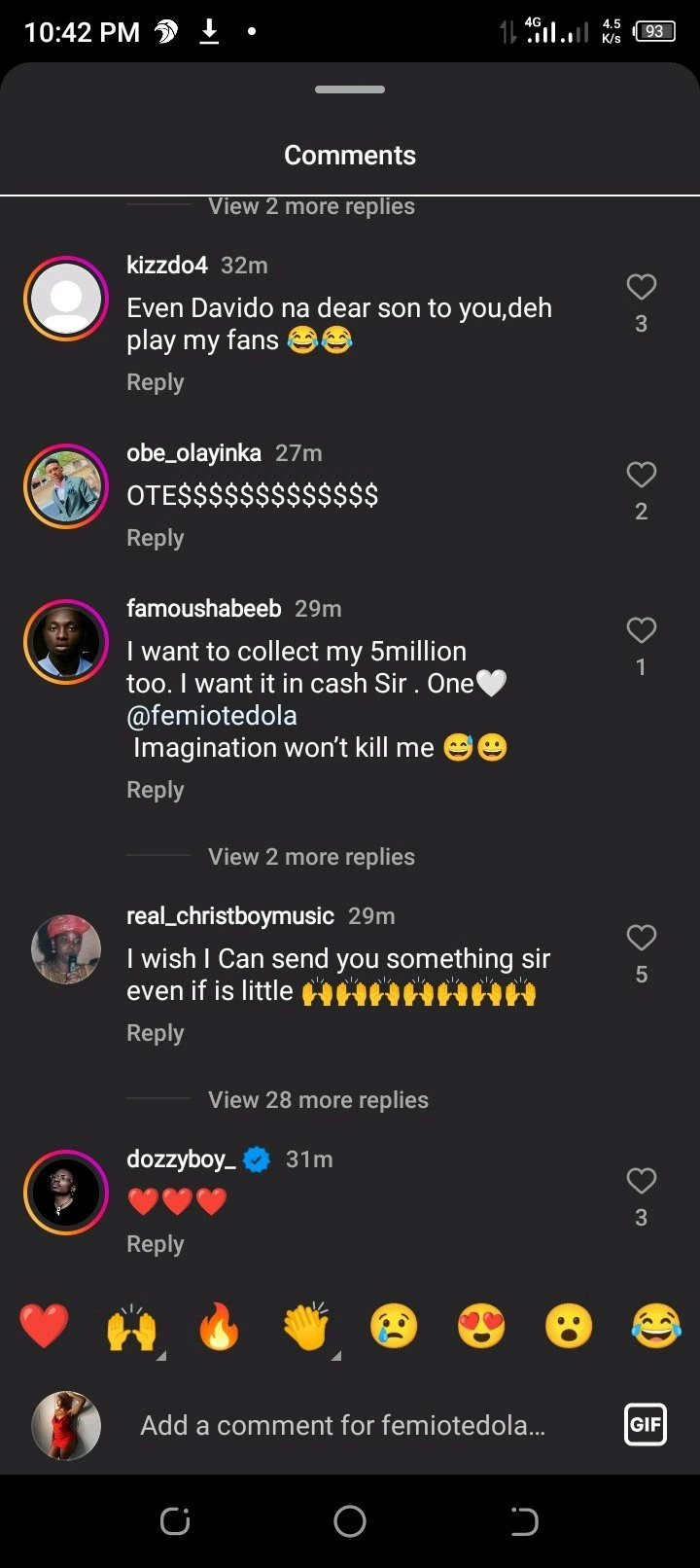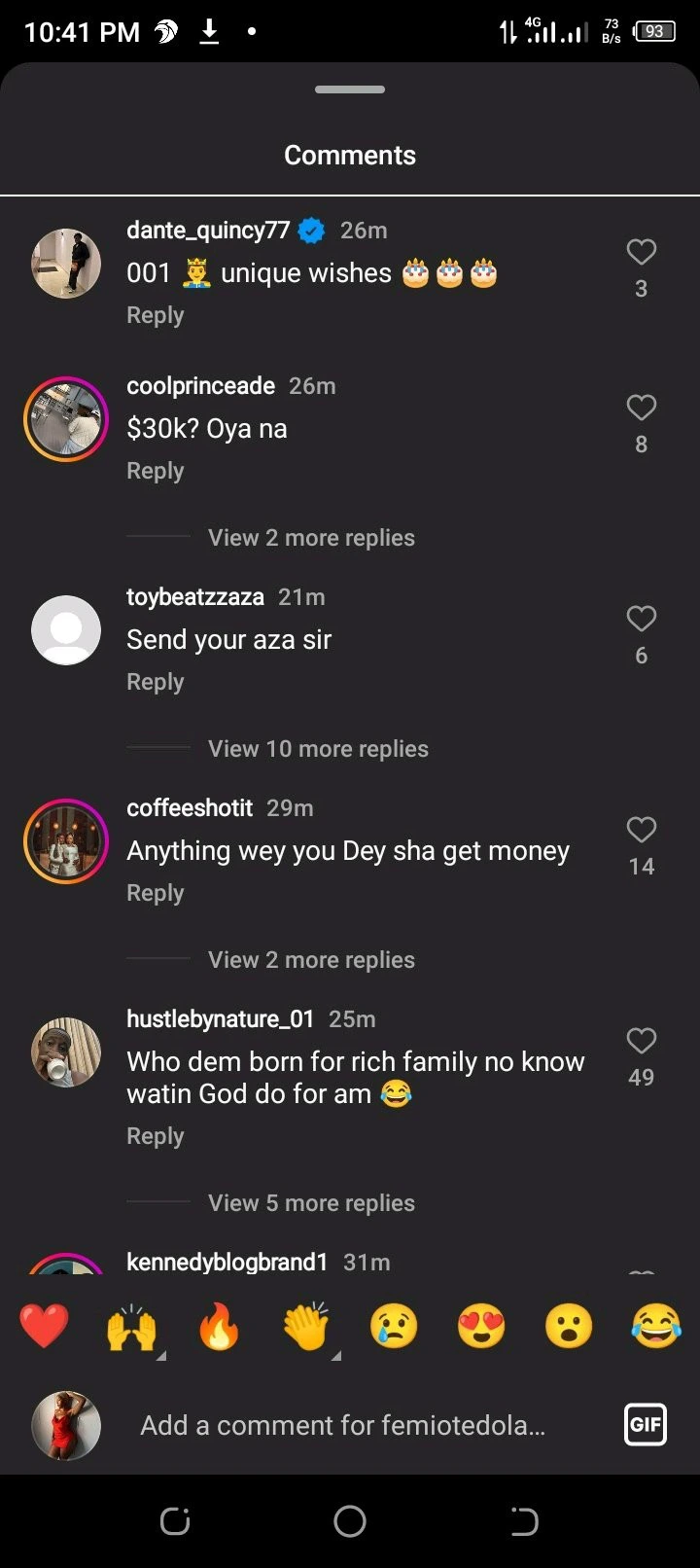 What do you think about this update? Comment below.
squareblogge (
)
Related