We Are The Ones Who Should Be Complaining In Court That My Votes Have Been Bastardized – Onaiyekan
The request for a live broadcast of the Presidential Election Petition Tribunal sessions has the support of John Cardinal Onaiyekan, the retired catholic bishop of the Abuja Archdiocese.
Yesterday, following Mass to celebrate the conclusion of the 57th World Communication Week, Pope addressed the media and discussed the controversy surrounding the request by certain Nigerians for live streaming of the presentations at the tribunal.
Click to see the Video on Twitter,,,Watch video on Twittter
"As journalists, you do your job, you cover everything, but try and listen to everyone and relay to the public what is happening because they want to see," he stated.
"For me, this is crucial because Nigerians don't seem to understand that when elections are rigged, it is not the candidates or the politicians who suffer the most. Me and you are the ones most affected, yet as things are, we don't even have locus standi in court. We should be the ones to file a lawsuit alleging that my votes were tampered with, but they claim I cannot do so because I did not challenge the election.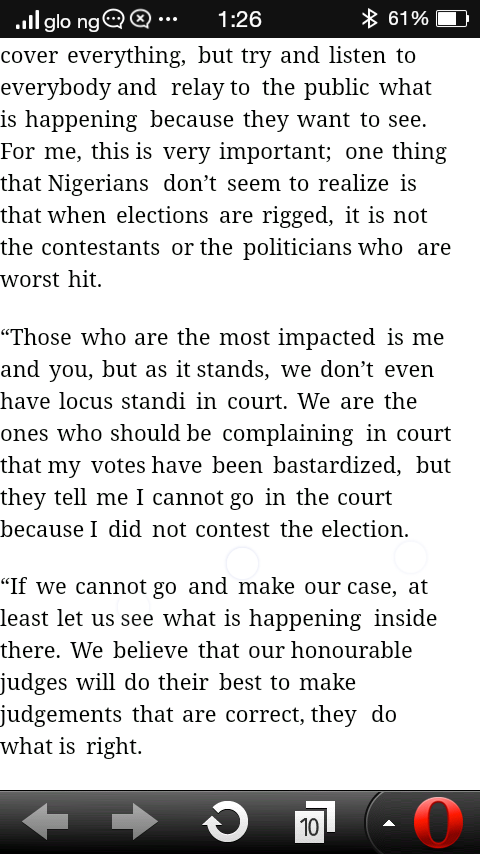 This article is according to Sun papers. Dear esteemed readers, What are your opinions concerning this? Please drop your comments below.
Amazingstory55 (
)