Was There No Rigging When LP Had A Clean Sweep In The South East & Christian Middle Belt?—Obahiagbon
It is no longer news that the tribunal hearing challenging the victory of Asiwaju Bola Ahmed Tinubu as President-elect is still ongoing in Abuja.
It would also be recalled that the Labour Party presidential candidate Peter Gregory Obi and the PDP presidential candidate Atiku Abubakar had both claimed that the election results were rigged, alleging that Bola Ahmed Tinubu had stolen the president's mandate from them.
Click to see the Video on Twitter,,,Watch video on Twittter
Bola Ahmed Tinubu and Peter Gregory Obi
However, during an interview with Vanguard , Honourable Obahiagbon, who also went round the country with Tinubu's presidential campaign team, claimed that all the allegations of rigging against Tinubu by the opposition parties are nothing but fabricated lies.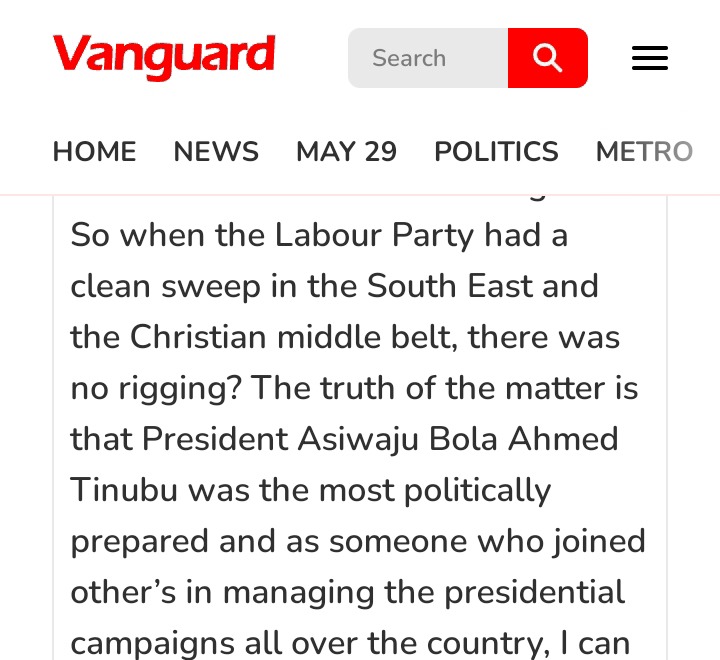 Screenshot from Vanguard
According to his statements, which were gathered by Vanguard , Obahiagbon also said, "But LP and PDP are claiming that the process was flawed and that the INEC Chairman did not follow through with some of what he'd committed the Commission to?" He said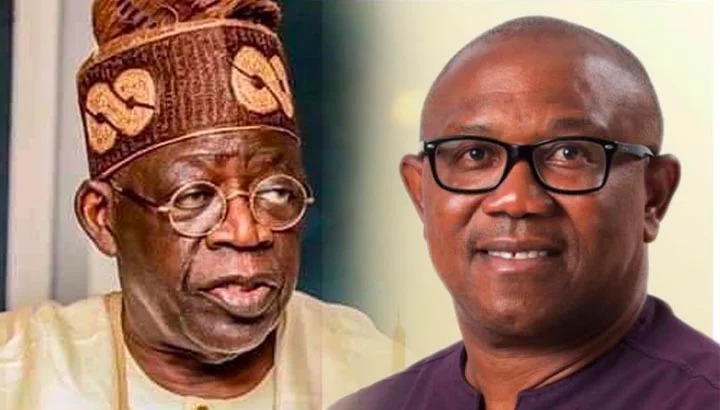 While speaking further, he also said, "So when the Labour Party had a clean sweep in the South East and the Christian middle belt, there was no rigging?" He asked
Dear esteemed readers, What do you have to say about this report?
Source: Vanguard
Sagacious102 (
)