VIDEO: Obidients Poured Into The Streets Today And Abuja Was On Lockdown—Charly Boy Reveals.
Popular social media personality, Charly Boy, has recently got many people talking as he shares a new video on social media. in the video, a large crowd was seen marching on the streets of Abuja as they held a protest. The video has gotten over a thousand likes and comments in just a few hours of publication.
He never failed to accompany the video with a write-up as he revealed that the crowd in the video were all supporters of the Presidential candidate of the Labour Party, Mr Peter Obi.
Click to see the Video on Twitter,,,Watch video on Twittter
In his words, "See the beautiful action I miss today. Obidients poured into the streets today and Abuja was on lockdown. The APC and Buhari should keep playing, we will soon show them how far. We will never support any form of violence. Let's be peaceful".
Many people who saw this were amazed as they reacted vigorously to the post, while others gave their thoughts and opinions on what they saw.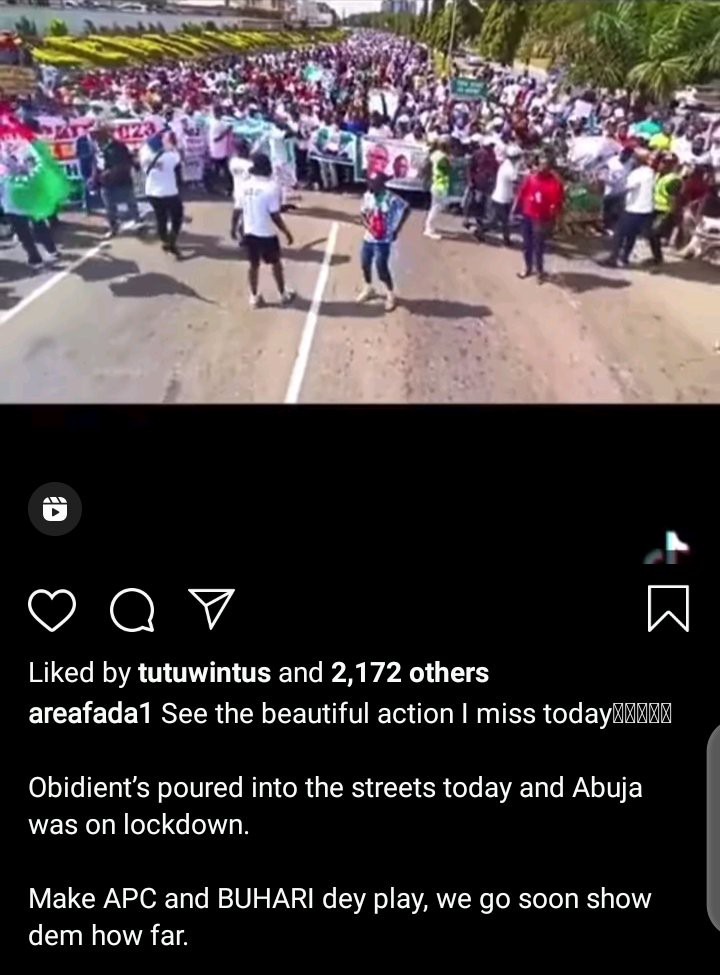 Watch video here
Kindly share with us your thoughts as we will be expecting your feedback on this.
Bettertainment (
)