Today's Headlines:APC US holds solidarity march to counter anti-Tinubu protest, LP kicks , Buhari Sacks Nigerian Airports Authority, FAAN MD
APC US Holds Solidarity March To Counter Anti-Tinubu Protest
Click to see the Video on Twitter,,,Watch video on Twittter
Photo credit: punch newspaper
The United States chapter of the All Progressives Congress says it plans to hold a political rally on Sunday evening to show solidarity for the planned inauguration of the President-elect, Bola Tinubu, on May 29. A statement issued on Sunday by the Chairman of the United States chapter of the APC, Prof. Tai Balofin, disclosed that the solidarity march was a response to the purported protest by members of Obi-Datti International Political Action Committee.
ODIPAC, a US-based pressure group challenging the outcome of the February 25 presidential election, has started mobilizing their supporters viral e-fliers on social media to come out en-masse for its proposed mega rally in Chicago, Illinois, United States.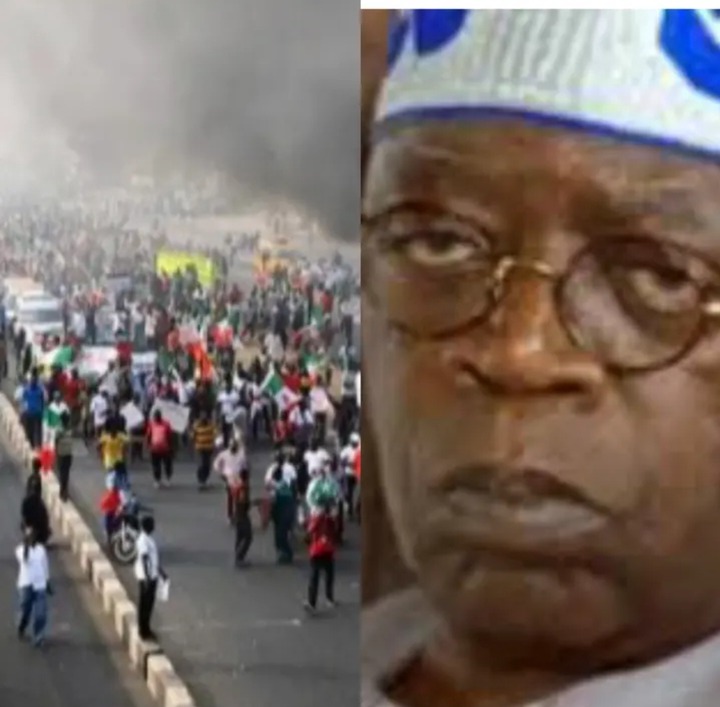 (Photo credit: Google)
Buhari Sacks Nigerian Airports Authority, FAAN MD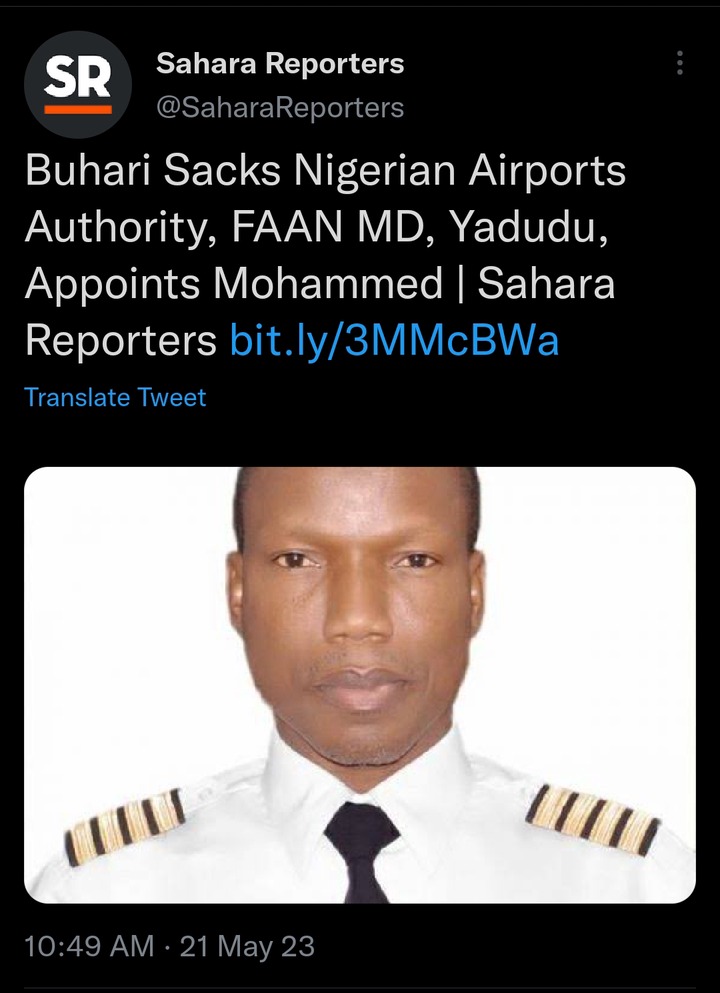 Photo credit: Sahara reporters
President Muhammad Buhari has approved the sacking of the Managing Director of the Federal Airports Authority of Nigeria (FAAN), Capt. Rabiu Yadudu
The sacking of Yadudu at the weekend comes about a week before Buhari leaves office.
Yadudu was appointed FAAN MD four years ago.
Tinubu Asked To Release Photos Taken With Investors In France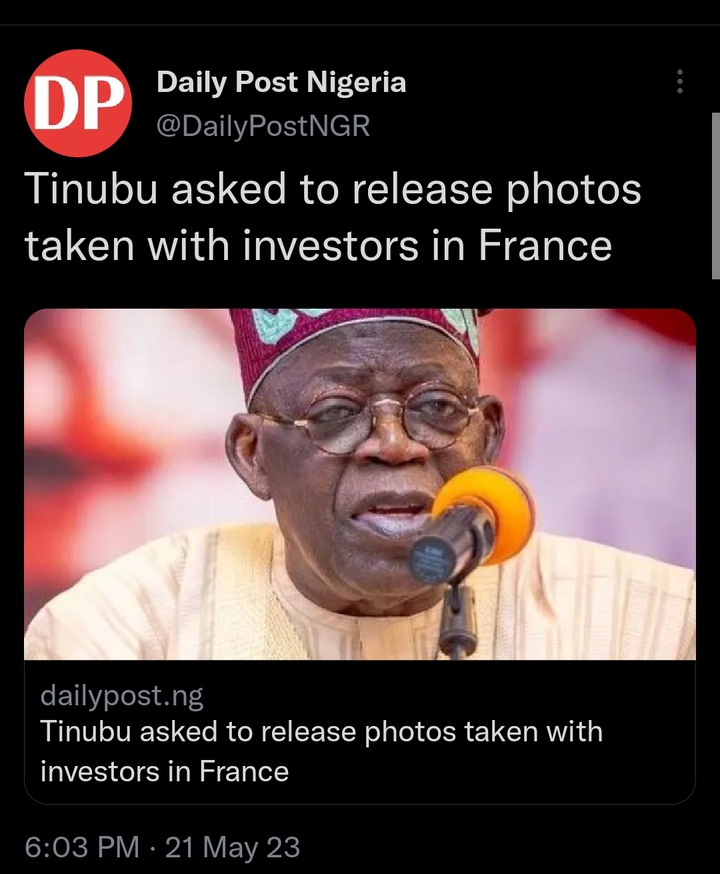 Photo credit: daily post
The president-elect, Bola Tinubu, has been challenged to share photos of his meetings with the investors he purportedly met in France.
Tinubu raised dust when he left Nigeria about 10 days ago for France.
The trip came barely two weeks after he returned to Nigeria from his post-election break, which lasted for about one month.
Demolition: El-rufai Pushing Us To Wall- Shi'ites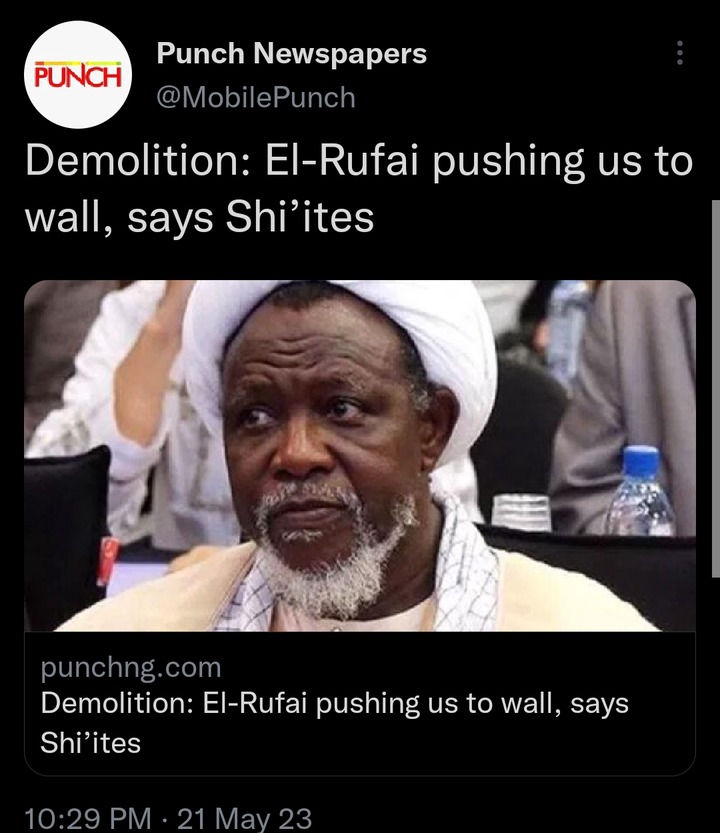 Photo credit: punch newspaper
Members of the Islamic Movement in Nigeria, otherwise known as 'Shi'ites', have reacted to the demolition of six structures out of 48 belonging to the sect on Sunday by the Kaduna State Urban Planning and Development Authority.
The IMN members who addressed a press conference in Kaduna on Sunday evening after the demolition of the sect's structures, including schools, hospital and a private residence accused Governor Nasir El-Rufai of pushing them to the wall.
KASUPDA had in a leaked memo which went viral last week, sought the approval of the governor to carry out pending demolition of structures across the state, including 48 structures belonging to the Zakzaky led Islamic Movement.
TLucky (
)