Today's Headlines: Tinubu suspends Emefiele, orders CBN probe; Fire razes Yobe State market
Photo Credit: Punch papers
President Bola Tinubu has suspended the Governor of the Central Bank of Nigeria, Mr Godwin Emefiele, from office with immediate effect.
This is sequel to the ongoing investigation of his office and the planned reforms in the financial sector of the economy, according to a statement on Friday by the Director of Information, Office of the Secretary to the Government of the Federation, Willie Bassey.
According to the statement, Emefiele has been directed to immediately hand over the affairs of his office to the Deputy Governor (tions Directorate), who will act as the CBN governor pending the conclusion of the investigation and the reforms.
The CBN listed the Deputy Director, tions Directorate, as Mr Folashodun Adebisi Shonubi.
Photo Credit: Punch papers
Several goods and other property have been lost to a fire incident at the Bayan-Tasha market, in Damaturu, the Yobe State capital.
It was learnt that the inferno started around 1am on Friday and was not put out until 4am.
Babannan Garba, who took to his Facebook handle to express his grief over the incident, stated that wares worth several millions of naira were destroyed.
Several photos also posted on the social media platform showed victims salvaging what was left of the wreckages.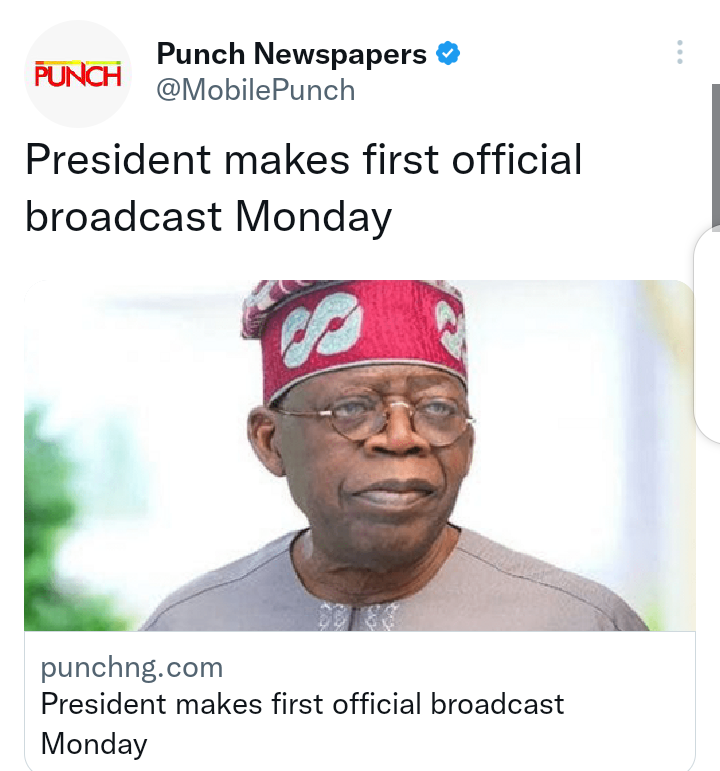 Photo Credit: Punch papers
The President, Bola Tinubu, will on Monday make his first official broadcast as part of the June 12 celebration.
The Secretary to the Government of the Federation, George Akume, at a press briefing in Abuja on Friday said the celebration would be low-key, which according to him, was a result of the recent presidential inauguration which was elaborately celebrated.
Akunme noted that the activities lined up for celebration were the press briefing and the President's address to the nation by 7am on Monday.
Akume stated, it is important to note that Democracy Day has been reviewed to be celebrated annually on June 12 to honour the heroes who championed the struggle and made extraordinary sacrifices for the enthronement of democratic rule in Nigeria from 1999 till date.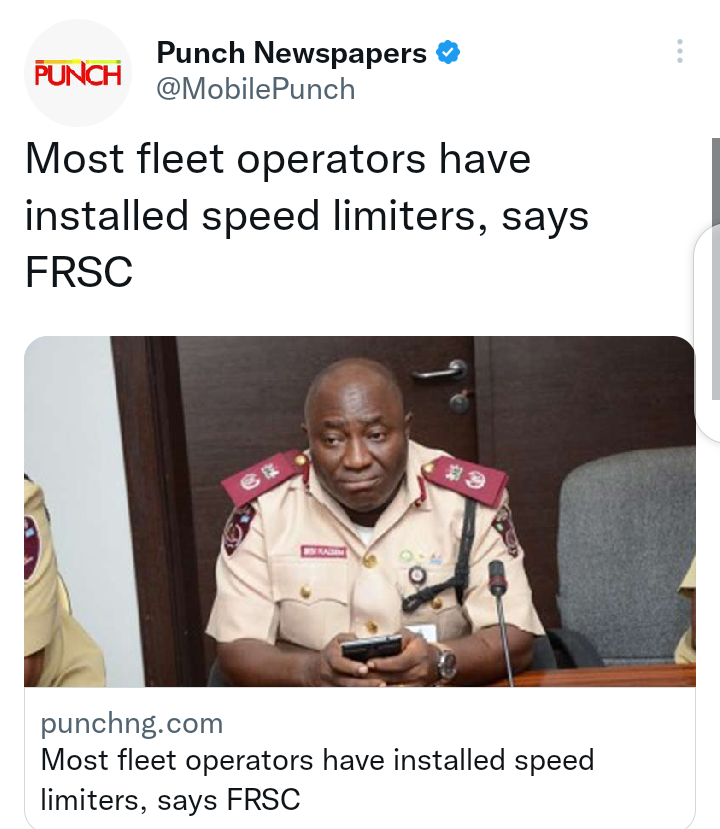 Photo Credit: Punch papers
The Federal Road Safety Corps has said almost all registered fleet operators in the country have deployed speed limit devices in their vehicles.
The FRSC spokesperson, Bisi Kazeem, disclosed this to our correspondent recently.
In May, during activities marking the seventh United Nations Global Road Safety Week in Abuja, the FRSC Corps Marshal, Dauda Biu, said over 40,000 people die annually as a result of road traffic crashes in the country.
However, explaining the status of the implementation of the speed limiter policy introduced in 2016, Kazeem said, So far so good, we are recording a huge success. The introduction of the device came with accreditation/certification of the speed limit vendors whose key roles are; selling, installing and calibration the device in tandem with a legally prescribed speed limit.
Arisco (
)