Today's Headlines: Tinubu Backs Reelection of Uzodinma; Yorubas Don't Own Nollywood − Emeka Okoye
Tinubu Backs Reelection of Uzodinma
Oluremi Tinubu, the wife of Nigerian President Asiwaju Bola Tinubu, has expressed strong support for the reelection of Imo State Governor Hope Uzodinma for a second term. She conveyed this during the grand finale of the annual Imo Women August Meeting at Rear Admiral Ndubuisi Kanu Heroes Square in Owerri.
Mrs. Tinubu emphasized that President Bola Tinubu's administration is firmly endorsing Governor Uzodinma's reelection. She urged the women of Imo to turn out in large numbers and vote overwhelmingly for the governor, allowing him to continue the commendable work he has initiated.
During her first visit to the state since assuming office as First Lady, she reassured the people that President Tinubu's administration is diligently working to improve the quality of life for all Nigerians.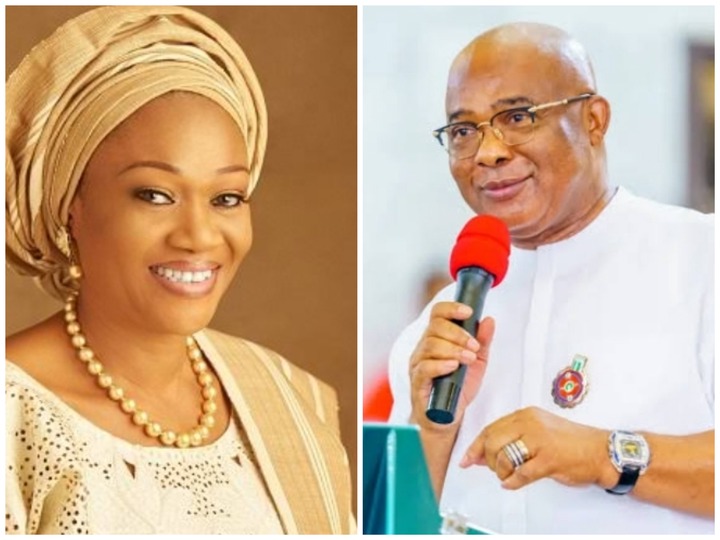 Yorubas Don't Own Nollywood − Emeka Okoye
An actor, Emeka Okoye known for his portrayal of Papa Pepe in the popular TV series, 'Jenifa's Diary', does not agree with actress, Aisha Lawal's recent assertion that the Yoruba tribe 'owns' Nollywood.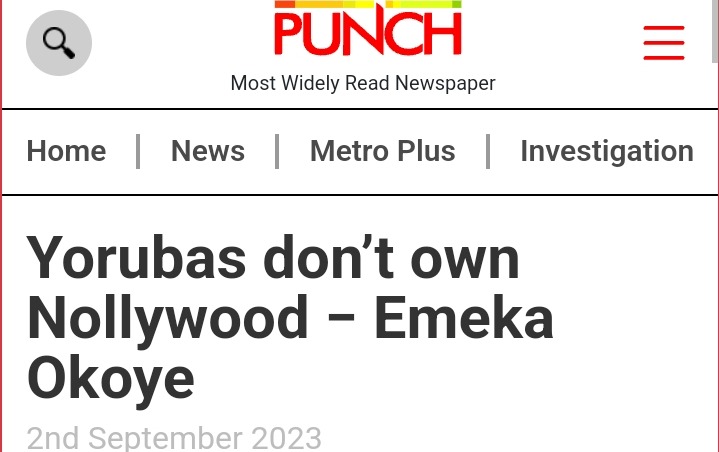 In an interview with Saturday Beats, Okoye said, "One should not blame her, because that is the information she had. But, as far as I'm concerned, understanding nobody owns Nollywood. As a child, I watched movies such as 'Living in Bondage 1&2', 'Evil Passion', 'Deadly Affairs', and 'Taboo'. I recall that I was obsessed with Nollywood films back then, and never heard that a particular tribe owns the movie industry. When I read her (Aisha) statement, I assumed she just wanted to have something to say.
"At the time Igbos were making films, Yoruba people were also doing that. It was the advent of VCD and the film, 'Living in Bondage', (produced by Okechukwu Ogunjiofor), that helped to sell Nigerian entertainment to foreign markets."
The actor also advised up-and-coming actors that money should not be their primary reason for joining the industry. He said, "My advice to new actors joining Nollywood is that it is better to put passion and perseverance first, before chasing money."
Otti Sacks Workers Employed in Last Eight Months
The Governor Alex Otti-led government in Abia State has disengaged all workers employed from January, 2023 till date.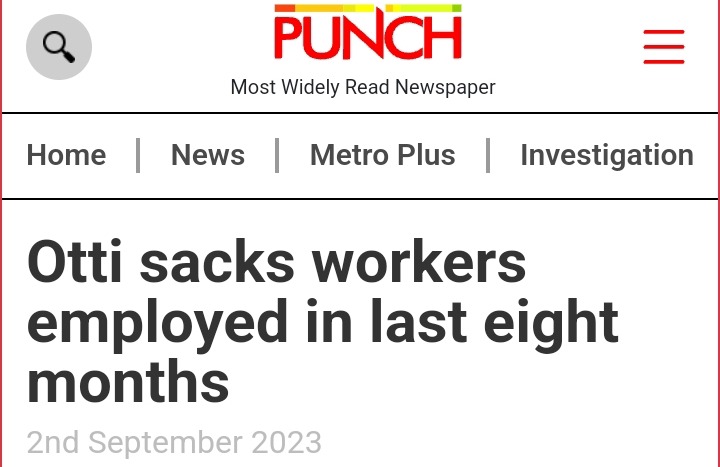 A circular dated August 30, 2023 and signed on August 31 by the state Head of Service, Joy Maduka, partly read, "Following the ongoing reorganisation in the Abia State Public Service and in line with the provision of the Abia State Public Service Rules nos. 02801 and 02803, I write to inform you that His Excellency, the Executive Governor of Abia State has directed the disengagement of all staff employed into the Abia State Public Service from January, 2O23 to date.
The circular added, "However, any further directive(s) of His Excellency on this matter shall be communicated in due course. Please take appropriate steps to implement immediately and according to His Excellency's directive."
The circular titled 'Disengagement of staff employed from January, 2023 till date', with reference number, HSA/S.0006/iv//08 was copied to "All commissioners, Secretary to the State Government, the Chief of Staff to His Excellency, the Deputy Chief of Staff to the Deputy Governor, the Clerk/HLS, Abia State House of Assembly, the Solicitor General/Permanent Secretary, Ministry of Justice, the Chief Registrar, Judiciary High Court, the Chief Registrar, Judiciary Customary Court of Appeal, the Secretary, Judicial Service Commission, all directors in-charge of MDAs, heads of non-ministerial Departments and all heads of Parastatals."
Petrol'll Sell Less than N200 Per Litre With Functional Refineries – IPMAN
The Chairman of the Independent Petroleum Marketers Association of Nigeria, Rivers State Chapter, Joseph Obele, has urged the Federal Government to ensure the planned repair of the nation's refineries.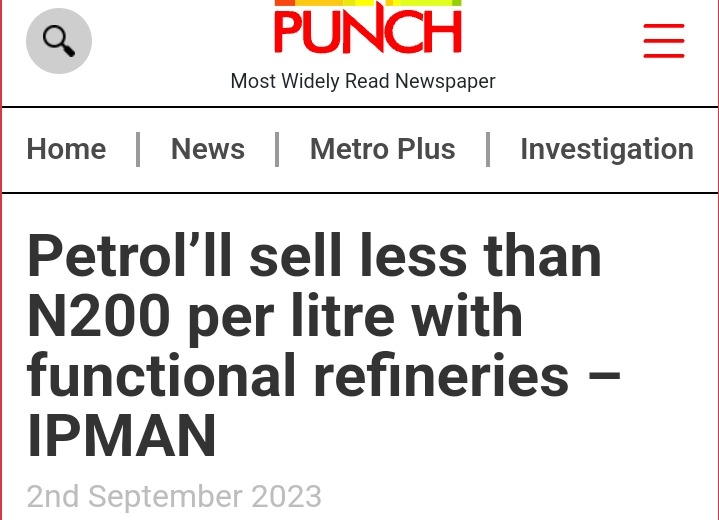 He emphasized that if the refineries were restored to working condition, the price of Petroleum Motor Spirit (petrol) could drop below N200 per litre.
This plea comes in response to the removal of petrol subsidies, which has led to increased fuel prices and higher living costs.
As part of efforts to rejuvenate the nation's economy, President Bola Tinubu has committed to initiating production at the Port Harcourt Refinery by December 2023.
Last Friday, during a visit to the Port Harcourt Refinery, the Minister of State for Petroleum Resources (Oil), Senator Heineken Lokpobiri, reaffirmed the Federal Government's dedication to getting the refinery operational.
However, in an interview with Saturday PUNCH, Obele expressed concerns about the ongoing scarcity of dollars affecting importers. He noted that petrol prices would likely continue to rise unless the government provided a short-term solution.
ChatterBoxx (
)