Today's Headlines: Sudan war hits gum arabic business; Sanwo-Olu unveils Ikorodu tech hub
Photo Credit: Punch papers
Click to see the Video on Twitter,,,Watch video on Twittter
Sudan's war has left farmers of gum arabic, a vital ingredient for global industry including fizzy drinks, bereft of local buyers but a trade group assures global stocks are – for now – sufficient.
The golden blobs of resin tapped from thorny acacia trees are an emulsifying agent used in everything from soft drinks to chewing gum and pharmaceuticals.
Sudan is the world's largest producer of the raw gum which is a major source of foreign currency for the northeast African nation.
The sector has survived repeated conflicts, a warming climate and decades of sanctions.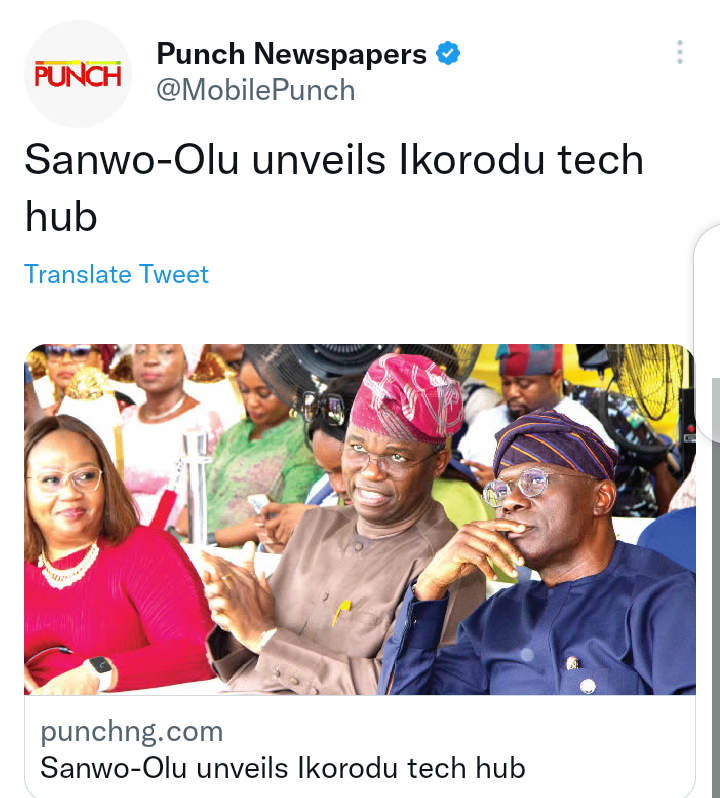 Photo Credit: Punch papers
The Lagos State Governor, Mr Babajide Sanwo-Olu, on Friday, inaugurated the Senator Abiru Innovation Lab in the Ikorodu area of the state.
The SAIL is a dedicated innovation and tech lab that is providing relevant technology, business, and digital skills to tech enthusiasts and young entrepreneurs across the Lagos East Senatorial District, which is located in the Ebute area of Ikorodu, Lagos State.
The lab is a private endowment project initiated in 2021 by Senator Mukhail Abiru and his wife, Mrs Feyisola Abiru, and is being operated in partnership with Co-creation Hub.
Unveiling the project on Friday, Sanwo-Olu described the SAIL as a game changer that would amplify the narrative of technological evolution in Lagos.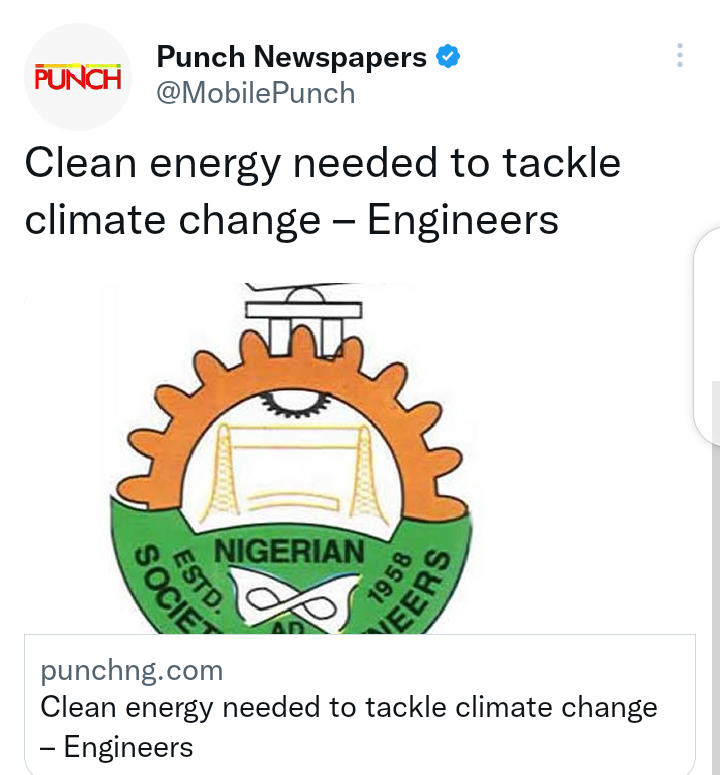 Photo Credit: Punch papers
The Nigerian Academy of Engineering has emphasised the country to promote clean energy by reviewing its current energy sources as a proactive approach to tackle the challenges posed by climate change.
They also underscored the necessity of implementing substantial strategies to effectively address and minimise the adverse consequences of climate change across the country.
The group warned that a recent Intergovernmental Panel on Climate Change report stated that greenhouse gas emissions were increasing, urging that emissions needed to be reduced by almost half to limit global warming to 1.5 °C.
At a lecture titled Climate change initiative in Nigeria at the Fellows' Forum organised by the NAEng in Lagos, an energy consultant and fellow of the academy, Dr Olufunmilayo Coker, said Nigeria had made major commitments to net-zero emissions by 2060.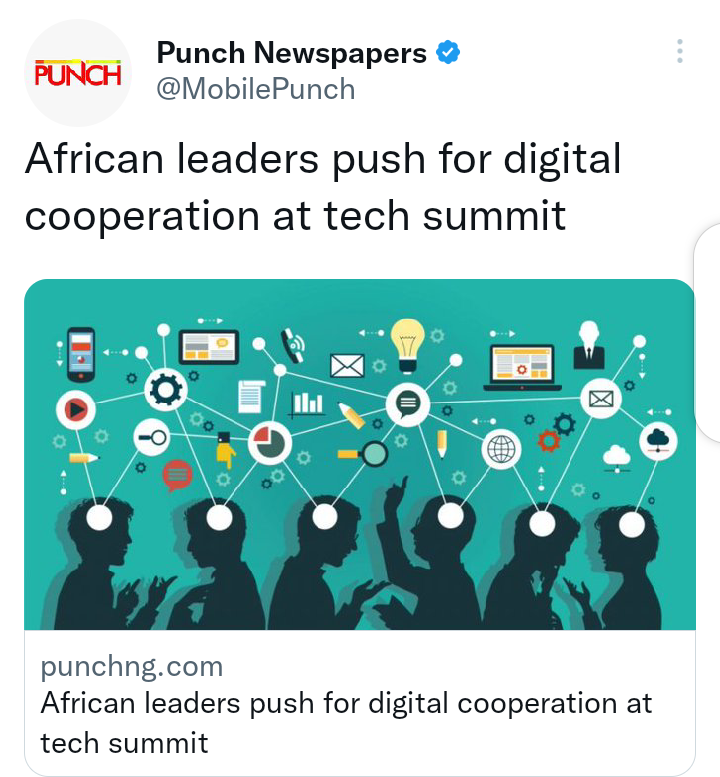 Photo Credit: Punch papers
This month, African ministers and private sector leaders will gather in Marrakech, Morocco for a cross-continental forum.
According to the organisers, Kaoun International, the purpose of the forum is to promote digital transformation alliances in a world that is reorganising itself after the global digital upheaval.
It stated in a statement that the meeting would be an important opportunity to strengthen relationships between Africa and the tech industry.
The organisers of the GITEX Africa Digital Summit stated that Africa continued to march onward to empower and unify a continent on the cusp of transformative ICT growth.
Arisco (
)