Today's Headlines: Nothing'll Stop Tinubu's Swearing In — Coalition, Putin accuses the West of provoking global energy and food crises
Nothing Stop Tinubu's Swearing In—Coalition
The Coalition of All Progressives Congress (APC) Support Groups has stated that Asiwaju Bola Ahmed Tinubu, swearing is unstoppable and sacrosanct.
Click to see the Video on Twitter,,,Watch video on Twittter
Source: Leadership
Convener of the event, Niyi Adebayo stated this yesterday at the press conference, held in Abuja, adding that Tinubu is an unstoppable president-elect. He said, "Tinubu is the winner of the 2023 presidential election. We have all paid our dues for Asiwaju to be elected and we will not allow those who did not work for him to take over. We will make an impact in his government, we will be part of his administration.
"We the genuine support groups for Asiwaju, have now been subjected to intimidation and unwarranted humiliation by those who were initially against the emergency of Asiwaju Bola Ahmed Tinubu. "So all the support groups are now in the hands of those who do not want the progressive to lead this country even as Asiwaju stands for progressive. Some people initially were against but immediately they lost the primary election they regroup and today they are not with the ones in charge of all the support groups of our party.
Putin accuses the West of provoking global energy and food crises
Russian President Vladimir Putin on Wednesday accused the West of provoking global energy and food crises.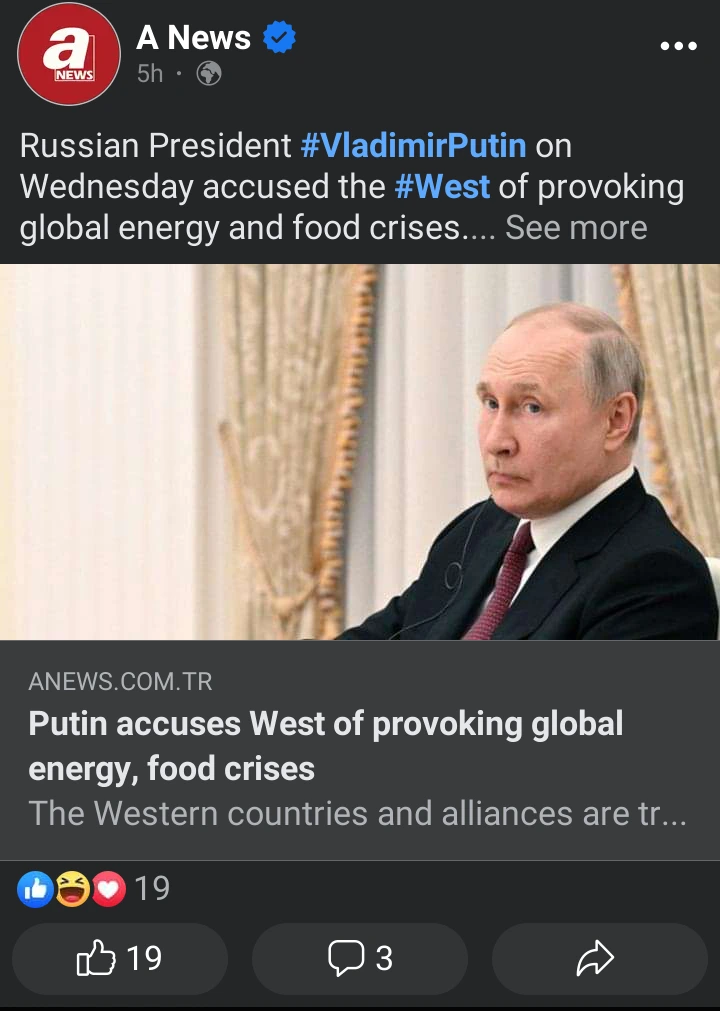 Source: A
The Western countries and alliances are trying to preserve their dominance in the world, ignoring the interests of other nations, creating conflicts and instability, Putin said video conference, addressing the 11th international meeting of high representatives in charge of security issues that takes place in the Moscow region. "All these (attempts to preserve dominance) are accompanied by building up of the military potential, interference in internal affairs of other countries, and also by attempts to take unilateral advantages from global energy and food crises, provoked by several Western states," he said.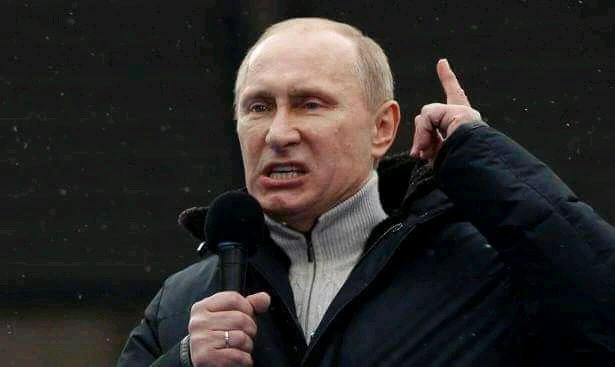 Putin also said Russia is convinced that there is an alternative to the dominance of the West and its "policy of blackmail and illegitimate sanctions" — a joint work based on the principles of mutual respect, partnership, and trust, aimed at solving the most acute problems, including security, economy, social, and technological development.
Russia says foiled Ukraine attack on warship in Turkish waters
Russia said Wednesday it had fended off a Ukrainian attack on one of its warships in Turkish waters with unmanned vessels, the latest attempted sabotage attack Moscow has blamed on Kyiv.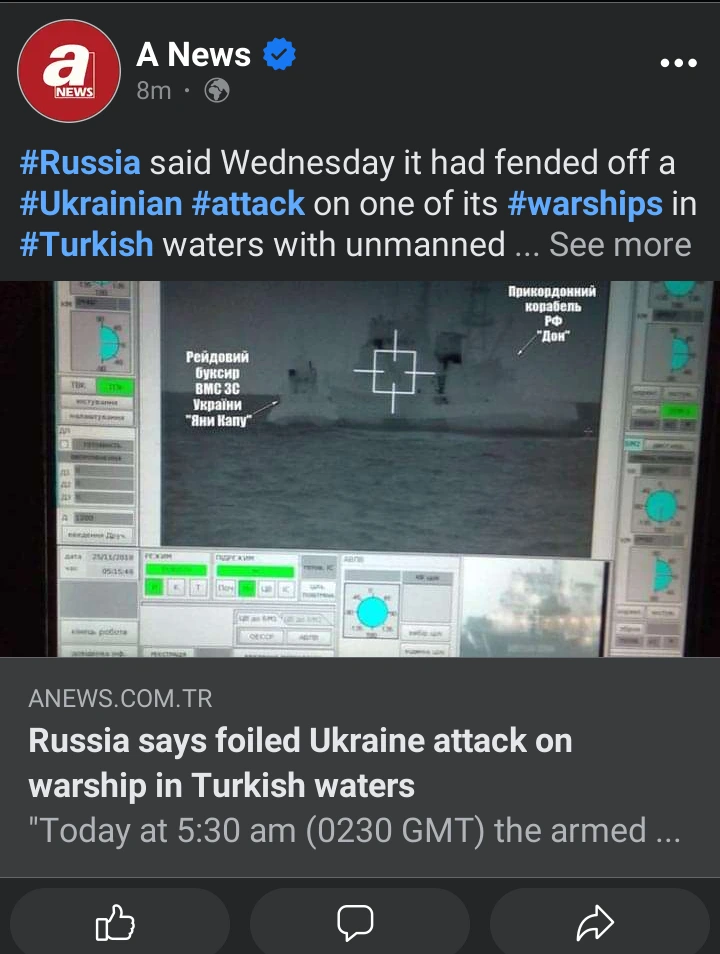 Source: A
"Today at 5:30 am (0230 GMT) the armed forces of Ukraine made an unsuccessful attempt to attack the Ivan Khurs ship of the Black Sea Fleet with three unmanned speedboats," the defence ministry said, adding that the Russian vessel had been tasked with guarding pipeline infrastructure in Turkish waters.
NNPC resumes oil drilling in Borno
The Nigerian National Petroleum Company Ltd has resumed an oil drilling campaign at the Wadi-B located in Jere Local Government Area of Borno State.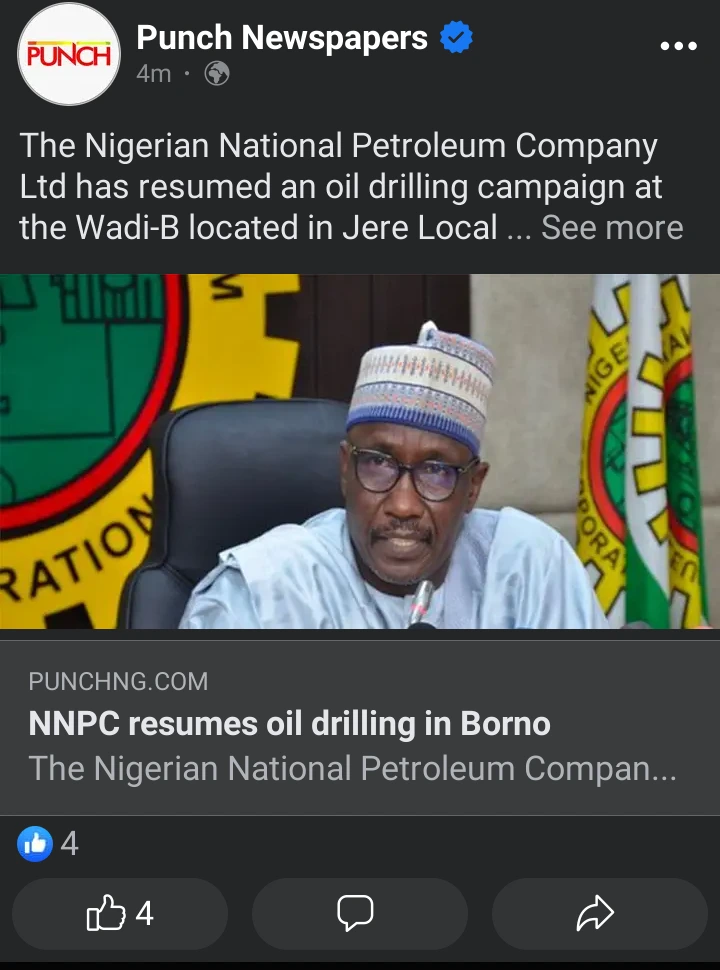 Source: Punch papers
The NNPC resumed drilling after it stopped drilling in Wadi-B in 1995 because back then successes were weak and findings made during the period were not in commercial quantity, it was reported. According to NNPC's Group Chief Executive Officer yesterday, Mele Kyari, the company hopes to bring prosperity to the people through the elimination of energy poverty currently threatening Africa's biggest economy.
Kyari committed the Presidential flag-off of the Wadi-B drilling campaign by President Muhammadu Buhari in Borno State. Kyari said, "We understood very clearly that we need to understand the basin very well. We need to have a different approach to exploration activities in this very basin and that is why NNPC and our partners, the Ministry of Petroleum Resources and the current Upstream Regulatory Commission decided to embark on massive revaluation of all the frontier basins in the country.
Comflictreporter (
)