Today's Headlines: NLC Declares Warning Strike Over Subsidy Removal; AU Suspends Gabon Over Coup
NLC Declares Warning Strike Over Subsidy Removal
Photo Credit: Daily Trust
The Nigeria Labour Congres (NLC) has declared a two-day warning strike over the effect of petrol subsidy removal on Nigerians.
The strike is to commence on Tuesday, September 5, 2023, according to a communique issued at the end of the National Executive Council meeting of the congress, on Friday.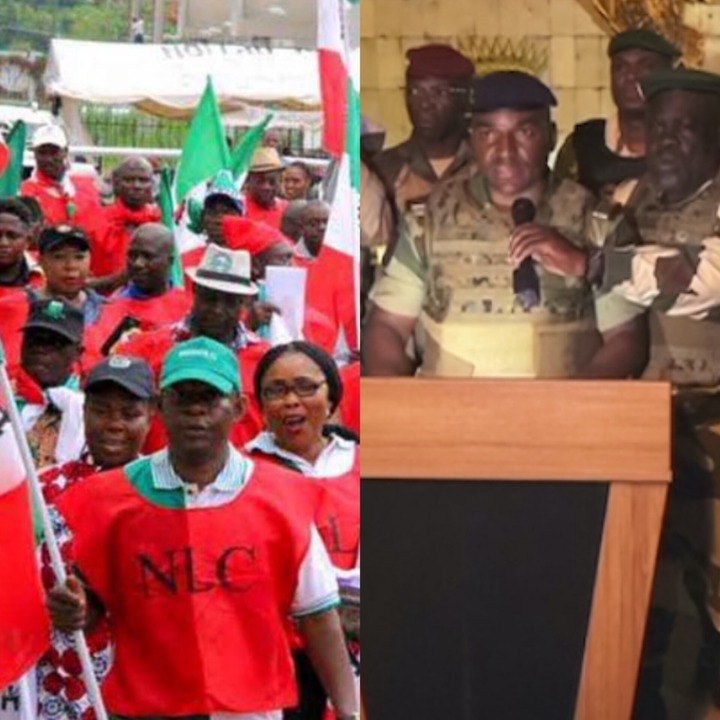 Photo Credit: Google
AU Suspends Gabon Over Coup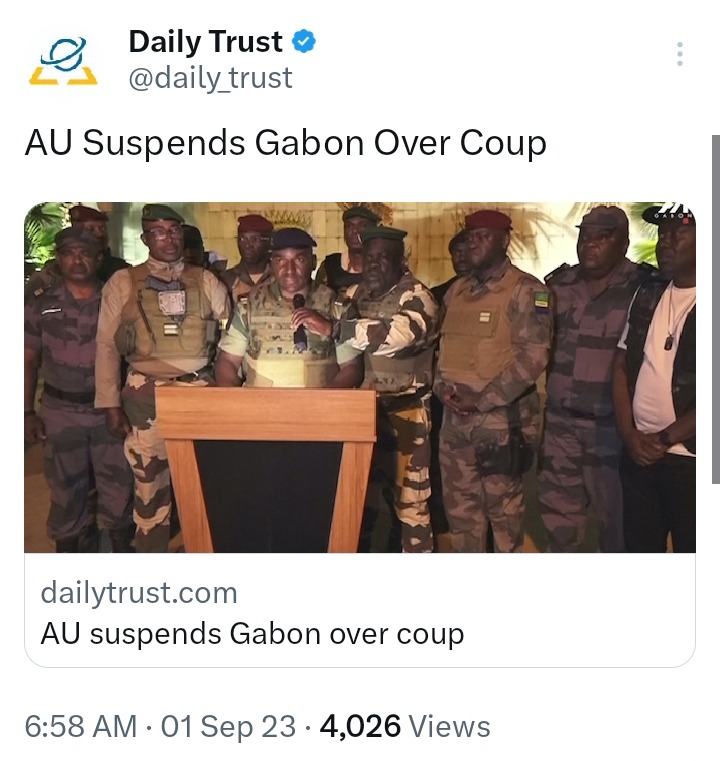 Photo Credit: Daily Trust
The African Union's Peace and Security Council said Thursday it had decided to "immediately suspend" Gabon following the military coup this week.
The body said on X, formerly Twitter, that it "strongly condemns the military takeover of power in the Republic of Gabon which ousted President Ali Bongo on 30 August 2023".
Ogun State Council Boss Mulls Court Action, Assembly Begins Probe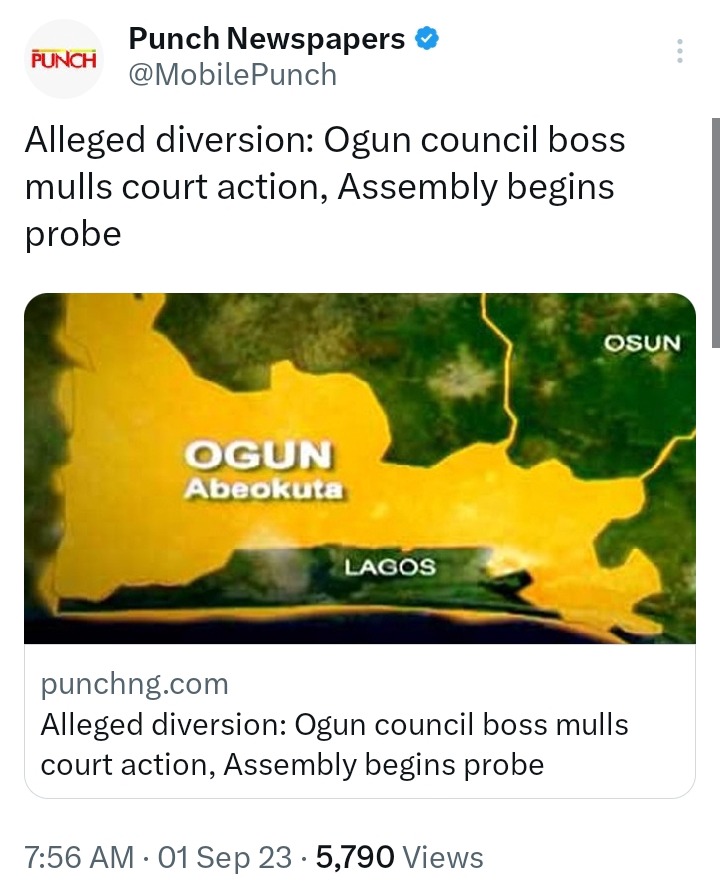 Photo Credit: Punch papers
The suspended Chairman of Ijebu East Local Government area of Ogun State, Wale Adedayo, has vowed to challenge his suspension by the councillors of the local government, even if he would have to take legal action against it.
This is as the Ogun State House of Assembly on Thursday summoned the State Accountant-General as well as all members of the Joint Account Allocations Committee to appear before it over the current issues regarding the alleged diversion of local government funds in the state.
UNICEF Enlists Celebrities As Children's Rights Advocates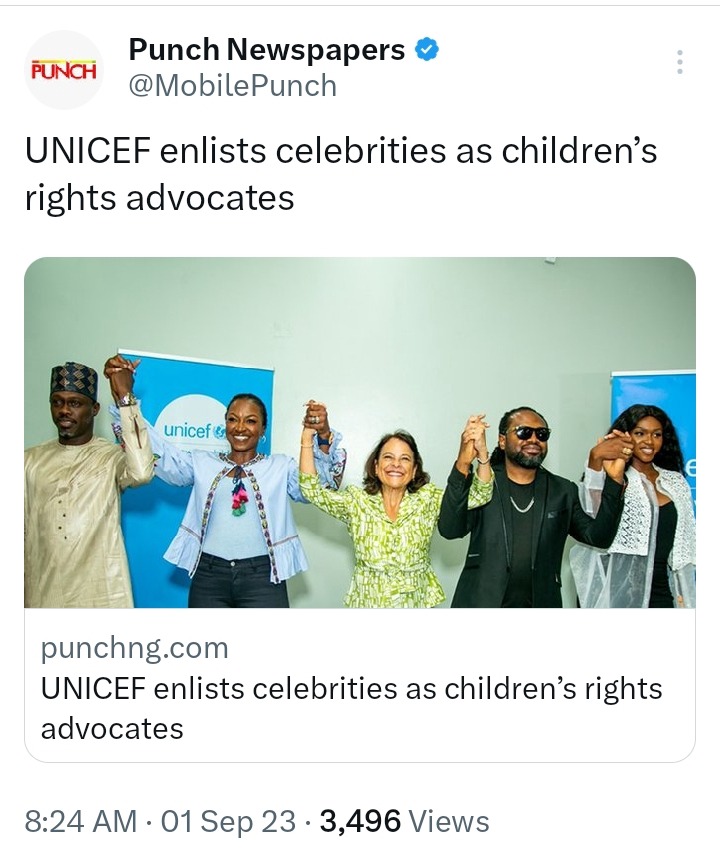 Photo Credit: Punch papers
The United Nations Children's Fund has enlisted Cobhams, WAJE, Kate Henshaw, and Ali Nuhu as UNICEF Champions for a period of 12 months.
The UNICEF Representative in Nigeria, Ms. Cristian Munduate, said the collaboration symbolised a bridge between the commitment to child rights and the power of art and storytelling.
She explained that over the course of the next year, these champions would work with UNICEF to elevate pressing concerns related to children, spanning sectors such as health, education, nutrition, child protection, water sanitation, and hygiene.
PMedia (
)