Today's Headlines: I Deliberately Closed Borders – Buhari;Buhari Names Federal Secretariat After Goodluck Jonathan
I Deliberately Closed Borders – Buhari
Click to see the Video on Twitter,,,Watch video on Twittter
Photo Credit: Vanguard papers
President Muhammadu Buhari has said that the border closure policies taken by his administration were deliberately made for the development of the country. He stated this on Tuesday at the inauguration of a new Customs Headquarters, built at the cost of N19.6 billion, in Abuja.
Buhari said that such policies became legacy programmes because they later became the delight of the people and the country. He said the ban on the importation of foreign rice, for instance, was one such policy.
"I deliberately closed the borders. I said it is either you eat what you grow or you grow what you eat and later Nigerians appreciated it," he said.
Buhari Names Federal Secretariat After Goodluck Jonathan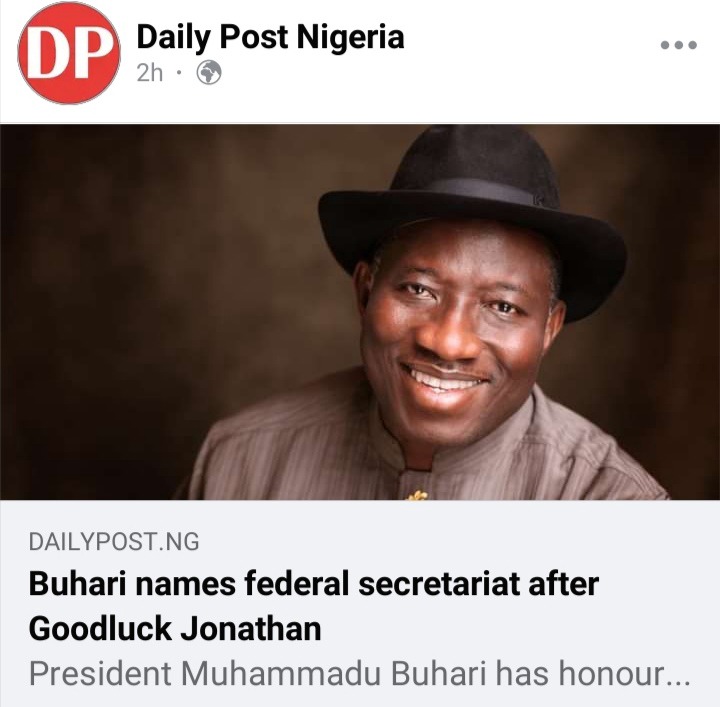 Photo Credit: Daily Post Nigeria
President Muhammadu Buhari has honoured his predecessor, Goodluck Jonathan, by naming a federal government building after him. The Nigerian leader on Tuesday virtually commissioned three bridges, three secretariats and one road project undertaken by his administration.
The Federal Government built secretariats in Anambra, Bayelsa and Zamfara states to cut expenditures on rent for office spaces. Buhari said the structures would "reduce the cost of governance by bringing federal civil servants under one roof for efficient service delivery."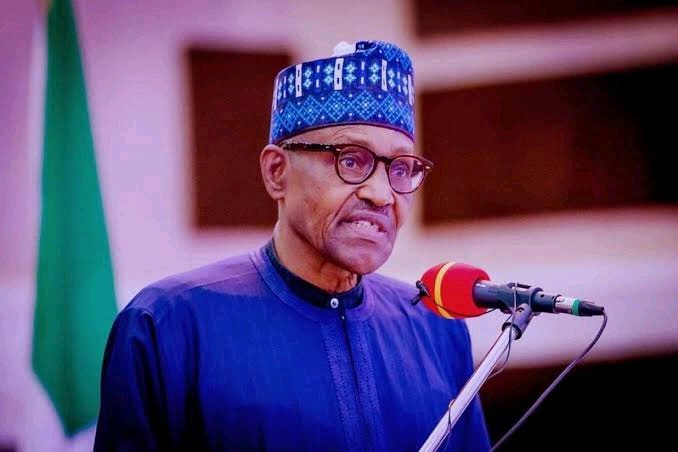 Buhari Defends Huge Debt Profile Incurred By His Administration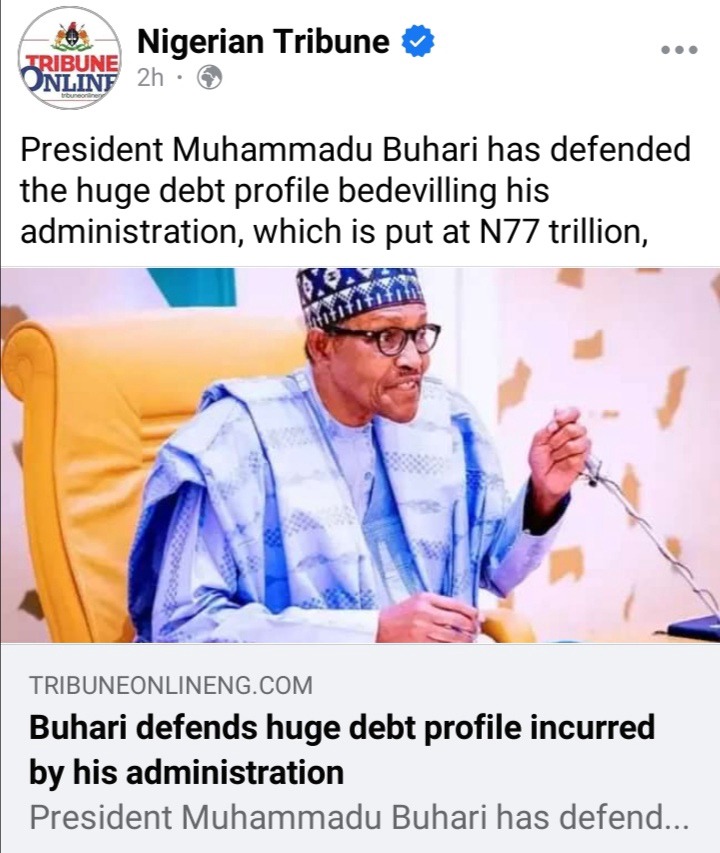 Photo Credit: Nigerian Tribune
President Muhammadu Buhari has defended the huge debt profile bedevilling his administration, which is put at N77 trillion, saying that it invested in infrastructure as a deliberate way to fight poverty and create jobs for economic development and prosperity. Therefore, he said, making infrastructure development a key point of focus in his administration was not by accident.
Speaking on Tuesday at the virtual commissioning of three bridges, three secretariats and one road project undertaken by his administration, he said: "We do not act on infrastructure by accident. It has been a deliberate choice for our government as a tool to fight poverty, to create economic growth and employment and to open the path of prosperity for our people." He emphasized that while he shared the concerns of Nigerians, the debts are tied to projects that have been executed in very transparent circumstances and are there for everyone to see.
Gombe Gov, Yahaya Elected As NGF Chair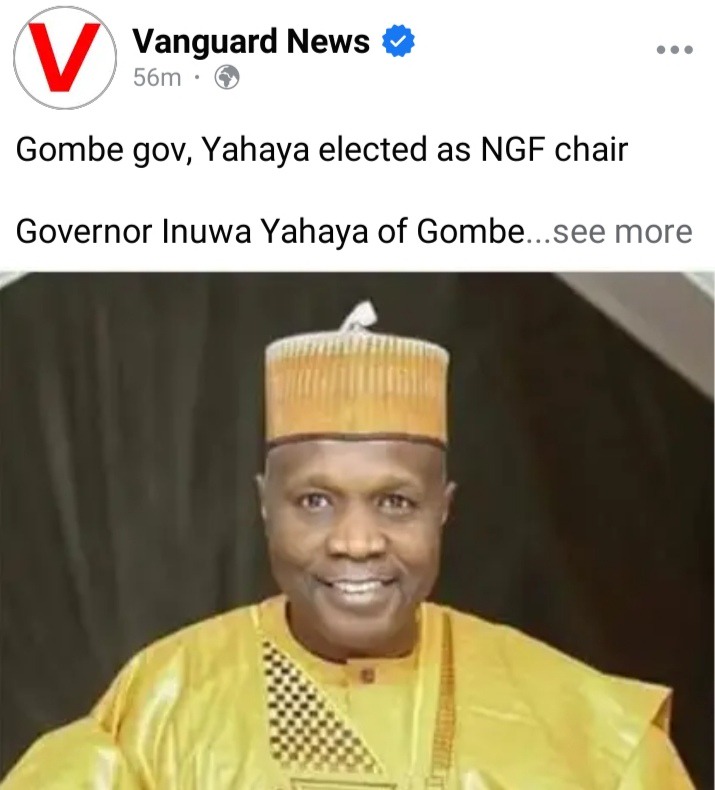 Photo Credit: Vanguard papers
Governor Inuwa Yahaya of Gombe State has been elected as the new Chairman of the Northern Governors Forum, NGF. Recall that Yahaya won his re-election bid for a second term as the governor of Gombe in the February 2023 general elections.
Yahaya was first elected governor of the state in 2019. The Gombe governor will be taking over from the outgoing chairman of the forum and governor of Plateau state, Simon Lalong.
Biom7 (
)