Today's Headlines: From Eagle Square, I'll Fly Straight To Kaduna – Buhari; I'm Ready For EFCC – Ortom
From Eagle Square, I'll Fly Straight To Kaduna –Buhari
Photo Credit:Vanguard papers
Click to see the Video on Twitter,,,Watch video on Twittter
President Muhammadu Buhari on Friday said that immediately he hands over to the next President on May 29, he will take off from the swearing-in venue to Kaduna before proceeding to Daura, his hometown.
He said he has been counting the days and was looking forward to Monday very desperately, adding that he would use the weekend to sign some of the papers so that from Eagles Square he will take off.
President Buhari also said that before the concluded general elections, the opposition political parties had created the impression outside the country that the All Progressives Congress-led administration was going into a mess because it has incompetent leadership.
The outgoing President spoke at his Book launch with the title, "A promise kept, a compendium of significant achievements of Muhammadu Buhari Administration 2015-2023," at the Presidential Villa, Abuja.
I'm Ready For EFCC_Ortom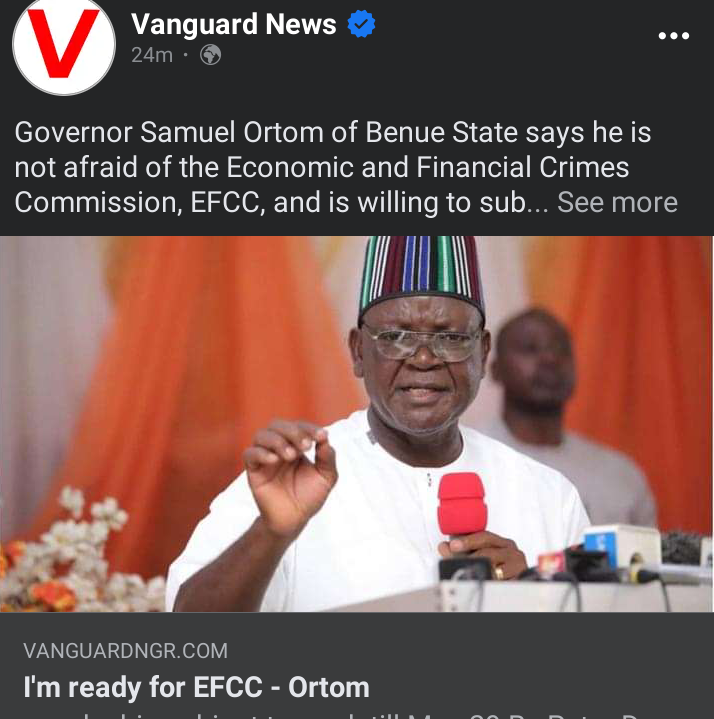 Photo Credit:Vanguard papers
Governor Samuel Ortom of Benue State says he is not afraid of the Economic and Financial Crimes Commission, EFCC, and is willing to submit himself to the anti-graft agency if called upon.
He also reiterated that he is open to scrutiny because he has not soiled his hands nor have anything to hide.
The Governor made the declaration on Friday during the valedictory session for members of the State Executive Council and other top government appointees held at the old banquet hall of Government House, Makurdi.
He also advised his appointees to be prepared to face the anti-graft agency if invited for questioning assuring that he has no skeleton in his cupboard.
He said: "Anytime you are invited by EFCC, don't be afraid to go. As for me, I am not a coward to run away from EFCC, if they come for me I will follow them. I don't have any investment in Europe all I have are in this state.
"If anyone accuses me of committing any crime let the person come and show me how it happened because I have nothing to fear and I have no skeleton in my cupboard.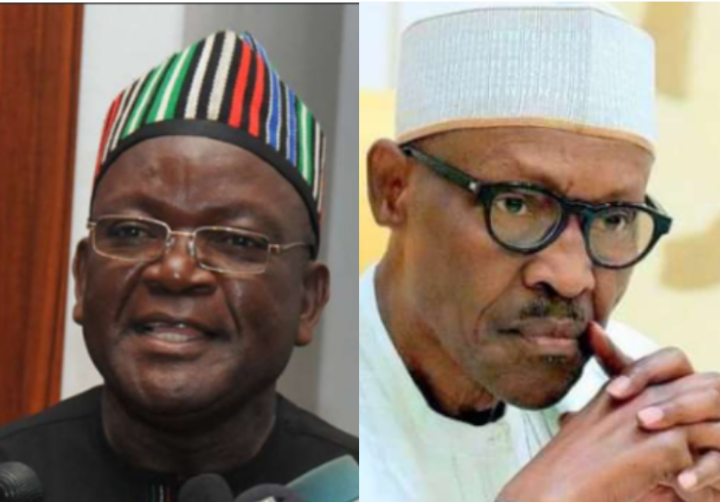 Photo Credit:Google
Diezani Sues EFCC, AGF, Demands N100bn In Damages For Alleged Libel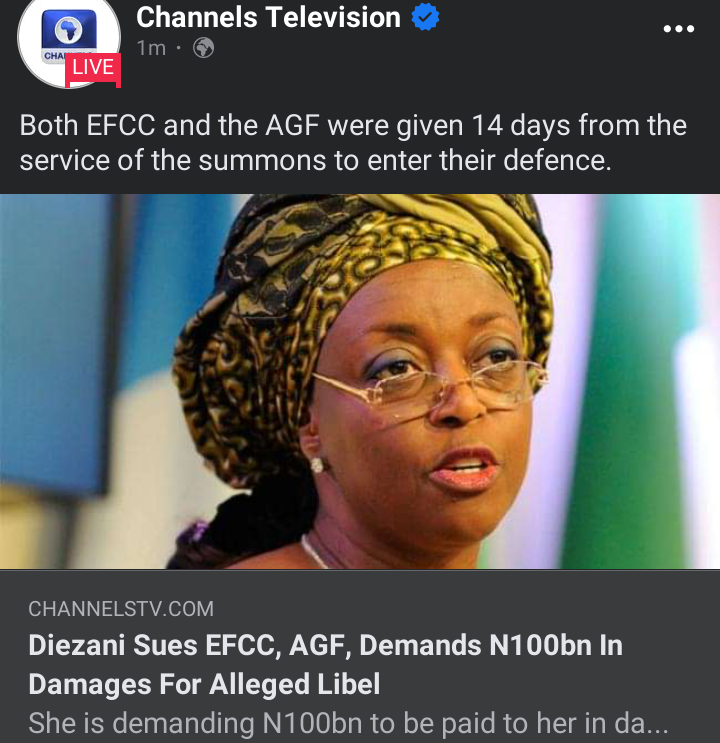 Photo Credit:Channels Television
A former Petroleum Resources Minister Diezani Allison-Madueke has sued the Attorney General of the Federation and the Economic and Financial Crimes Commission (EFCC) for alleged libel.
She is demanding N100bn to be paid to her in damages, according to a writ of summons filed on her behalf at the Federal High Court, Abuja, by her team of lawyers led by Mike Ozekhome (SAN).
A copy of it seen by Channels Television on Friday night directed the "Defendants jointly and severally to pay to the Claimant the sum of N100,000,000,000.00 (100 billion naira) only as damages for the false, injurious, malicious and libelous publications against the Claimant in the 1st Defendant's publishing platform, and at the instance of both the 1st and the 2nd Defendants.
Nigeria Would Have Been In Trouble If Obi Had Won 2023 Poll_Tawfiq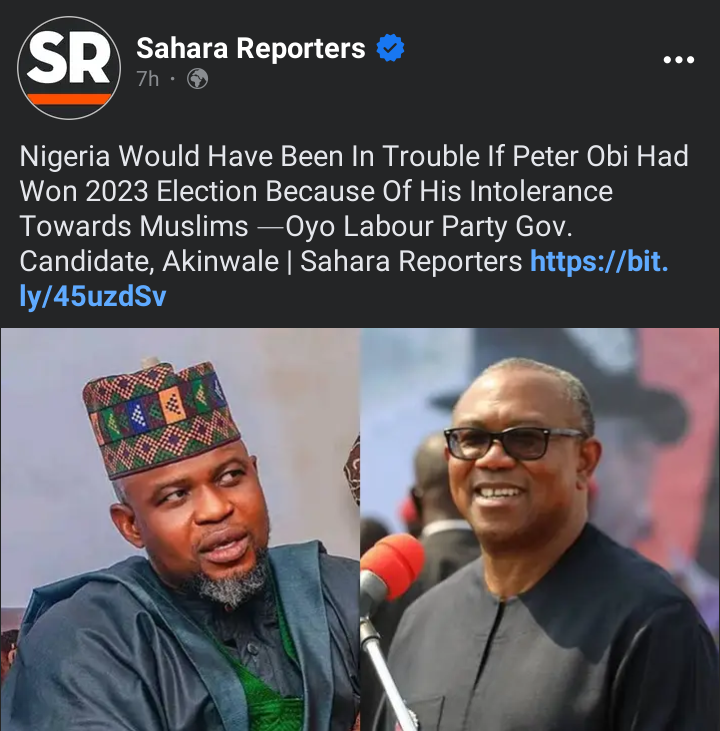 Photo Credit:Sahara Reporters
Tawfiq Akinwale, the Oyo State Labour Party (LP) candidate in the 2023 governorship election, has said if his party's presidential candidate, Peter Obi, had won this year's presidential election, Nigeria would have been in serious trouble
According to Mr Akinwale, Obi's attitude shows how intolerant he is to his fellow countrymen who are Muslims.
Mr Akinwale said this during an interview with Symfoni , a social media-based news platform, which was monitored by SaharReporters. He blamed Peter Obi for the defection of several of the party's governorship candidates, mainly from the North, to other opposition parties.
He said: "The Peter Obi that you know is a deceit; the Peter Obi that you know is a pretender. All the bigots of this world is (sic) Peter Obi because he is not somebody that should be trusted with the leadership of this country. Glory be to God almighty that did not allow him to win the election. If he had won, Nigerians would have been in a serious problem because of his attitude.
Kwaha (
)