Today's Headlines: Expect Knocks On Your Door Whether You Go To Daura Or Niger-Tinubu To Buhari; EFCC Launches Investigation Into Alakija's Lagos Property
Expect Knocks On Your Door Whether You Go To Daura Or Niger – Tinubu To Buhari
Click to see the Video on Twitter,,,Watch video on Twittter
Photo Credit: Vanguard papers
The President-elect, Asiwaju Bola Tinubu, has told ongoing President Muhammadu Buhari to expect knocks on his door, whether he relocates to his home town in Daura, Katsina state or Niger Republic.
Tinubu stated this while delivering a speech at the Investiture Ceremony in Abuja on Thursday.
He said, "Expect knocks on your door whether you go to Daura or the Niger Republic or wherever."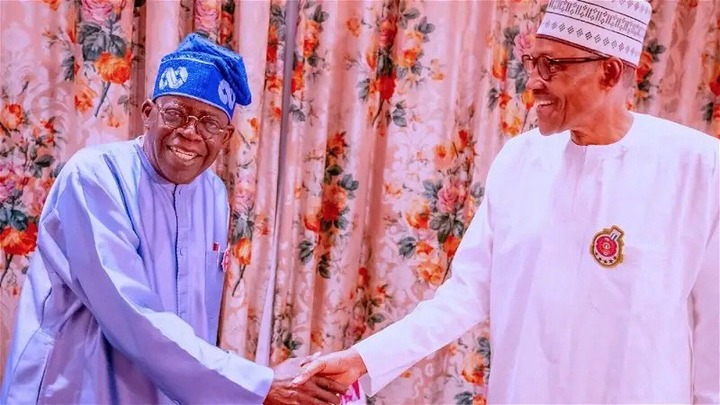 EFCC Launches Investigation Into Alakija's Lagos Property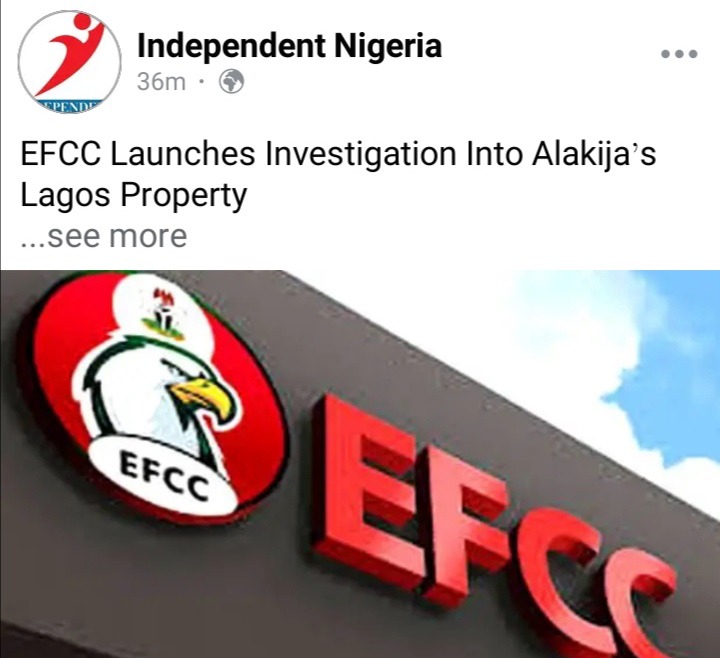 Photo Credit: Independent Nigeria
The Economic Financial Crimes Commission (EFCC) has launched an investigation into the property of the late Sir Adeyemo Alakija, which is located in Lagos, following a petition to the Commission by two of the grandchildren of Sir Alakija.
The petition written by the two grandchildren of the late Alakija is over the undated Vesting Deed prepared by Messers O. Akindeko registered at the Federal Land Registry, Ikoyi, allegedly made by two executors of the Will of Late Sir Adeyemo Alakija over his property at 10 Keffi Street, South West, Ikoyi, Lagos.
According to a source close to the family, the petition dated November 28, 2022, was filed by Ms Modupe Alakija and Ms Oreoluwa Alakija, children of the first twin son of Sir Alakija, Taiwo Alakija, who is deceased too.
New FAAN MD Assumes Office, Promises Customer-Centric Airports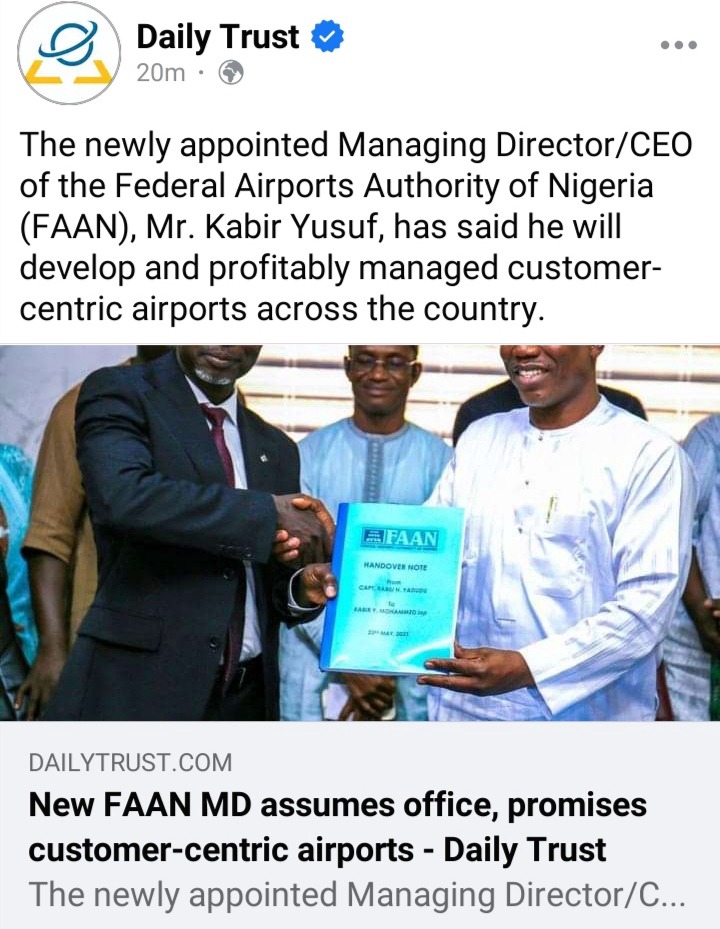 Photo Credit: Daily Trust
The newly appointed Managing Director/CEO of the Federal Airports Authority of Nigeria (FAAN), Mr Kabir Yusuf, has said he will develop and profitably manage customer-centric airports across the country. He committed during the formal takeover ceremony.
The outgone Managing Director/CEO Capt. Hamisu Yadudu was officially handed over to the new MD on Tuesday.
"I pledge to serve at all times to develop and profitably managed customer centric airports authority with facilities that are good for self-secure and efficient carriage of goods and services at world-class standards," he promised.
Kano Gov't Exonerates Doguwa Of Murder Charges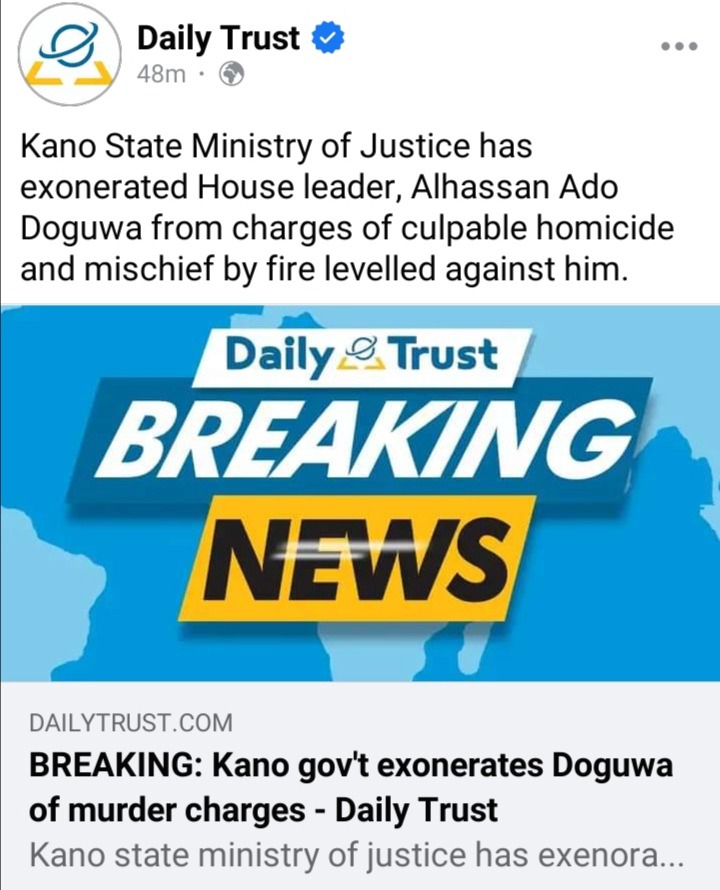 Photo Credit: Daily Trust
Kano State Ministry of Justice has exonerated House leader, Alhassan Ado Doguwa from charges of culpable homicide and mischief by fire levelled against him. The Attorney General and Commissioner of Justice, Musa Abdullahi Lawan, made this known while briefing journalists in Kano on Thursday.
He said, "Based on the foregoing facts and observations, we cannot substantiate charges of criminal conspiracy, mischief by fire and culpable homicide against Doguwa. We cannot find sufficient evidence to link him with the said offences considering that we are faced with so much inculpatory and exculpatory evidence for and against him. Allow me to resign, female police officer 'held against her will' raises alarm. The statements of those that implicated Doguwa were full of contradictions and could not find medical evidence to prove the death of the victims. The law is clear that the allegations that Doguwa killed people cannot be substantiated."
Biom7 (
)