Tinubu's inauguration: it is obvious some people are having nightmares- The Nation Nigeria
Ahead of the swearing in ceremony of President Elect Bola Ahmed Tinubu, there is a suggestion that some people may feel uneasy about the event. One of Nigeria's news platform, The Nation Nigeria claimed.
Click to see the Video on Twitter,,,Watch video on Twittter
In a message on its social media handle, The Nation revealed that the possibility of swearing in the former Lagos governor makes some people uncomfortable. 
According to the statements contained in the update by the Twitter handle @TheNation; "It's apparent that some Nigerians are having nightmares about the swearing-in of Asiwaju Bola Tinubu as the President and Commander In Chief of the Federal Republic of Nigeria on May 29, 2023."
The message communicated by the news platform could be described as vague, for it fell short of identifying the individuals who are uncomfortable with the imminent inauguration of the new administration.
Recall that the PDP and LP are contesting the result that brought forth Bola Ahmed Tinubu as the winner of the presidential election. Perhaps, The Nation was referring to supporters of the PDP and LP.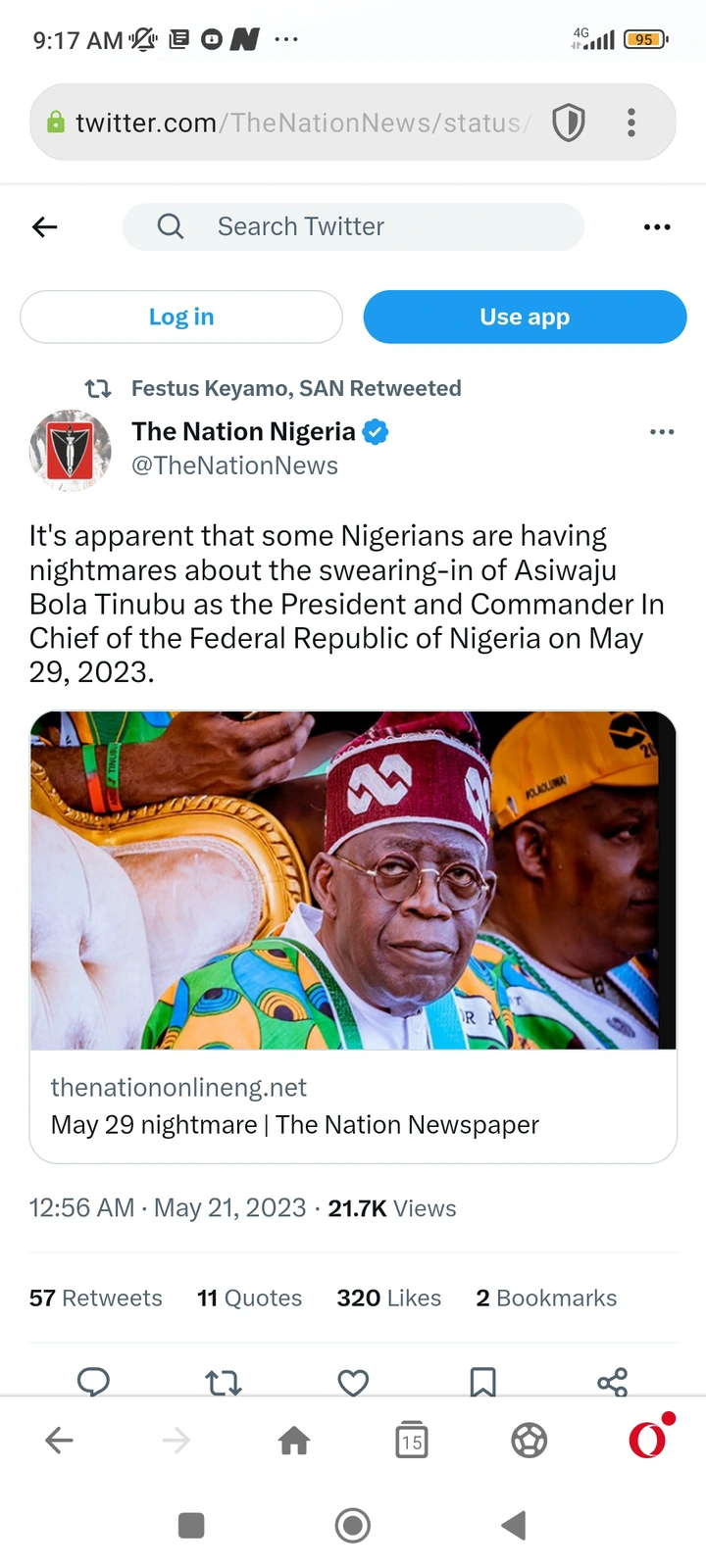 Cartelz (
)