Tinubu Should Handle S/East Same Way OBJ Treated Yorubas Who Didn't Vote For Him- Professor Adeniyi
Renowned Professor of Communications and public affairs commentator, Abiodun Adeniyi, has urged the ruling All Progressives Congress (APC) to exercise caution in its approach towards the Southeast region in the upcoming Federal Republic.
Click to see the Video on Twitter,,,Watch video on Twittter
With the tussle for the position of Senate President intensifying ahead of the 10th National Assembly, there have been calls for the APC to allocate the position to the Southeast to balance power-sharing. However, dissenting voices within the ruling party argue that the Igbos should not be granted this powerful political office due to their overwhelming vote against Asiwaju Bola Ahmed Tinubu in the presidential elections.
During an interview on ARISE TV's 'Prime Time' program with Charles Aniagolu, Professor Adeniyi emphasized that the APC's power-sharing formula should not solely rely on which region provided the most or least votes for their presidential candidate. He advocated for inclusiveness and equity in the upcoming government, advising the ruling party not to antagonize the Southeast for their voting pattern. Adeniyi urged Tinubu to learn from former President Olusegun Obasanjo's approach in winning over a region that initially rejected him at the polls.
According to Adeniyi, the Southeast has long been concerned about issues of marginalization, and one way for the APC to foster inclusion is by offering the Igbos prominent positions. However, he stressed that these positions should not be granted solely based on electoral support. Drawing from the example of President Obasanjo in 1999, Adeniyi highlighted that the Southwest did not support him during the elections, but he did not treat them as outcasts. Instead, he appointed individuals from the Southwest to significant positions, which led to the gradual reintegration of the Yoruba people into the national body politic. As a result, in the subsequent elections, Obasanjo received overwhelming support from the Southwest. Adeniyi emphasized that the APC should adopt a similar approach of building trust and support with the Southeast over time.
PLEASE WATCH THE VIDEO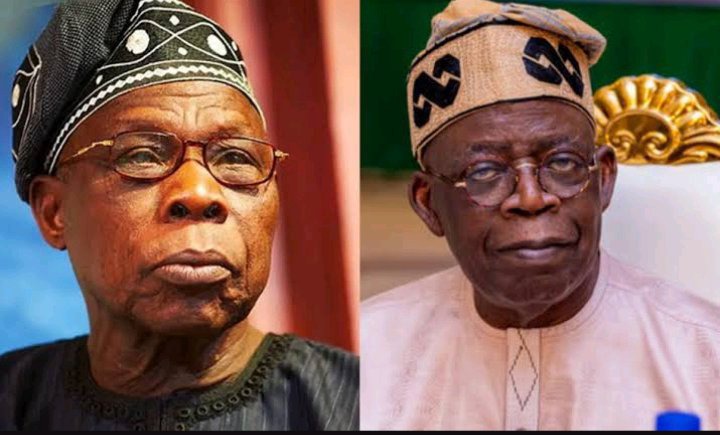 Hear him: "The Southeast has been on the front burner over oblivious issues of marginalization. And one way that the APC can start to bring about inclusion is to give the Igbos some good positions. Positions shouldn't be given to them based on the number of votes they brought to the table.The ruling party should also remember that in 1999 or so, President Olusegun Obasanjo was not supported by his region, that is the Southwest".
HealthTourist (
)