Tinubu And Shettima Will Go Into Serious Fight After Their Inauguration – Primate Ayodele
Primate Elijah Ayodele, founder and General Overseer of the INRI Evangelical Spiritual Church, has posted a video on his Tiktok profile.
Click to see the Video on Twitter,,,Watch video on Twittter
It is my delight to announce that God would perfect his will for our nation Nigeria as we prepare to inaugurate the president-elect of the Federal Republic of Nigeria, Asiwaju Ahmed Bola Tinubu, and his vice, Kashim Shettima," the cleric was quoted as saying. However, after the inauguration, there will be a major conflict between the Northern cabals and the Southwest cabals.
And he said, "According to what God has showed me, Tinubu and Shettima Will fall into a major conflict following their inauguration. Why? For the simple reason that disagreements will arise between the two political regions. Then, as a parting comment, he stated, "You may wonder what may be the fundamental reasons for their misunderstanding. Wait till after the inauguration before I spill the beans.
Check Out The TikTok Clip Right Here!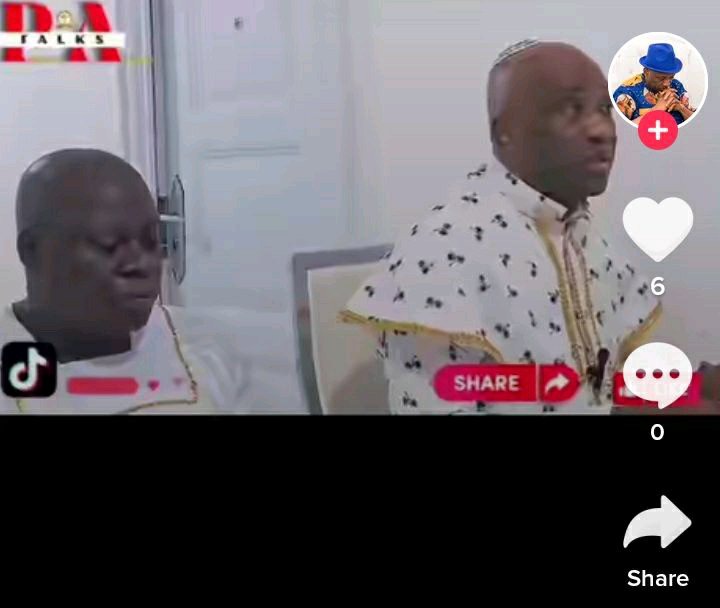 https://vm.tiktok.com/ZM284MPkd/
Fast forward to TikTok Video From The Beginning.
Trustnews1 (
)