"This Picture Broke the Internet" Anita says as she Shares Throwback Photos of she & her Husband.
Nollywood actress, Anita Joseph has taken to social media to upload an old picture of she with her partner, Michael Olagunju Fisayo, as she disclosed that such picture got people talking the first time she uploaded online.
Recall that Nigerian brand influencer, Anita Joseph had in the early hours of today, taken to her official Instagram page to announce her wedding anniversary with Nigerian MC and her husband, Michael Olagunju Fisayo, as she disclosed that she met him 6 years ago and they have been together since then.
And so following such special occasion, the curvy actress went ahead to share a 2018 picture showing the moment her husband was feeding her.
Speaking about such picture, Anita Joseph further disclosed that;
"This picture broke the internet, remember. @realmcfish fine boy".
Here is Anita Joseph's post below;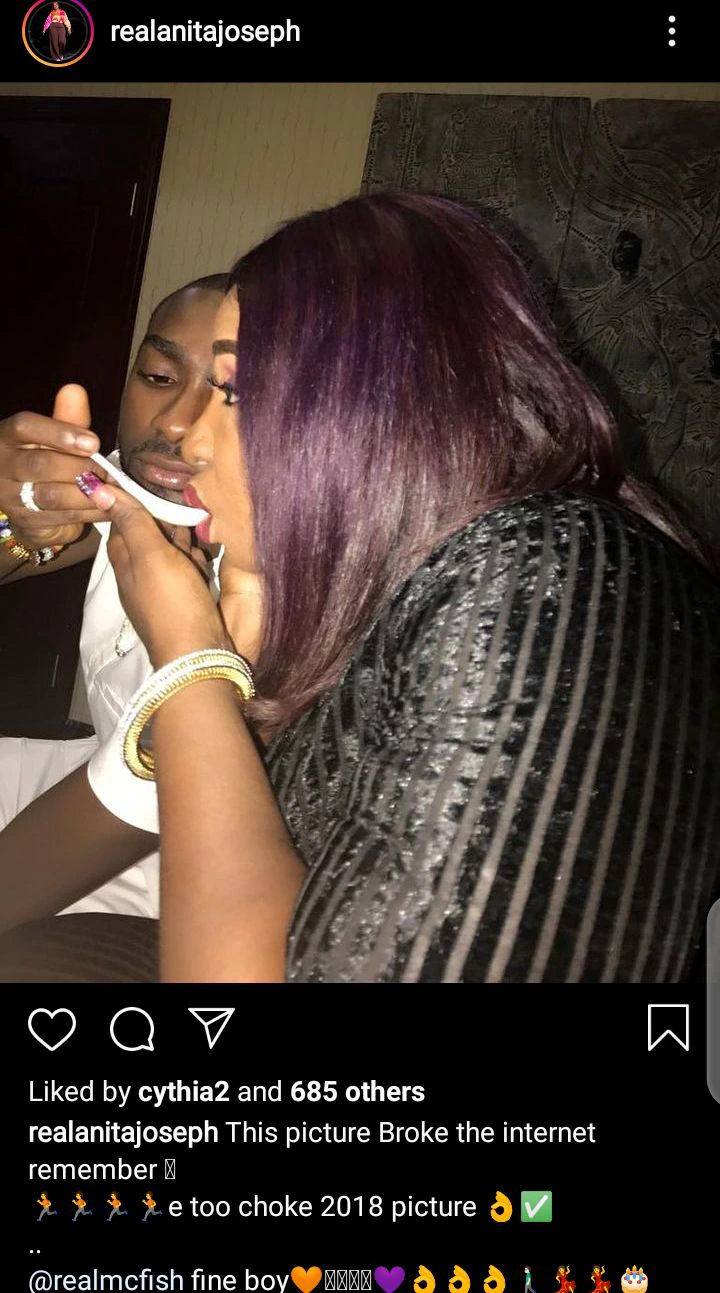 Anita Joseph has been able to build not only herself but her family members in the path of God, following how she has continued to upload videos of her praying with her husband on several occasions.
The businesswoman has never failed to also advise married couples to build their marriages on God.
Goodnewschi (
)