'The Presidential Inauguration Party Is Being Held Across All Filling Stations' – Kenneth Okonkwo
Since President Bola Ahmed Tinubu said at his inauguration that the country's fuel subsidy would no longer be paid, the country has been experiencing a severe fuel shortage. Asiwaju, who promised during his campaigns to end gasoline subsidies no matter the cost, did just that. Fuel subsidies are seen by Asiwaju and his cronies as a scam that do not help the country's economy. However, Nigerians have questioned the timing of the removal because it has resulted in unexpected hardship for the people.
Click to see the Video on Twitter,,,Watch video on Twittter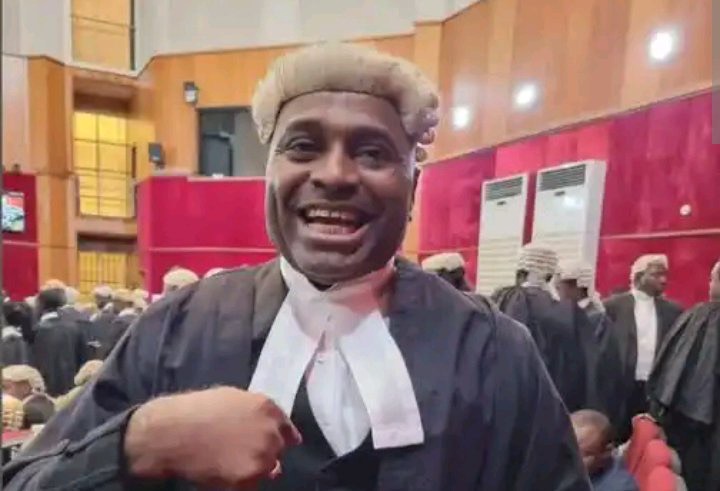 Kenneth Okonkwo, the spokesman for Labour Party Obidatti's presidential campaign committee, has mocked the Asiwaju camp for their inability to throw an inauguration party due to the lack of fuel. On his verified Twitter account, he wrote, "The presidential inauguration party is currently being held across all filling stations in the country." The turnout has been quite heartening.
please feel free to like, share, follow and comment.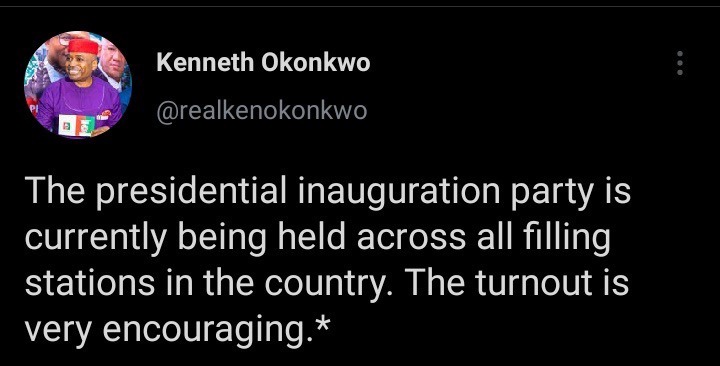 Loyalnews (
)