The Elections Have Come And Gone, Before The Elections, I Told You That Tinubu Will Win – Umahi
David Umahi, the governor of Ebonyi State and the chairman of the South East Governors Forum, urged the people of the area yesterday to support Ahmed Bola Tinubu's bid for the presidency in order to mainstream the region into national affairs.
He made the request yesterday at the Christian Ecumenical Centre in Abakaliki during a prayer of appreciation and devotion for all candidates who ran on the platform of the All Progressives Congress (APC).
Click to see the Video on Twitter,,,Watch video on Twittter
He urged individuals who had various stakes in the elections to disregard the results and accept God's will for the country's problems.
"The South East people, the elections have come and gone. If God had thought the President-elect would not be, he would not have given him victory, but he has given him victory, so I tell our people, it is time to start acting in a way that honors God.
"The elections are over; now is the time to reconstruct our country. I predicted Tinubu would win before the election, and now that he has, no man will be able to stop the victor, whom God has granted victory.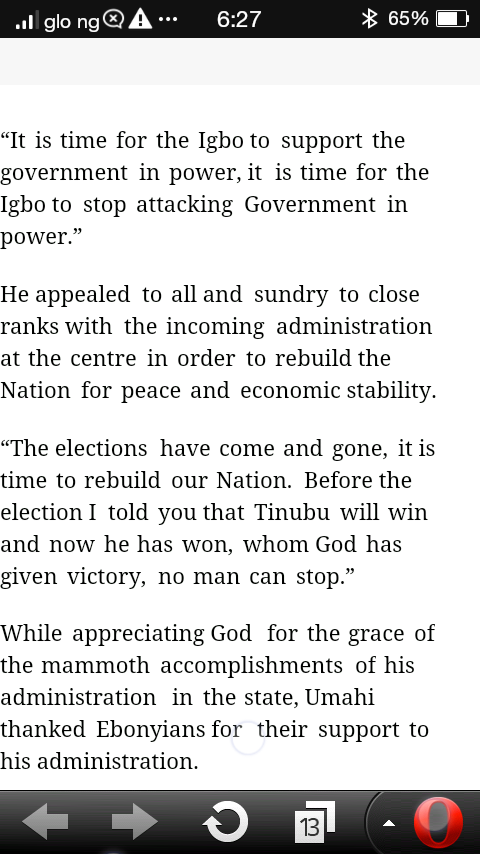 This article is according to Sun papers. Dear esteemed readers, What are your opinions concerning this? Please drop your comments below.
Nicegirl232 (
)