'The Constitution of The Federal Republic Of Nigeria Tells Manifest Lies' – Ondo Gov, Akeredolu Says
The Governor of Ondo state, Rotimi Akeredolu, has declared that the 1999 constitution of the Federal Republic of Nigeria tells manifest lies, adding that the document does not represent the wishes of the people of the country (Vanguard).
Click to see the Video on Twitter,,,Watch video on Twittter
Cited report.
The Governor, who made this declaration recently, through his Special Adviser on Union Matters and Special Duties, Mr Dare Aragbaiye, during the 59th Founder's Day Anniversary Lecture of the Adeyemi Federal University of Education in Ondo, argued that the 1999 constitution imposed the whims of a partisan few on the majority of the Nigerian Citizenry and as such, could not be used to advance the cause of the nation.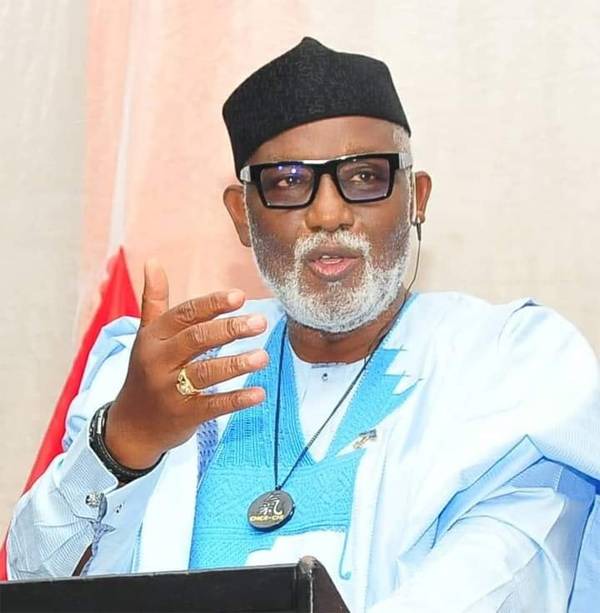 Governor of Ondo state, Rotimi Akeredolu.
In the Governor's words: "if there is any document whose existence represents an experiment in audacious mendacity, it is this so called constitution of the people of the federal republic of Nigeria. The constitution tells manifest lies against itself. It purports to represent the wishes of the Nigerian people but nothing can be farther from this obvious lie."
Akeredolu, who visibly thought that the current constitution was problematic to the growth of Nigeria, went further to advise the incoming Bola Tinubu administration to tackle the problem headlong.
What are your thoughts on this? Do you agree with Gov Akeredolu on this? Comment below.
Images: Vanguard 
INNOCESSON (
)