Tacha And 4 Other Female Celebrities Who Showcased Their Beauty In Sheer Outfits At The AMVCA
The Africa Magic Viewer's Choice Awards (AMVCA) is a popular event where actors and actresses are rewarded for their hard work, this event is held yearly, it is usually organised in a grand style and different celebrities appear in unique and outstanding outfits. During this year's AMVCA, some female celebrities showcased their beauties in sheer outfits, below are the photos of their outfits.
1. Nengi's
Click to see the Video on Twitter,,,Watch video on Twittter
Popular Big Brother Naija star Nengi appeared elegant in a black sheer gown which looked great on her, her outfit had a halter design at the top. The silver designs on her outfit also made her gown appear classical, indeed she appeared quite stunning for the AMVCA.
2. Tacha
Tacha is another female celebrity who rocked a sheet outfit to the AMVCAs, the 27-year-old wore a sheer blue gown which looked nice on her, the lower part of her outfit was flared and designed with a feathery fabric. Tacha also wore a blue corset beneath her dress hence it enhanced her figure.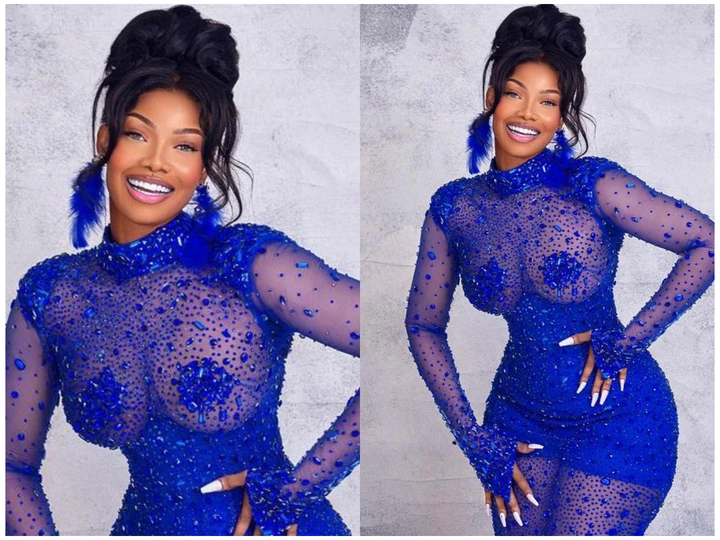 3. Ivie Okujaye.
Popular Nollywood actress Ivie Okujaye appeared in a black sheer outfit during the AMVCA, the lower part of her outfit was flared and designed in layers of black and white fabrics of similar texture, while the upper region of her outfit appeared fitting on her.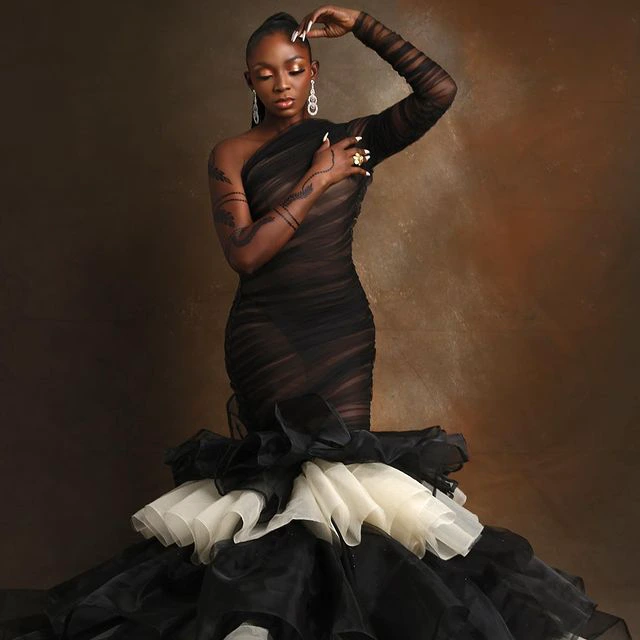 4. Venita Akpofure.
Venita Akpofure appeared stunning in the black outfit she wore to the AMVCA, her gown had some glittery designs on it, and it also had a high slit around one of the thigh regions.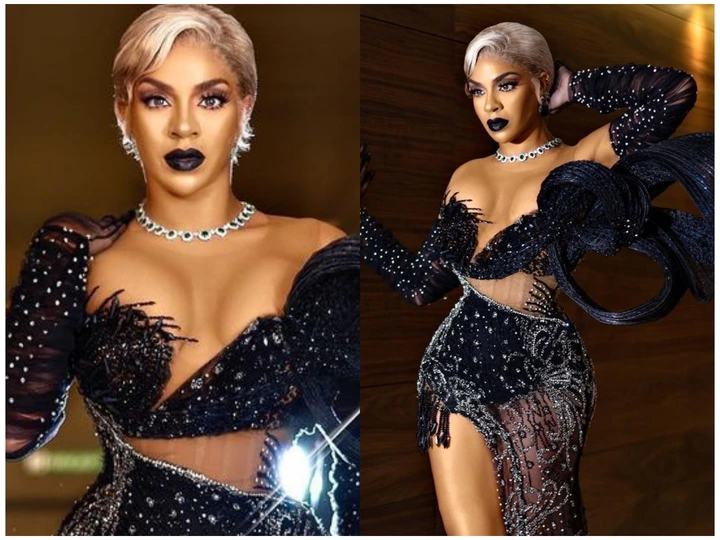 5. Blue Aiva
Blue Aiva also attended the AMVCA, she rocked an ash sheer outfit which complimented her skin colour, a shiny ash fabric was used to create the upper region of her outfit while the lower part of her outfit was made from a see-through ash fabric.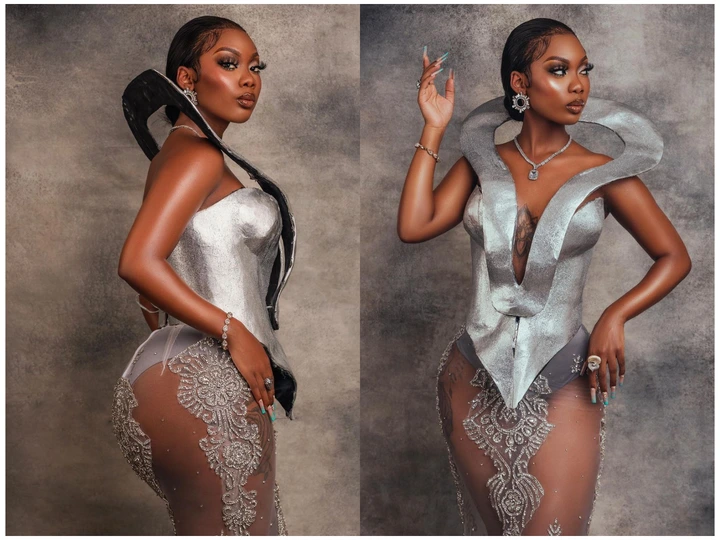 Mannequin (
)