"Someone Just Said I Have A Mental Health Disorder Because Of My AMVCA Outfit" Ifu Ennada Says
Former Big Brother Naija contestant, Ifu Ennada has used her most recent Instagram post to reveal the messages she got from some of her critics in her DM after her mode of dressing at the AMVCA Awards. She took to her Instagram story to share the post, where she stated that someone just told her that she has a mental health disorder because of her outfit for the award show.
Click to see the Video on Twitter,,,Watch video on Twittter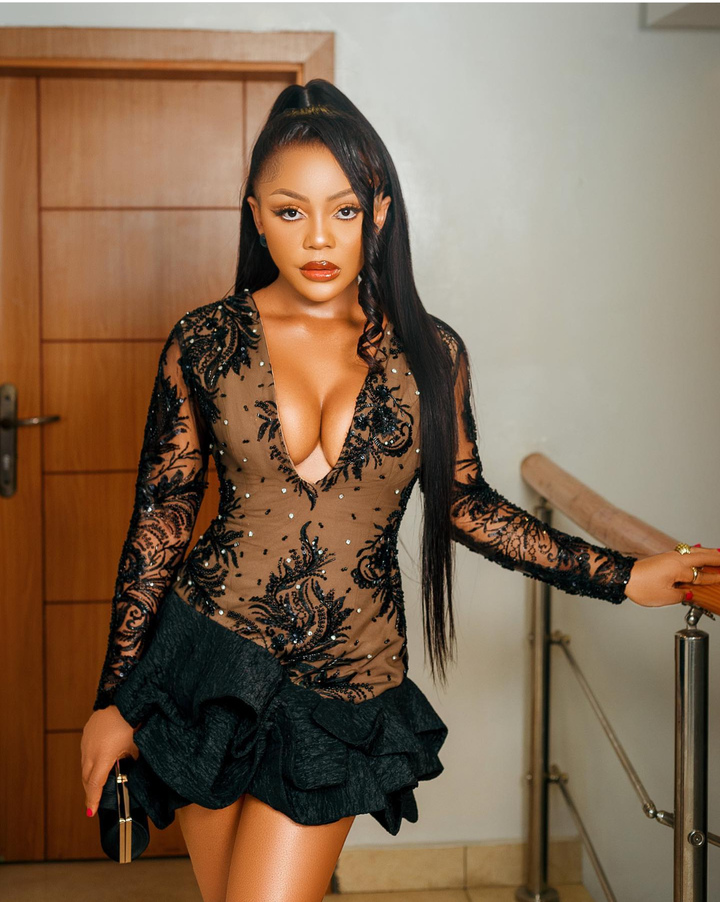 You may recall that Ifu Ennada's mode of dressing for the event was unique, and she also admitted that she almost lost her life because she was trying to be the best-dressed person at the event. She disclosed that she is not mentally unstable, saying that the comment made by the person was taken too far. She maintained that it is okay to troll her, but that should not involve her mental health.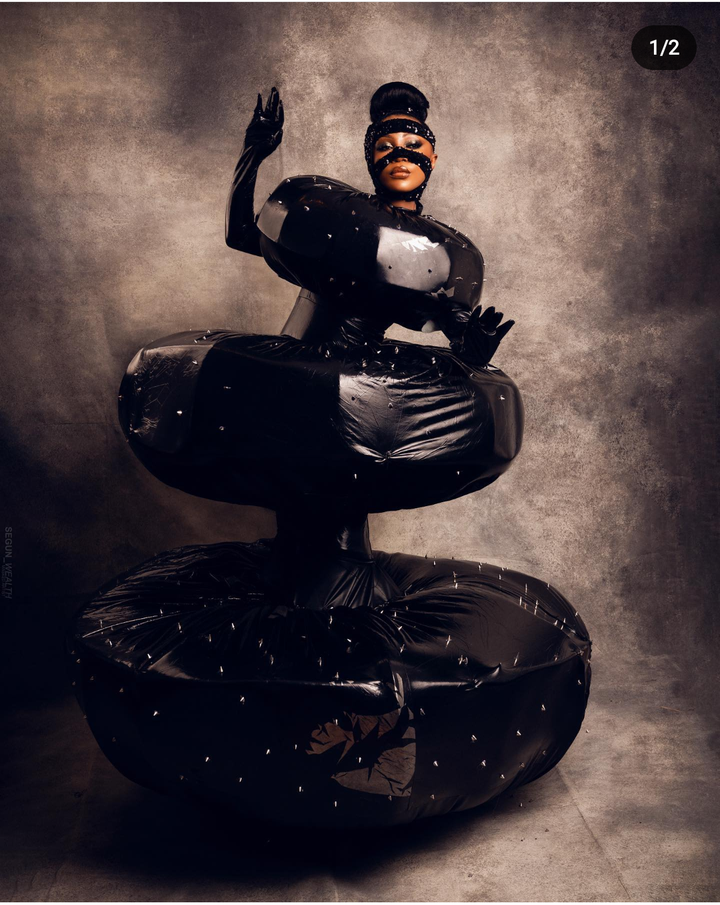 In the statement she made on her Instagram story, she said, "Someone just said I have a mental health disorder because of my AMVCA outfit. This is taken too far; I'm not mentally unstable. You can troll me without involving my mental health. There are people out there who legitimately struggle with their mental health; this is not something you make fun of."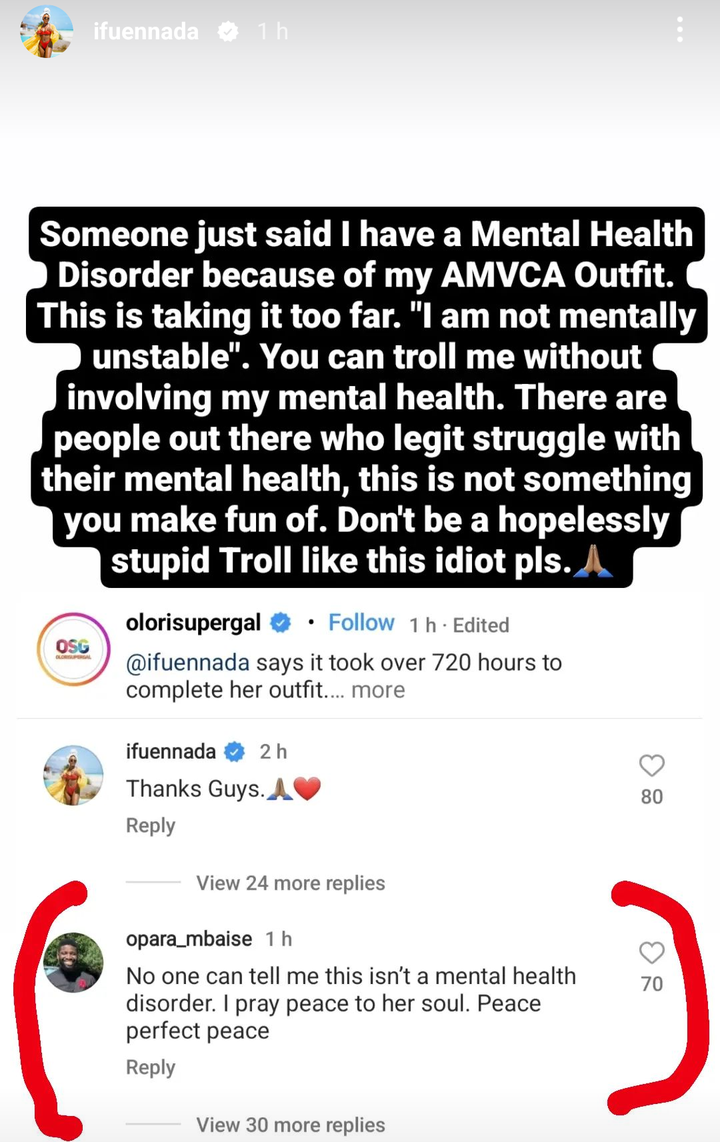 Since her participation in the Big Brother Naija reality TV show, she has become a well-known figure among her fans on social media, which has helped her achieve more fame in recent times.
Worldnewsreporter (
)