Sen. Okurounmu Asks Tinubu To Bring Back 1953 Constitution, Revert To The 12 States Created By Gowon
Former Senator representing Ogun Central Senatorial District, Femi Okurounmu, has asked the incoming president, Asiwaju Bola Ahmed Tinubu, to bring back the 1953 constitution and revert to the 12 states created by the former military Head of State, General Yakubu Gowon (Leadership).
Click to see the Video on Twitter,,,Watch video on Twittter
Femi Okurounmu and Bola Ahmed Tinubu.
The Senator, who spoke recently, while discussing his expectations from the incoming president and his administration, argued that the constitution the country was currently operating (that is the 1999 constitution) was fraudulent, autocratic, expensive and not democratic, hence, why he expected Tinubu to revert to the 1953 constitution. According to him, the 1953 constitution had served the nation well, when it was in operation between 1960 and 1966.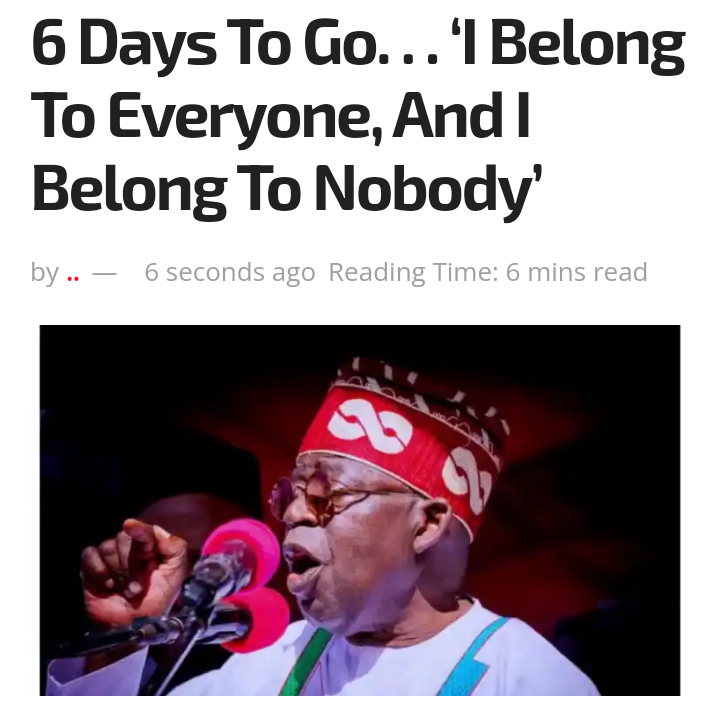 Cited report.
Okurounmu, who visibly alluded to the view that with the necessary amendments, the 1953 constitution could still work for Nigeria, declared; "The other thing expected of him (Tinubu) is to revert to the 1953 constitution. That is of the first priority. The constitution we are operating now is fraudulent, … If he (Tinubu) reverts (brings) back the 1953 constitution, with necessary amendments to the number of units, my feeling is that we should go back to the 12 states General Yakubu Gowon (rtd) created, when he was the military Head of State."
What do you think about this? Do you agree with the view of the Senator? Comment your thoughts below.
Image credit: Leadership, Punch 
INNOCESSON (
)