See How To Tell If Someone Else Is Using Your Facebook Account
Facebook are not immune to security issues. In the past, the company has struggled with hacking. You can never be too sure, especially if you have noticed some strange activity on your facebook account recently. Is it a change in your feed you don't recognize or was it a picture you don't remember posting? .
Here are how to tell if someone else is using your Facebook account.
You can tell if someone else has been using your facebook account by checking the last active status. Facebook has a lot of settings often. It is kind of difficult to navigate through all of them. How, for instance, are you supposed to find the activity history on facebook?
Here is how to check log-in history using the facebook app on iPhone or Android:
1. Open the facebook app and tap the 3horizontal lines in the top right corner.

2. Scroll all the way down under settings and privacy, select settings.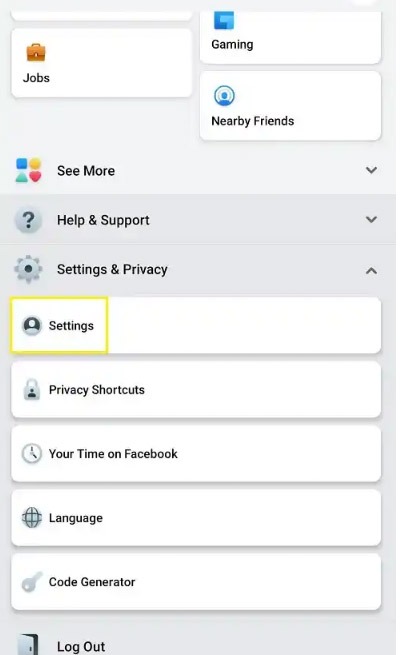 3. Under security, select security and login. You will find yourself on the page with a section called where you are logged in. facebook will show you the active now statue in blue letters. It should be the device you are currently using.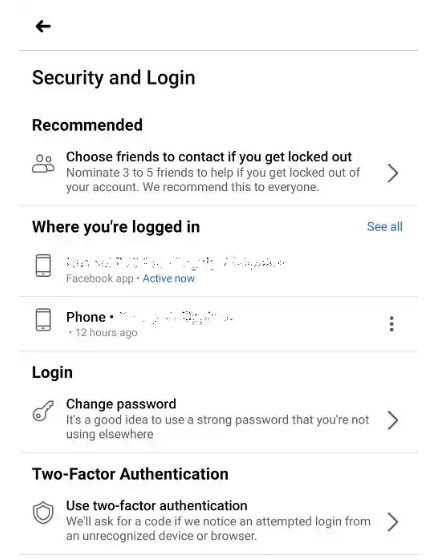 4. If you want to see more, tap on the see all option to the right, you will be able to view the entire list of the last active sessions. The approximate location, type and model of the device, as well as the last log-in time.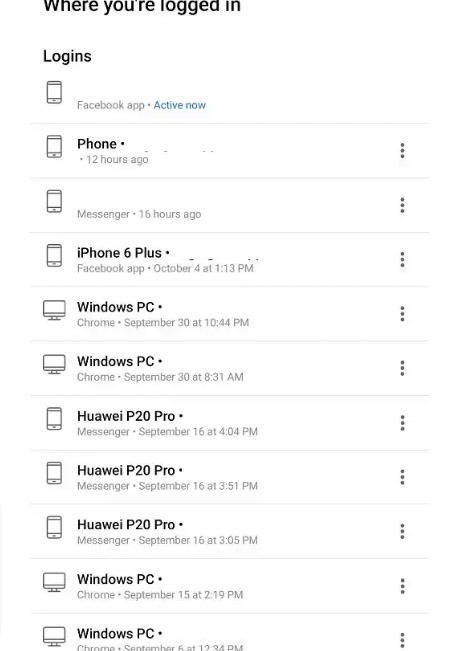 Related
FOR LATEST UPDATES ONLY JOIN: