Rita Dominic And Others React To Chika Ike New Photos On Instagram
Chika Ike is a Nollywood actress and she shared some photos of herself her Instagram page and it captured the attention of her fans online. Chika Ike doesn't disappoint when it comes to fashion and she loves entertaining her fans with her unique dressing style online.
Click to see the Video on Twitter,,,Watch video on Twittter
Chika Ike is wearing a long gown and it gave her a snazzy look and the colour brightened up her skin complexion. The shoulder part of her gown has a cape and it's sewn in a long sleeve style. Her gown is sewn in an artistic style and it's designed with some unique designs. The down part of her gown has some slits and no cleavages were exposed.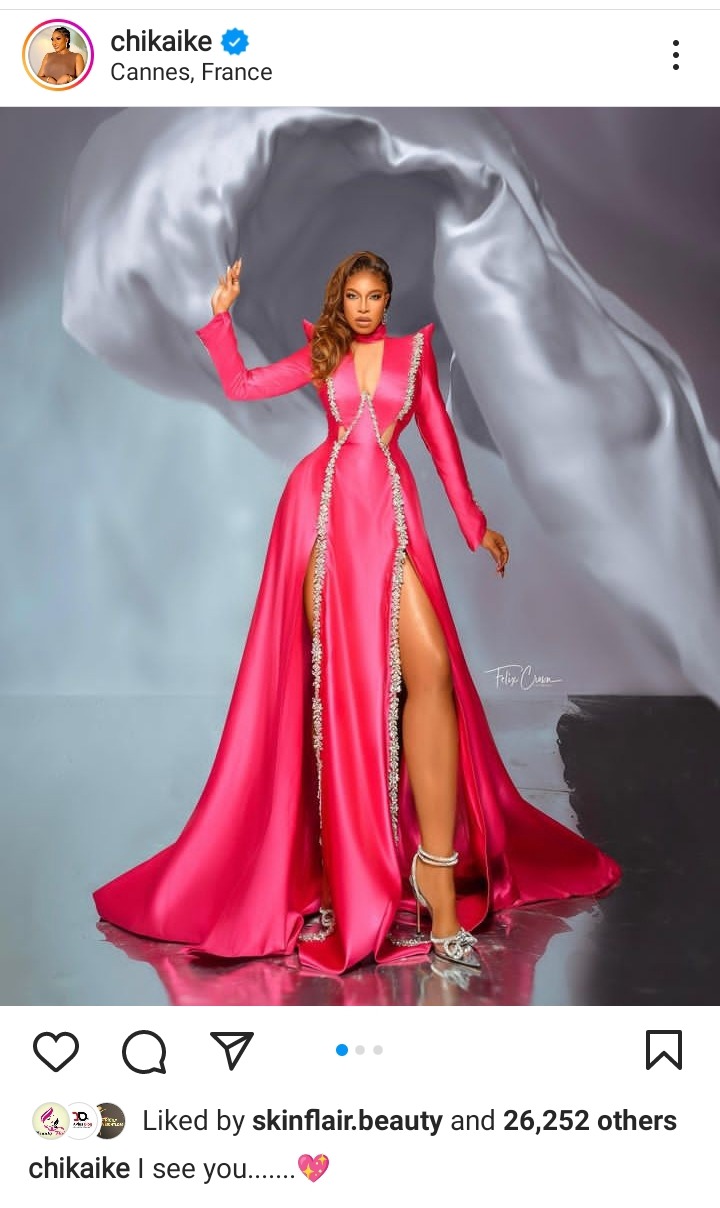 Her accessories enhanced the beauty of her appearance and her posture is attractive. Her shoe is beautiful and it suits her outfit. Chika Ike's makeup is neatly applied and her hairstyle enhanced her charisma. Some of her fans reacted to her post. Check out some comments below.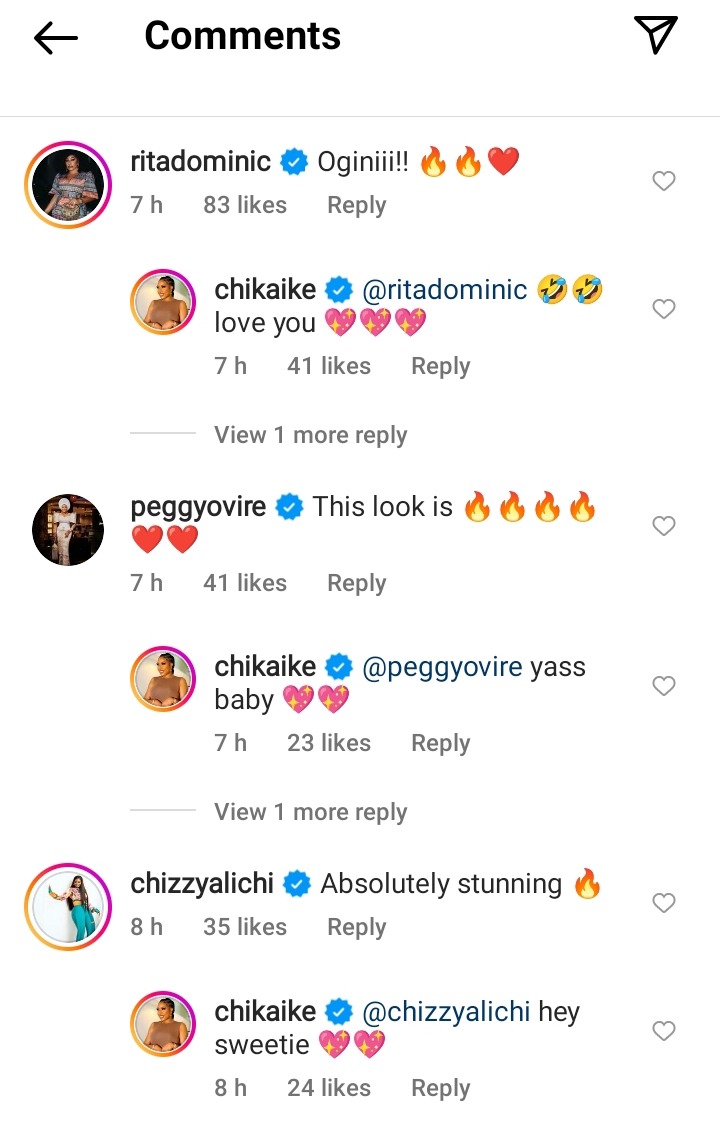 Kellyblog (
)