Reason for APC's rejection of merging of Obi and Atiku's petition at the election tribunal–Enwonwu
Retired Commissioner of Police and Public Affairs Commentator, CP Chuks Enwonwu, has explained that the ruling party is fighting against the merging of Peter Obi and Atiku Abubakar's petitions because it will greatly disadvantage its candidate and President-elect. This legal dispute between the Labour Party, Peoples Democratic Party (PDP), and All Progressives Congress (APC) is currently taking place at the Presidential Election Petitions Tribunal (PEPT).
Click to see the Video on Twitter,,,Watch video on Twittter
Recall that on May 23, 2023, a five-judge panel of the Appeal Court, presided over by Justice Simon Haruna Tsammani, accepted requests for the consolidation of petitions made by the legal teams for the Labour Party and the PDP. According to reports, the attorneys defending Tinubu and the APC strenuously objected to the decision.
The merging of Obi and Atiku's petitions is intended to speed up the court proceedings at the Tribunal and allow the judges to reach a decision as soon as possible, according to CP Enwonwu, who recently revealed this in an interview on Voice of the People FM based on his years of experience witnessing court proceedings. In his opinion, if the ultimate verdict does not favor the ruling APC, the scenario would be detrimental to it.
The legal counsel for the ruling party, he continued, "would have considered the 'Pros and Cons' of the consolidation of a delicate issue such as this one. And most likely they think it doesn't work in their favor. Because once the petitions are consolidated, everything will move more swiftly, the facts will be assembled more quickly, and the final judgment will also seem to be rendered more quickly.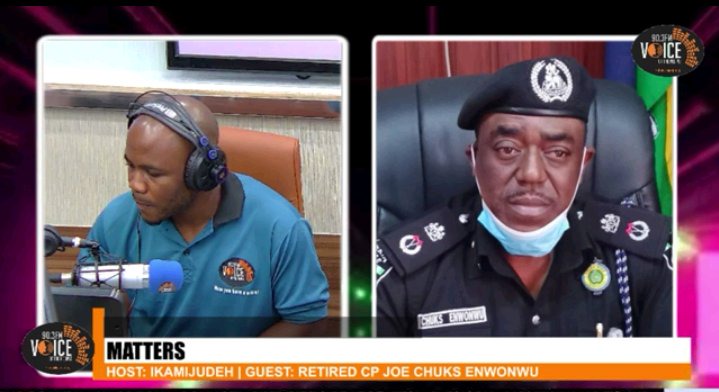 A counsel will therefore have severe concerns in high-profile cases like this one if he or she believes that the final judgement may be reached sooner than expected. Since it is the ruling party, I predict that it would have preferred for the situation to continue for as long as possible, for the fact that it is the party that has produced the President-elect and not the other way around."
Check the video
KINGSIFY (
)