Reactions Trail President Bola Ahmed Tinubu's Post Sharing His First Day In Office
The President of the Federal Republic of Nigeria, Asiwaju Bola Ahmed Tinubu has yesterday garnered and stirred several mixed reactions from people after sharing a post his official Twitter handle with the caption indicating his first day in office.
The former Governor of Lagos State was sworn in as the 16th democratically elected President of Nigeria on May 29 at the Eagles Square in Abuja following his undisputed and outstanding victory in the last general election.
Click to see the Video on Twitter,,,Watch video on Twittter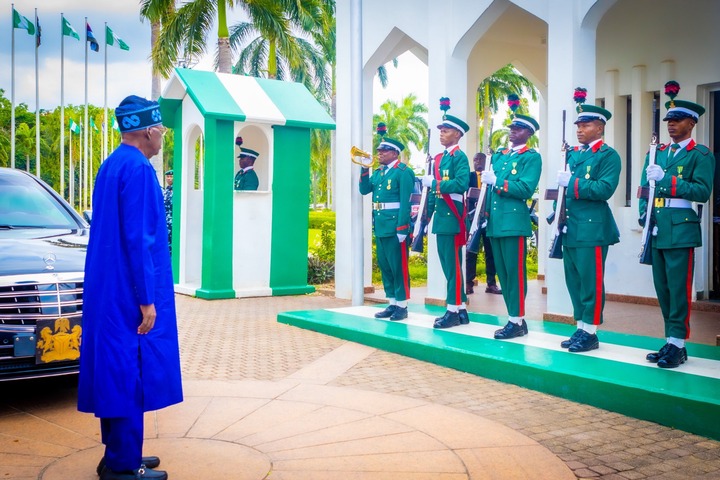 Asiwaju Bola Ahmed Tinubu in the last February 25th election emerged as the winner and last man standing where he pulled the most votes ahead of Alhaji Atiku Abubakar of the People's Democratic Party, Peter Gregory Obi of the Labour Party, Rabiu Kwankwaso of the New Nigeria People's Party among others
After the successful swearing-in and inauguration ceremony, President Bola Ahmed Tinubu hit the ground running as he resumed office yesterday with this posted on his official Twitter page with the caption:
"First day on the job".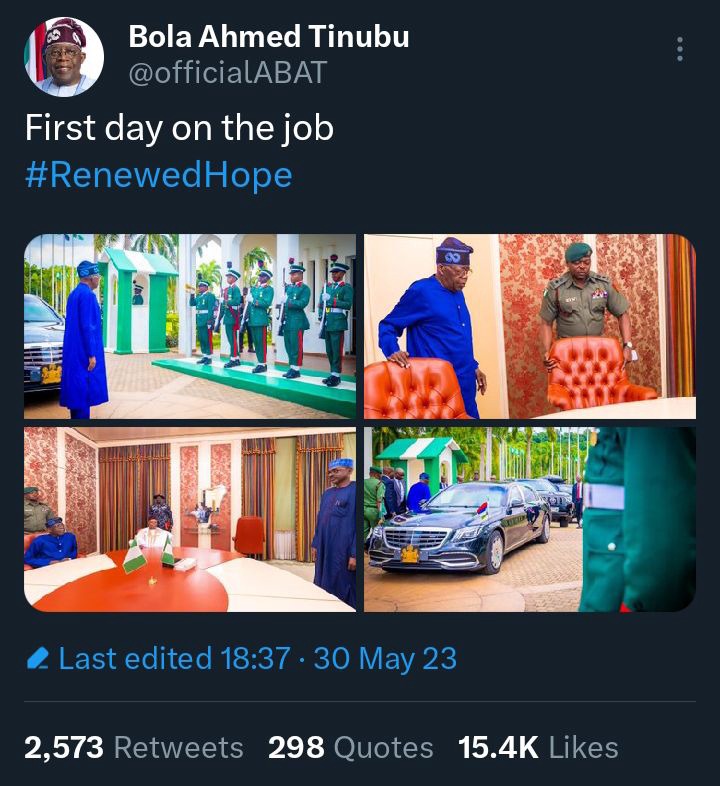 This has got many people talking hitherto as many congratulated him once again for his success while many others wished him good health and sound knowledge to lead the country right.
Some of the reactions seen are the following: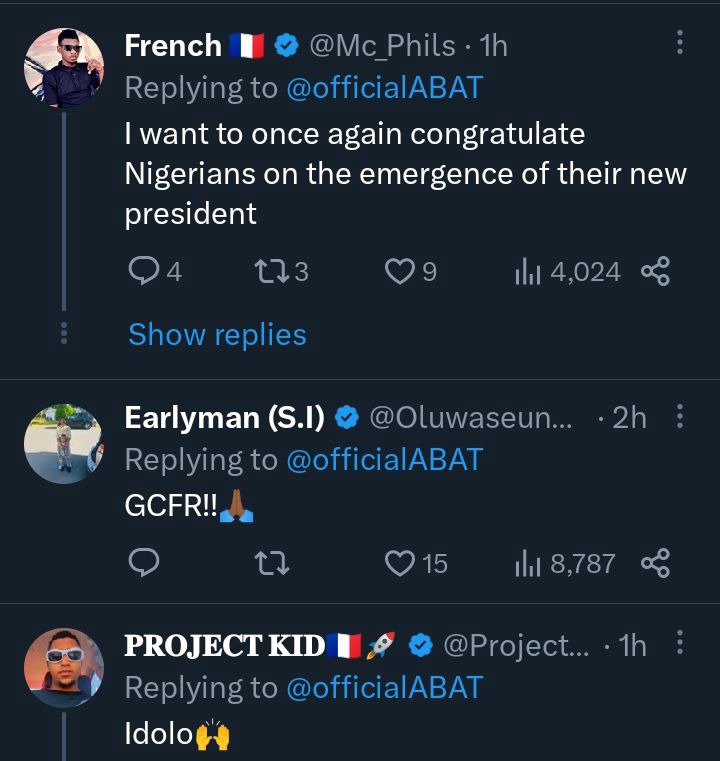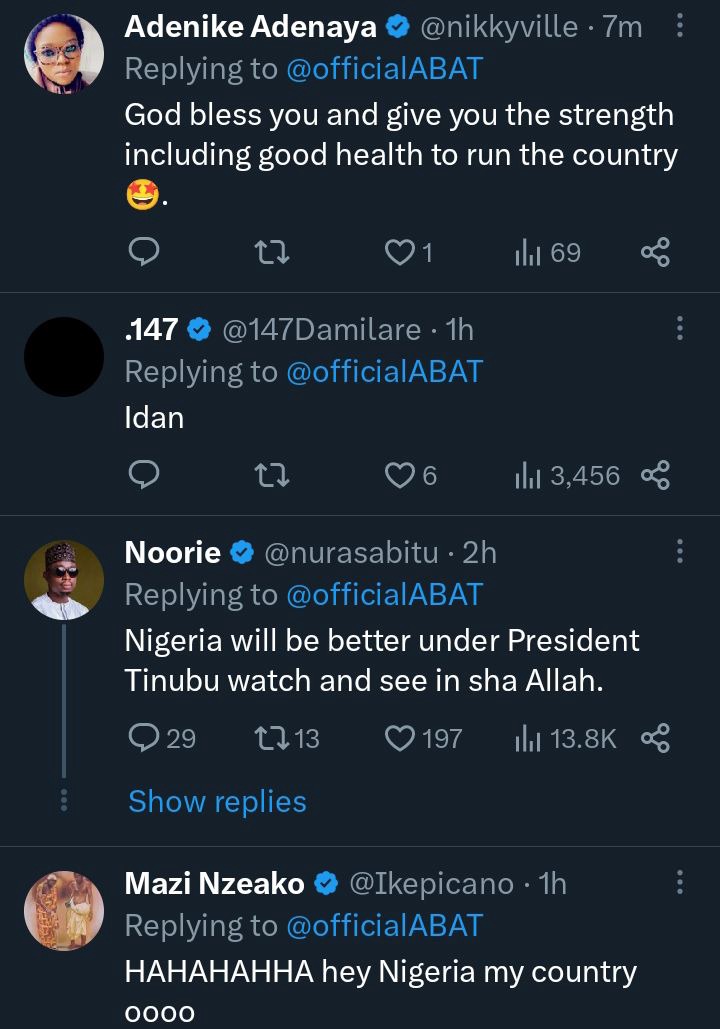 Photo Credit: Twitter
DonJay1 (
)