Reactions Trail Pictures Of Governor Adeleke And Chief Olusegun Obasanjo In An Event
Osun State executive governor, Ademola Adeleke, released pictures of himself with former president of Nigeria, Chief Olusegun Obasanjo, and others on his official Twitter handle, which has led to a lot of reactions.
Alongside the pictures that he pasted on his handle, he wrote, "I am delighted that Baba Obasanjo acknowledged the good work our administration has been doing in Osun State since inception despite meager resources.
"In no distant future, I hope to invite Obasanjo to Osun State to commission one of our landmark projects and confirm what he has been told about the new Osun State we are building", he concluded.
The following are some of the pictures released: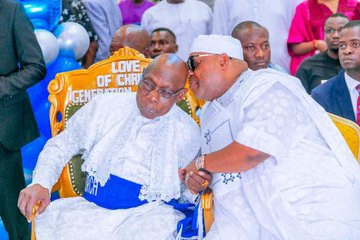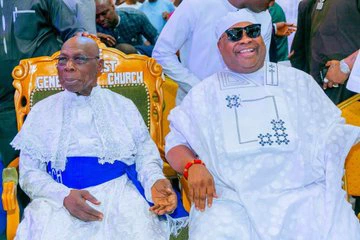 According to this day's live broadcast on Monday, September 11, 2023, Obasanjo lauded Governor Adeleke for proving his critics wrong by being a dancing but hard-working governor in the governance of the state.
The following are some of the reactions that followed Governor Adeleke's tweet: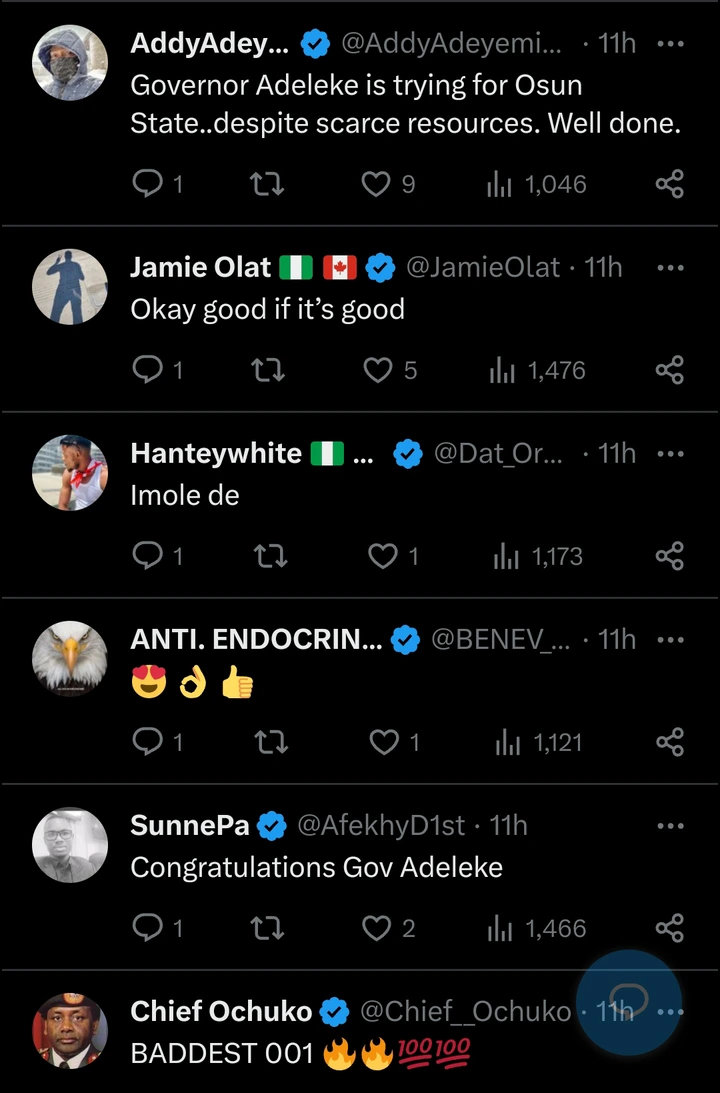 Dear esteemed readers, please like, share, and comment on your views below about this.
Sportwriter1 (
)
Related