Reactions Trail Keyamo's Tweet As Tribunal Rejects Obi & Atiku's Petitions For Live Broadcast
Festus Keyamo (SAN), the head of the All Progressives Congress (APC), recently mocked the candidates of the Labour Party and the Peoples Democratic Party (PDP) on social media after their pleas to have the Election Petitions Tribunal's ongoing court proceedings broadcast live to the public were denied.
Click to see the Video on Twitter,,,Watch video on Twittter
Remember that two political figures—Peter Gregory Obi of the Labour Party and Alhaji Atiku Abubakar of the PDP—each submitted a separate plea to the tribunal requesting permission to broadcast court proceedings live in the interest of judicial accountability and openness.
The applications were rejected on Monday, May 22, 2023, by a five-member panel of Appeal Court Justices chaired by Haruna Tsamanni, who concluded that the constitutional clause both candidates mentioned did not apply. The judiciary's administrators have the authority to authorise the live broadcast of tribunal sessions, the court further emphasized.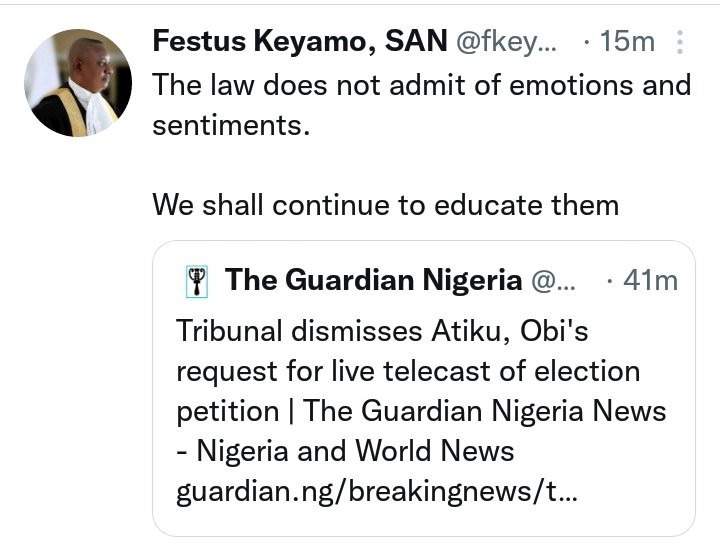 Keyamo, a member of the APC Presidential Campaign Council, mocked Obi and Atiku in his response to the decision on Twitter, saying that the law does not take their emotions and thoughts into account. He said that his party would continue to "teach" the opposition, claiming that the legislation does not consider these matters.
It's fascinating to see how various Nigerians have responded to Keyamo's online opinions, with many of them crowding the comments section to express their opinions.
While some people sided with him, others questioned why the court needed to discuss the election petitions in closed session. Others attacked the APC leader for not offering a justification for the selection. 
Some reaction: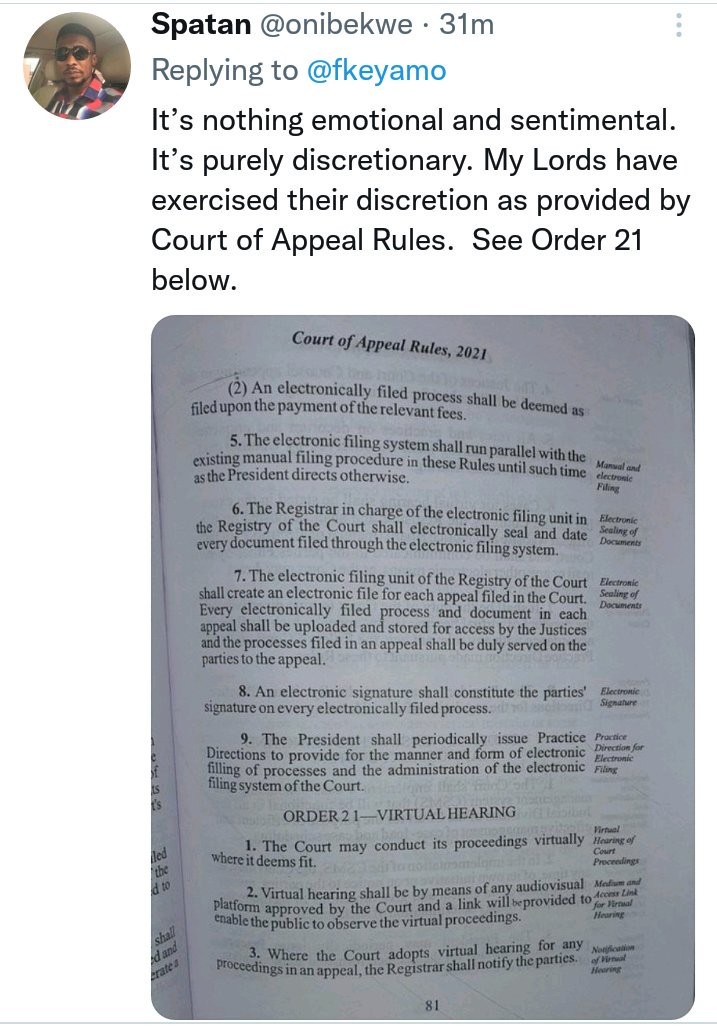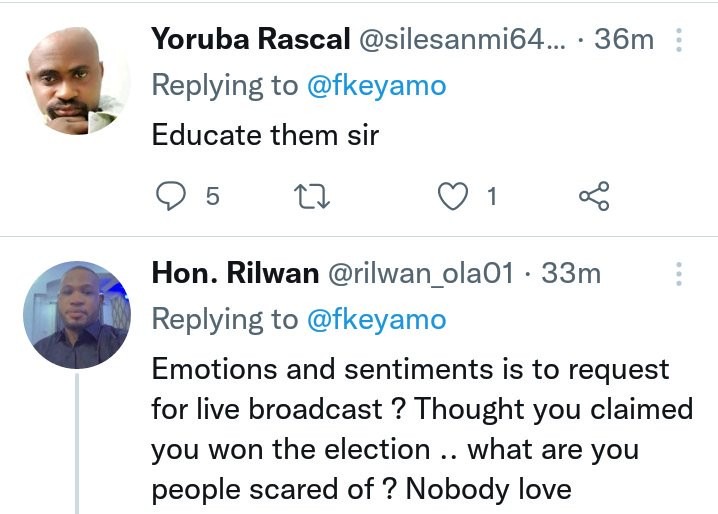 Alfachicken (
)