Reactions trail as actress Destiny Etiko shares new photos of herself in braless outfit
Popular Nollywood actress Destiny Etiko recently shared a photo on Instagram to showcase her beauty for her followers. She is someone who enjoys showcasing her attractiveness in various outfits on social media, and she has repeated the action by showing up in a stylish attire. Most of her supporters who saw the post were unable to control their emotions and expressed how they felt about her new post.
Click to see the Video on Twitter,,,Watch video on Twittter
This time, she appeared with low-cut hair that accentuated her attractiveness. Her perfectly applied cosmetics struck the eye since it complemented the tone of her complexion. She showed up wearing a bra-free attire that was flattering to her. She put on slippers and a sun hat and stood there while taking the shots.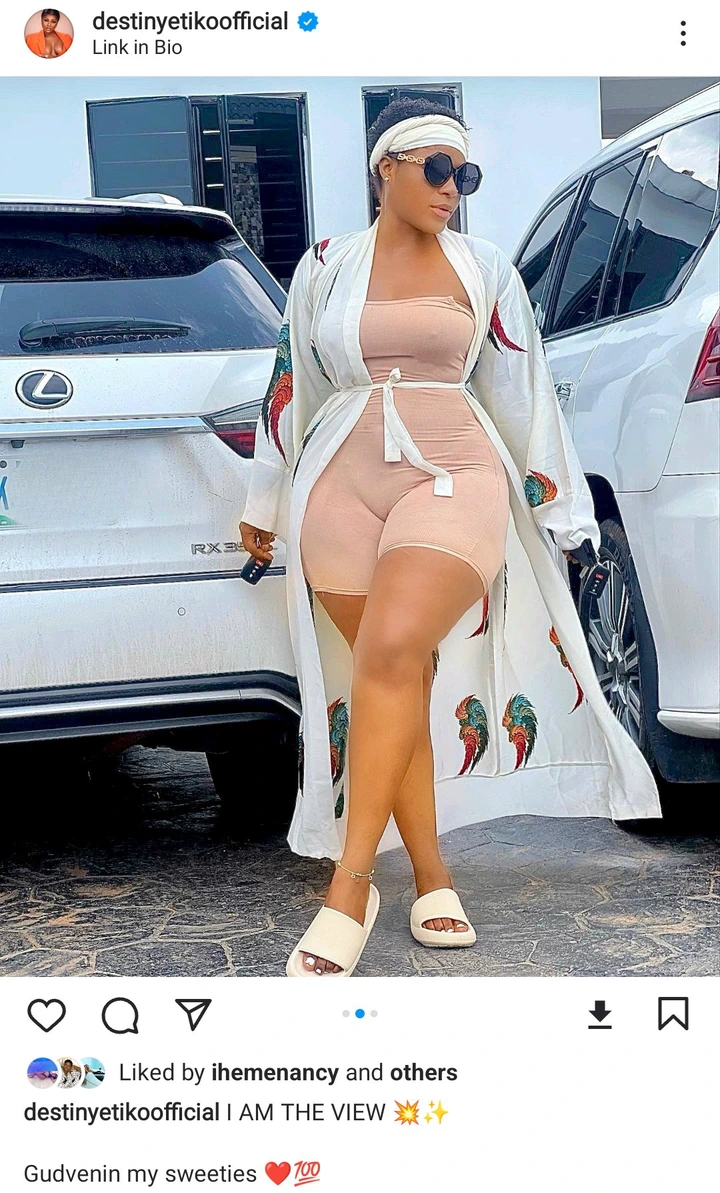 "I'm the view," she wrote as the caption for her post. Her photographs and this caption caught her fans' attention, and they responded.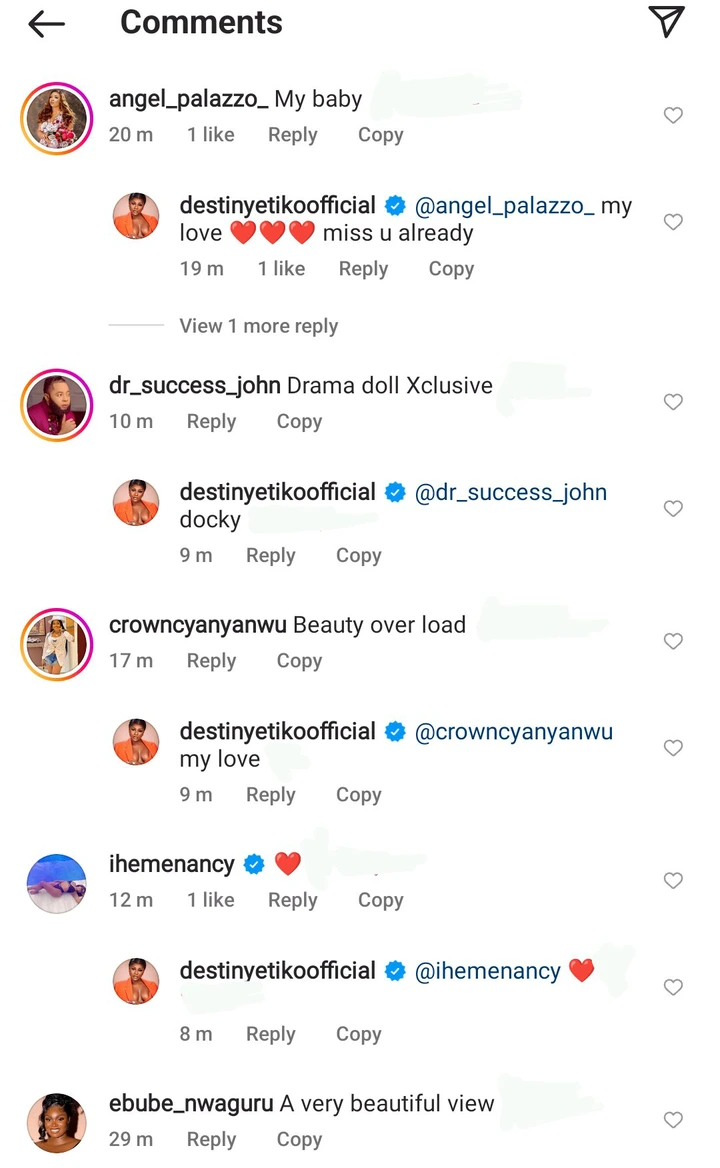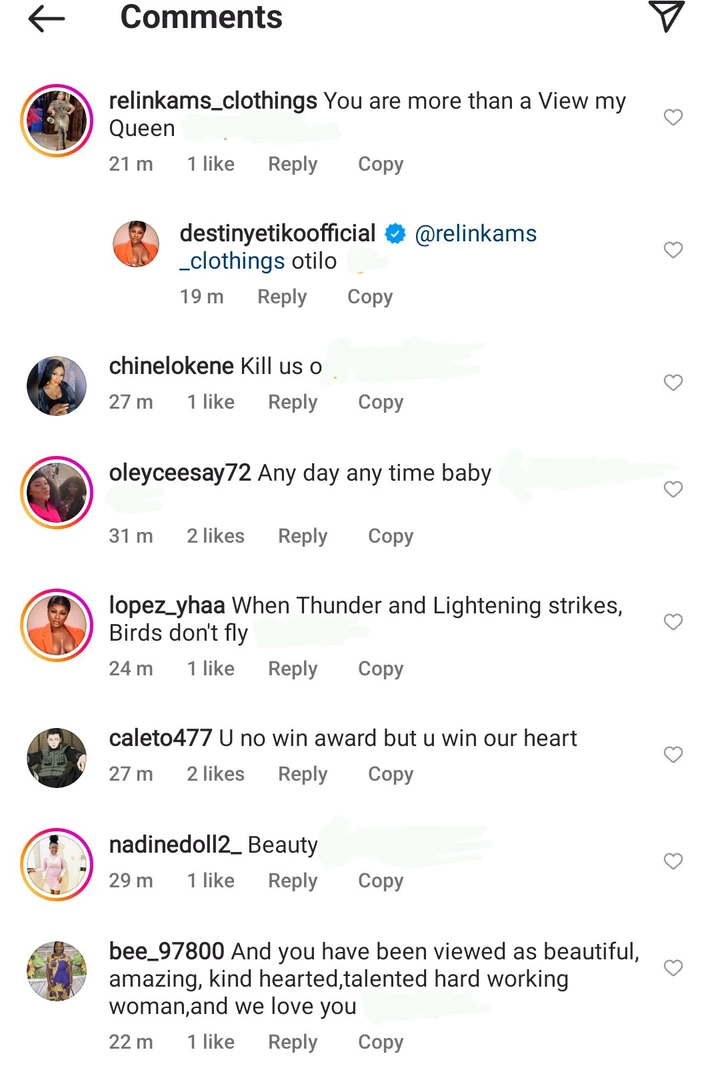 It is safe to conclude that her supporters were pleased with her last post and responded favorably to it based on the comments and responses to it.
GlobalHealthInfoBlog (
)