Reactions As Shettima Warns That The Beginning Of Tinubu's Administration Might Not Be Rosy
According to Channels Television, Kashim Shettima, the Vice President-elect, believes the government of his principal, Bola Ahmed Tinubu, may not be off to a good start.
Click to see the Video on Twitter,,,Watch video on Twittter
Both Tinubu and Shettima are set to be sworn in on Monday, thereby ending outgoing President Muhammadu Buhari's administration after an eight-year term.
Shettima told Nigerians that Tinubu will hit the ground running in an address delivered on Friday at the 2023 Presidential Inauguration Public Lecture at the National Mosque in Abuja. 
He said, "Let me be completely honest with you: the starting point may not be ideal. Oil subsidies have become a burden on our necks. The multiple exchange rate system is a drain on the national economy and creates a dual economic system.
"There will be decisions made by the new administration, but in due course, Nigerians will come not only to appreciate but also to celebrate us."
According to him, the new administration does not have the luxury of time because the nation's difficulties are "humongous."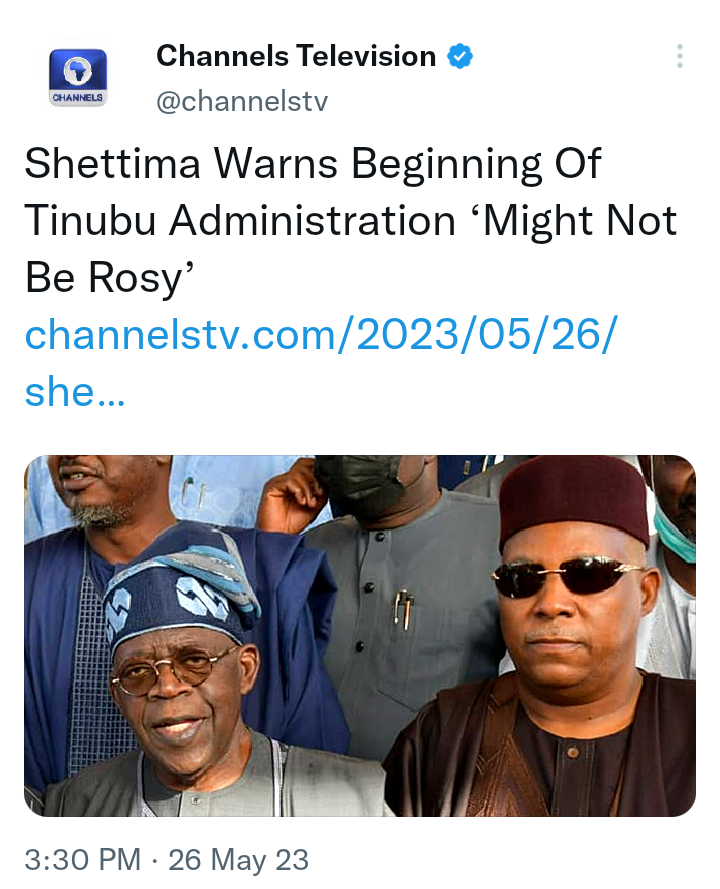 Credit: Twitter
As expected, this development elicited reactions on Twitter as it was shared by Channels Television on their official handle.
A Twitter user identified as Ibilola Adeleke said, "It's true because they're not magicians, but I pray it works out soon. All the best."
Elpapi said, "Well, thanks for being honest and admitting to an inevitable disappointment!"
Screenshots of people's reactions: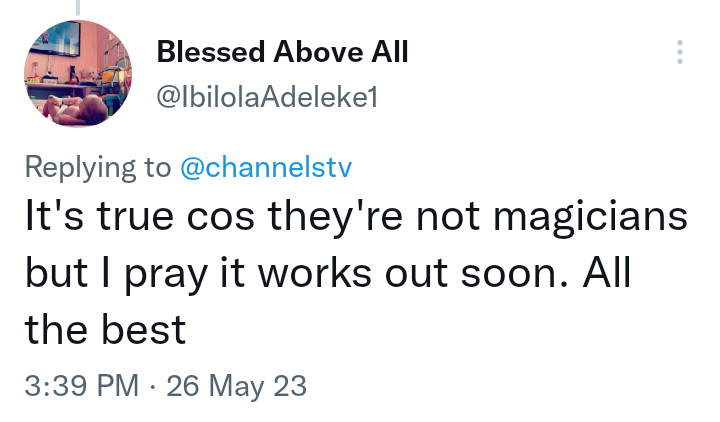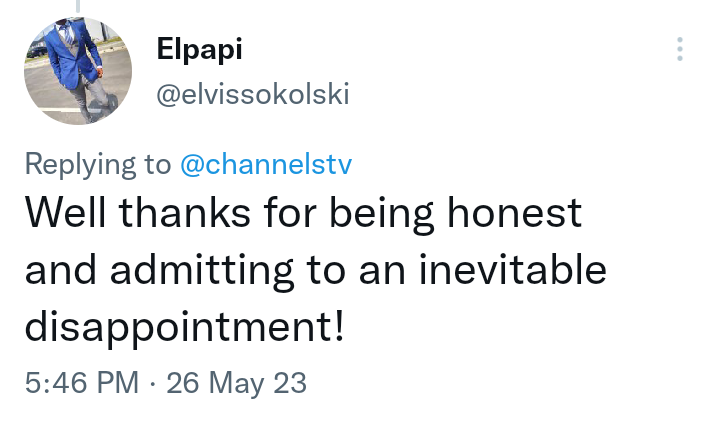 GCGentleOfficial (
)