Reactions As Ghanaian President, Nana Akufo-Asdo Said The World Will Miss The Leadership Of Buhari.
Nana Addo Dankwa Akufo-Addo, a well known Ghanaian lawyer, politician, and the current President of Ghana, has elicited mixed reactions from many Nigerians after he made a statement regarding the Buhari-led administration.
Click to see the Video on Twitter,,,Watch video on Twittter
According to the tweet posted by a well known Nigerian human right lawyer, Malcolm Omirhobo, he noted that the current President of Ghana, Nana Akufo-Addo, said that the world will miss the leadership acumen of the outgoing President, Muhammadu Buhari, when he hand-over power to the next President.
Speaking further, Malcolm Omirhobo, who seem not to be pleased with this statement, described it as an irony.
See tweet below….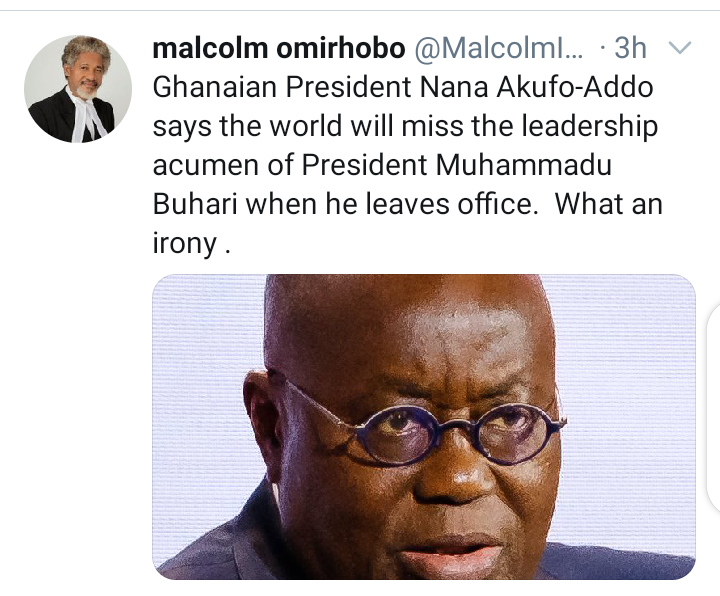 As we all know that on the 29th of May 2023, the former governor of Lagos State, former Senator who represented the good people of Lagos West during the Third Republic, and the newly President-elect of the Federal Republic of Nigeria, Bola Ahmed Adekunle Tinubu, will be taking over power from his predecessor, President Muhammadu Buhari.
This particular statement made by President Nana Akufo-Asdo has attracted a lot of attention as many Nigerians took to the comment box to share their thoughts.
See reactions from Nigerians (Screenshot)…..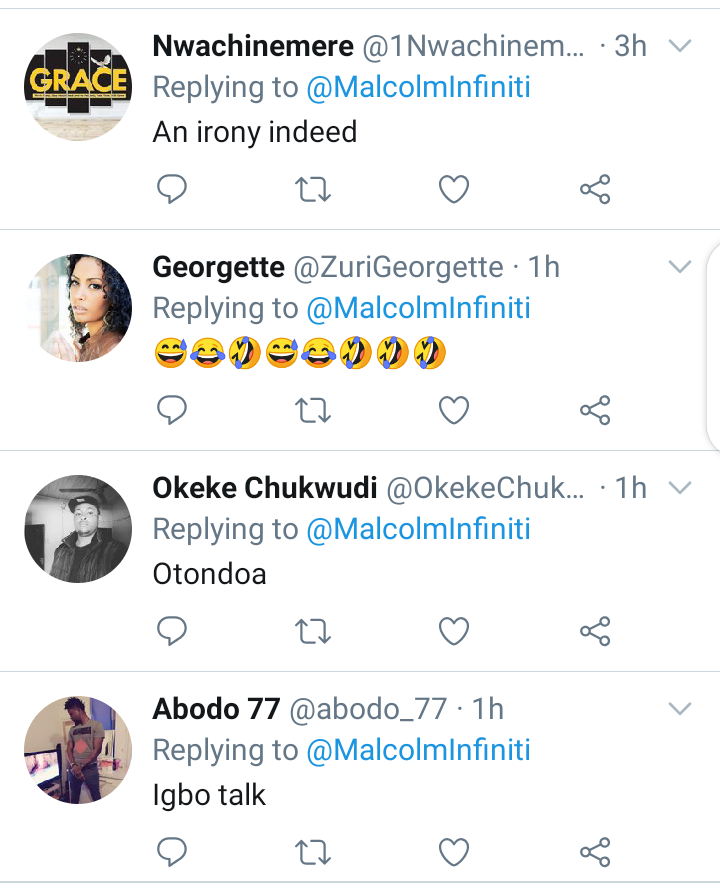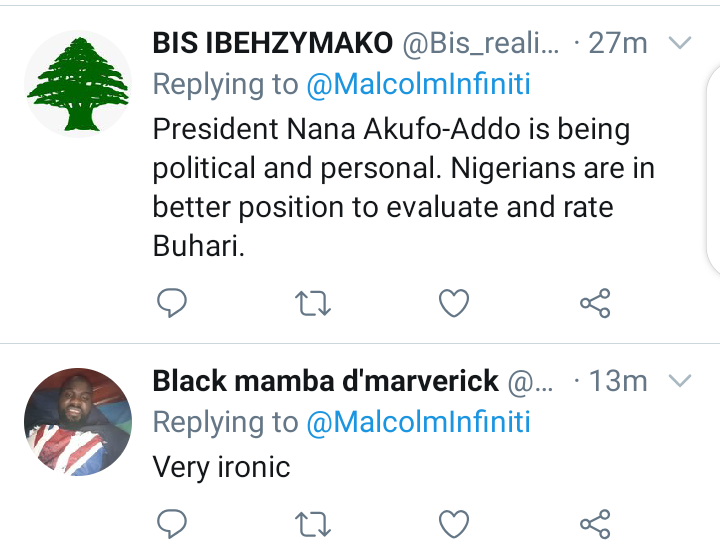 Sunday123 (
)