Reaction Stirs As Afrobeat Singer, Yemi Alade flaunts new look
Nigerian Afrobeat singer, Yemi Alade, has caused a sensation on social media with her recent transformation. The talented singer took to her Instagram page to share a series of captivating photos during her visit to London, proudly showcasing her new look. Yemi Alade attributed her remarkable transformation to her rigorous daily workout routine.
Taking to her Instagram page, Yemi Alade divulged that she dedicates herself to an intense workout regimen, which includes a whopping 50 squats each day, The vibrant photos shared by Yemi Alade captured her radiant energy and confidence, as she confidently strutted through the streets of London.
"50 squats a day", she tweeted.
See Screenshot Of The Post Below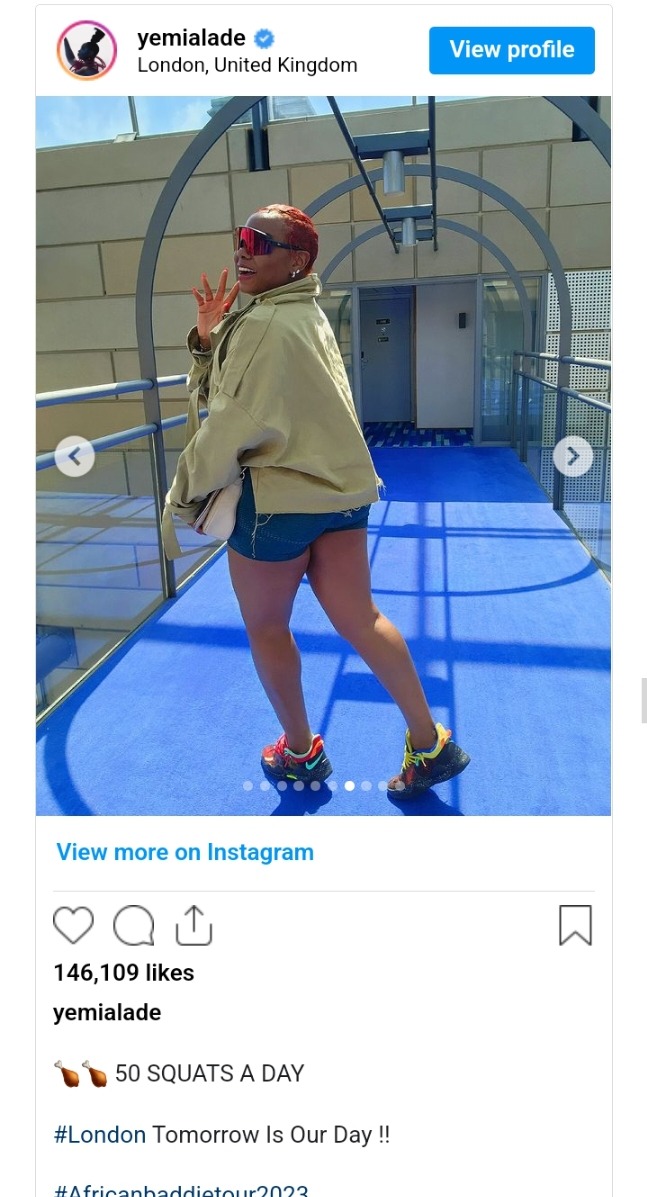 The recent changes in her appearance have sparked a multitude of reactions and discussions among her fans and followers.Fans have flooded social media with comments expressing their admiration at the singer's revamped appearance.

What are your thoughts on this. Kindly share your opinion in the comment section below
Eminent4k (
)