Prophet Joshua Iginla Reveals Three Enemies Of Greatness
Prophet Joshua Iginla, the founder and senior pastor of the Champions Royal Assembly spoke about three enemies of greatness a recent post on his official Facebook page. They are:
1. Pride And Arrogance-
He said that every great man must be humble. Pride is a core enemy of greatness. Show me a great man who is trapped in the web of pride, and I will show you a man who is on his way to a swift fall to destruction. Pride goes before destruction, and a haughty spirit before a fall (Proverbs 16:18).
2. Lack Of Vision-
According to him, A blind man can go nowhere. What you can see is what you can seize. Any greatness you can't envision can never be your portion. If you blindly chase greatness, you will fall into a ditch. "Let them alone. They are blind leaders of the blind. And if the blind leads the blind, both will fall into a ditch (Matthew 15:14).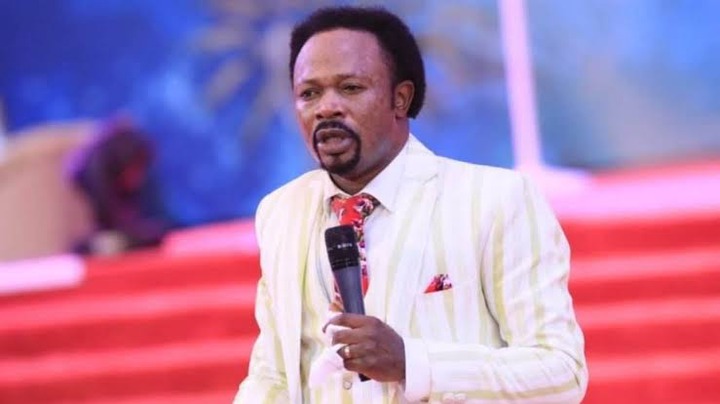 3. Comparison And Stupid Competition-
He said that don't compare yourself with somebody that does not carry your DNA in destiny. Be yourself. The growth level of an elephant and a goat are different; that the goat grows fast doesn't mean it will be the biggest. Don't compete or compare your journey of greatness carelessly. Greatness is not about who came first or last.
Finally, he prayed, I prophesy, you shall not fall into the trap of the enemies of greatness. In Jesus mighty name."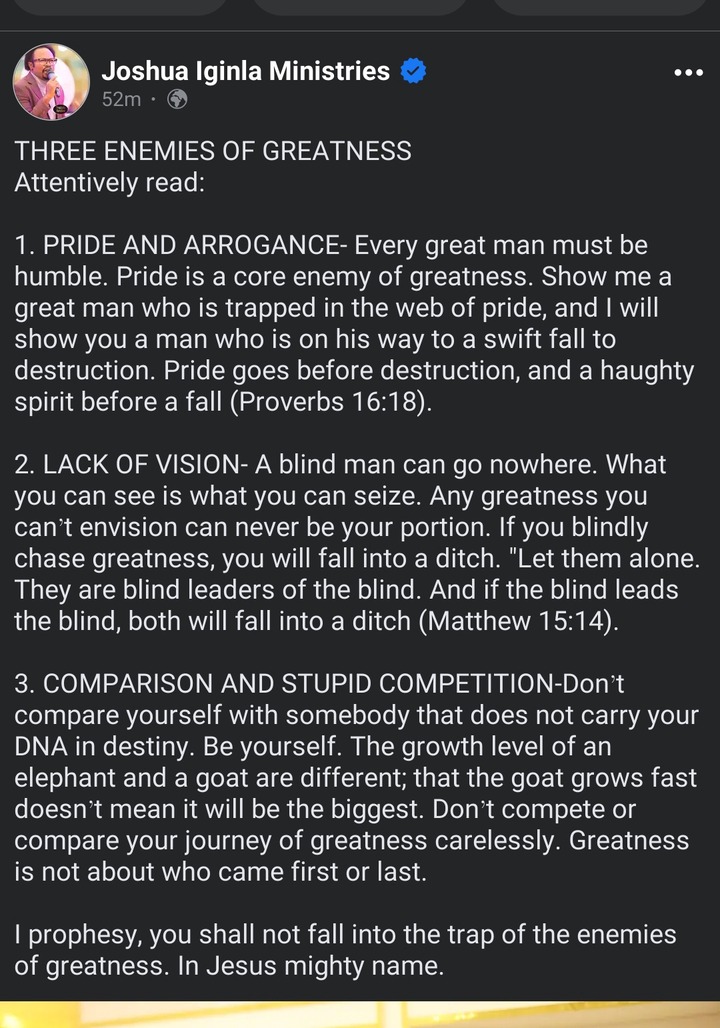 PrayerMedia (
)
Related